Welcome to the 65th issue of SteemSTEM Distilled, a bi-weekly curation effort by the members of the @steemstem team.
SteemSTEM aims to make Steem a better place for STEM, a task which we believe crucial for the long-term development of the blockchain. Our goals consist in invigorating and inspiring the minds of a community of STEM aficionados on Steem, targeting on the long-term the upgrade of SteemSTEM as a real platform for science communication. In the meantime, this goes through the support of quality, interesting and cutting-edge STEM content.
For more details, a recent update on the SteemSTEM project is available here. If you want to discuss with us, please do not hesitate to join the steemSTEM discord server.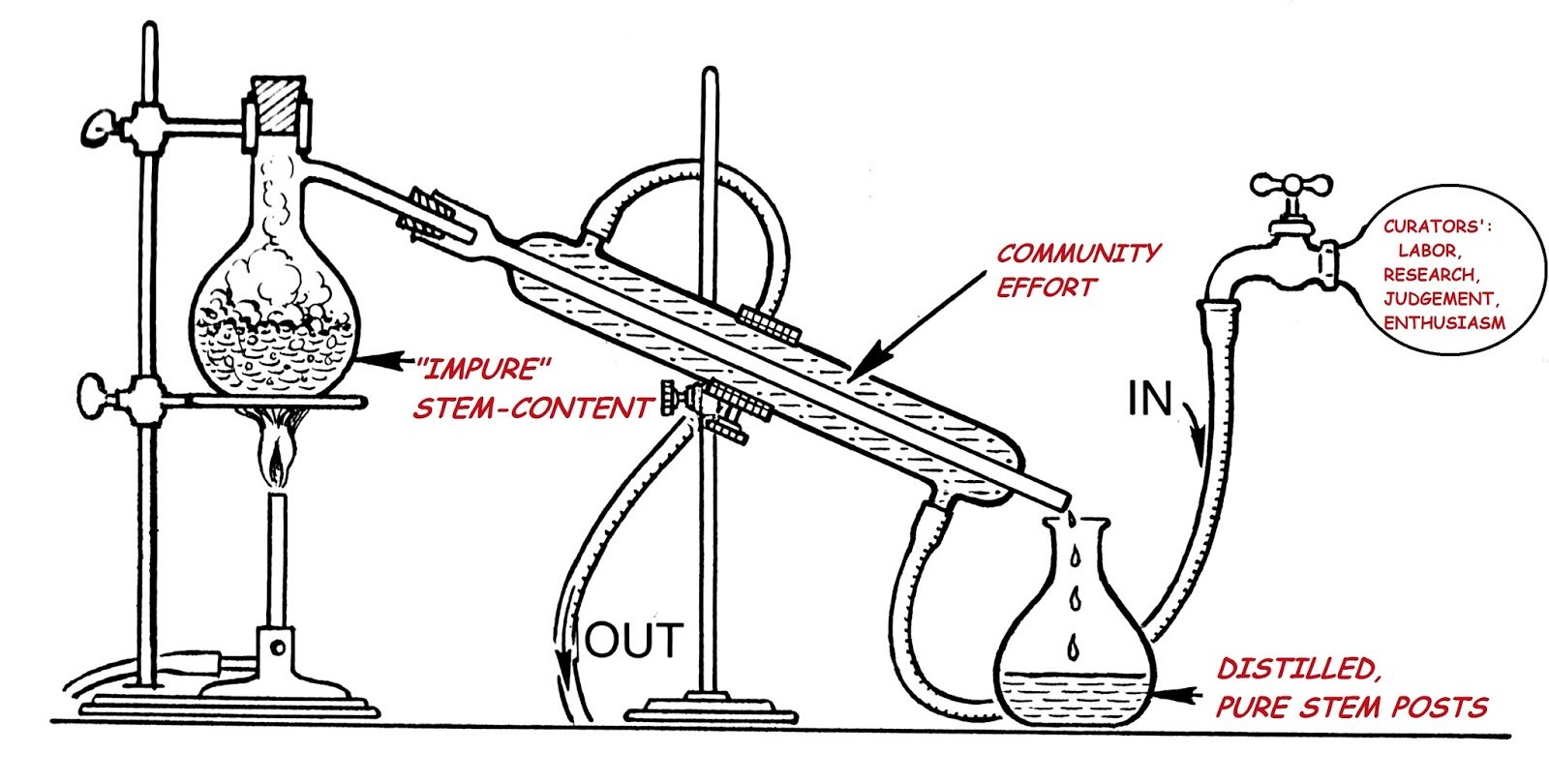 ---
Our team scours the platform for original and quality content.
In order to support the best STEM content on Steem, our team scours the blockchain and read more than a couple of thousands of STEM-related posts per week. We hence support about 200 of these posts, and present in this distilled our top 6 handpicked choices for the last Monday-Wednesday period.
---
Monday
---
---
Tuesday
---
---
Wednesday
---
---
A few words about the nomination process
---
For some time, the editorial team behind this distilled series is made of a one-woman-team, @ruth-girl, and she chooses her favorite posts (potentially discussing with other curators and/or the management). Posts written by the SteemSTEM team are excluded from the nomination process.
Please do not be discouraged if you did not make it on this issue. We are picking up in total 14 posts a week out of more than 200. The chances are thus low ;) In the meantime, you may wish to check these guidelines for extra tips on how your writing could be more effective.
---
Top steemSTEM authors
---
During the last two weeks, steemstem supported with more than a (possibly split) full vote the following authors:
@abigail-dantes, @aboutcoolscience, @alexander.alexis, @artgirl, @dber, @deathbatter, @egotheist, @eurogee, @funmiakinpelu, @gra, @greenrun, @justtryme90, @kingabesh, @mobbs, @mountainwashere, @muphy, @phage93, @procrastilearner, @ruth-girl, @samminator, @sco, @teekingtv, @tsoldovieri
We are expecting them to strongly engage the community in return :)
---
All curation rewards earned will be used to fund @steemstem project functioning and activities.
See you all next something!