INTRODUCTION
"Striae"
which is referred to as
Stretch Marks
appear in form of scars on the skin (outer layer of the skin), and often is associated with an off-colour hue, or disfiguring lesions.
Stretch marks vary in length, they may surface as short, long and narrow or broad lines, streaks or stripes on the skin.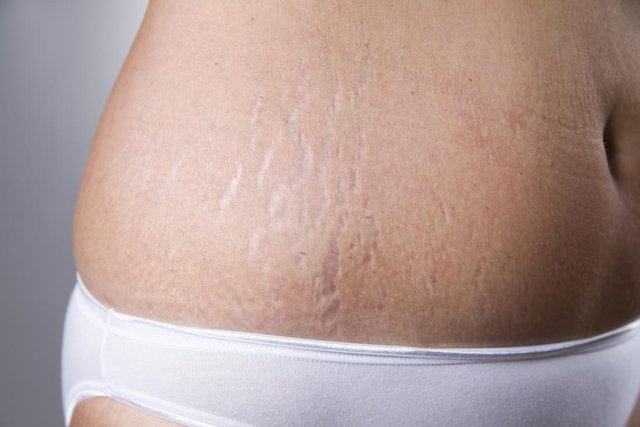 image source
Stretch marks appears in the skin when it is relatively overstretched i.e. like an elastic substance, losing its elastic limit.
Stretch marks can affect various parts of the body, and it is not individual specific.. the noticeable (obvious) affected areas of the skin includes:
Thighs
Buttocks
Flanks
Hips
Abdomen
Breast
They can also be visibly located on the shoulders, arm, behind the knee and the Gastrocneius.

image source
Personally, I have been searching for a remedy / cure to eradicating or reducing the effect of stretch marks on the skin, as the appearance does not reflect a good healthy skin. On the course of my years of research, I read series of articles online, demonstrating different ways of eliminating striaes, both chemically and naturally generated substances.
For years, I have been searching for drugs/creams to eliminate stretch marks but u always run out of luck, until I finally lay hold on some unprecedented materials on using naturally occurring substances to eliminated stretch marks.
THE HOW QUESTION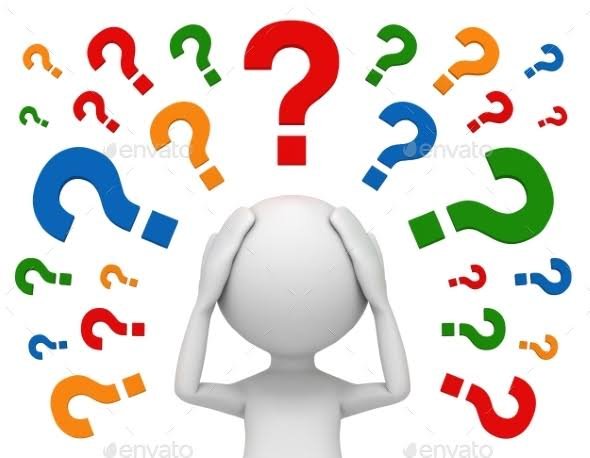 image source
This question has left so many in the dark. Here is a few tip as to how stretch marks are formed.
Stretch marks are formed from rapid cell growth of the body. This growth may/can occur during puberty and at conception (pregnancy). The puberty stage is one of the unique stages of human development, as it marks the transformation of a child into an adult. At this puberty stage, the rate of growth is multiplied, the shoulders become broad in males and there is the enlargement of the breast and buttocks in the female (as it relates to the skin). This enlargement tends to lead to the stretching or shrinking of the skin, causing the Elastin and Collagen (protein skin structure) which supports the skin to crack or break.
NB: Stretch marks are likely to appear during
Exponential growth that occur during puberty
Rapid weight gain or loss
Pregnancy
Rapid muscular growth during weight trainings
The use of Corticosteroid: The frequent use of corticosteroid lotions and creams can reduce and weaken collagen levels in the skin.
THREE SKIN LAYERS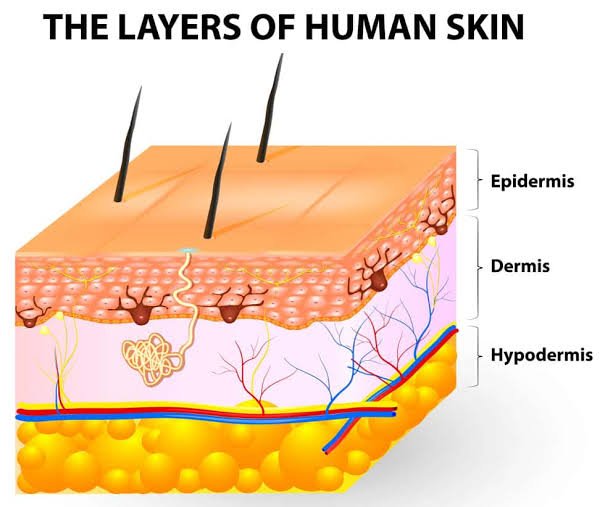 image source
Epidermis:-

This is the outer layer of the skin which serves as water proof obstacle and makes the skin tone.

Dermis:-

This is the middle layer of the skin that contains strong (tough) connective tissues, sweat glands and hair follicles.

Hypodermis:-

This is the last and inner layer of the skin that is 100% made of fat and connective tissues.
When the connective tissues become stretch beyond the skin's elasticity limits stretch marks eventually shows up at the dermis layer, as a result of frequent or rapid expansion or contraction of the skin.
HOW TO GET RID OF STRETCH MARKS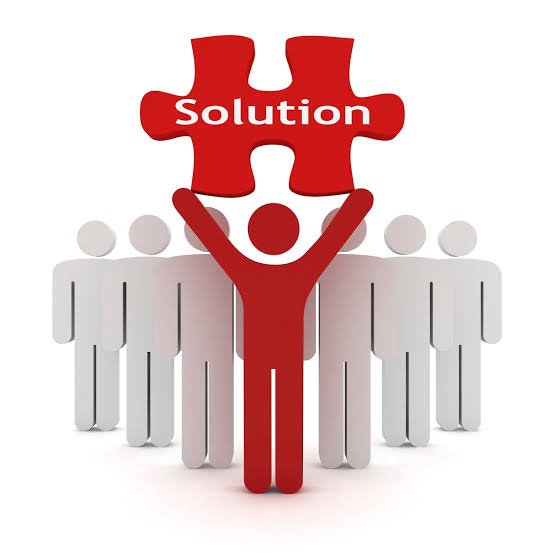 image source
This is particularly my favourite aspect of this article as I enjoy listening to various testimonies from people who has tried these procedures as recommended, creating a nostalgic feeling of how I felt when it worked personally for me. I will like to share some of the most effective methods of successfully eliminating stretch marks off the skin.
ALOE VERA APPLICATION:-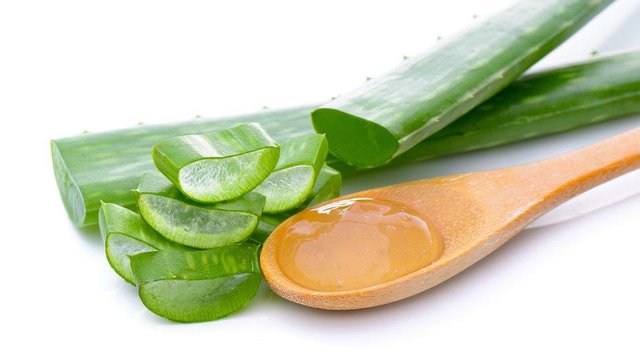 image source
It is sometimes called the wonder plant, it is a succulent plant with diverse benefits. Aloe vera is highly useful in treating diverse skin problems, it possesses healing and soothing abilities which can be applied to the skin for eliminating stretch marks.

Procedures
A
Aloe vera gel can be applied in direct contact with the skin. Get the Aloe vera plant.
Extract the gel into an empty clean can, apply to the affected skin area.
Allow it dry on the skin for 10-15 minutes, then wash with warm water.
Repeat this process daily for a month and you will be glad you did.


B


Aloe vera gel + Vitamin A and Vitamin E oil:

vitamin A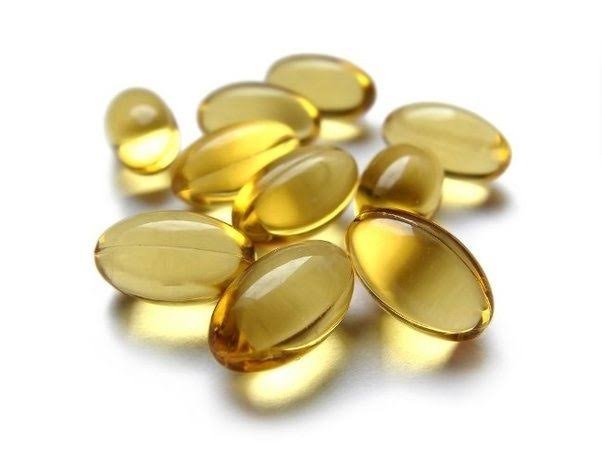 Vitamin E
This is usually my favourite method.
Extract the gel, into a can/container.
*Add vitamin A and E capsules and then homogenize the mixture.
Apply to the affected area and leave it to dry for 10-15 minutes then wash with warm water.
This process is more efficient and faster in achieving quick results.
These Vitamin capsules can be obtained from any pharmaceutical stores.
EGG WHITE WORKS: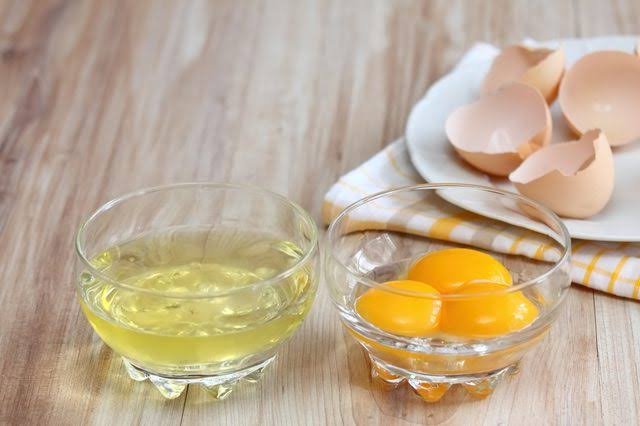 image source
The egg white contains a proteinuous substances which includes Ovalbumin; a spherical glycophosphoprotein, Ovotransferrin, Ovomucoid, Ovomucin and Lysozyme. These proteins are able to treat and heal skin disorders.

Procedures
Crack an egg open, separate the yolk from the white
Apply the egg white the aid of a cotton wool or make-up brush
Allow the egg white to dry completely for about 15-20 minutes.
Rinse with water.
Moisturize by applying lotion, preferably oil e.g. Olive oil etc .
These processes should be repeated daily for about 2-6 weeks, as you will begin to notice positive signs by 2 weeks of application.
POWER OF SUGAR: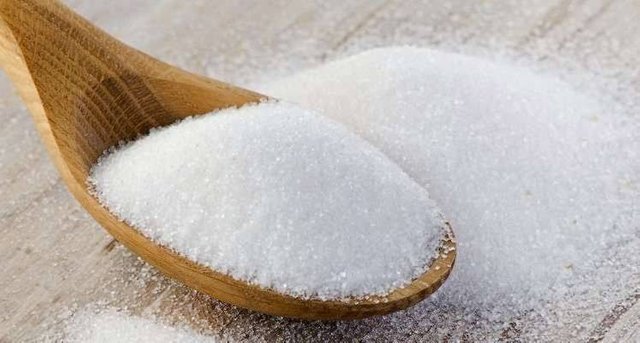 image source
When I first saw this I actually doubted its performance until I had to personally try it. It is one of the best remedies to obliterate striaes. It is a useful exfoliant for removing scars through a process called Exfoliation.

Procedures
Make a blend (Mixture) of sugar with Coconut oil or Almond oil.
Add drops of lemon juice.
Homogenize the mixture.
Apply the mixture gently to the affected area.
Repeat process morning and evening.
Application should be done 15-20 minutes before bathing.

coconut oil
You will begin to see positive signs between 2-4 weeks of repeated application.
LEMON POWER: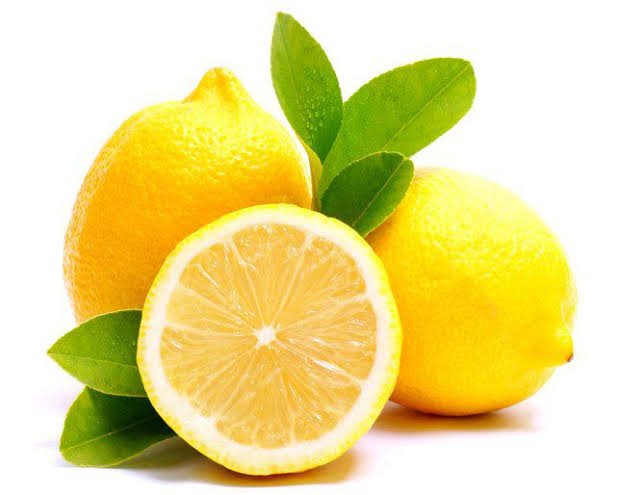 image source
It contains a high amount of Vitamin C that has antioxidatory properties. It acts as a natural bleach and a perfect skin exfoliants. Remarkably, pimples (Acne) are also treated with this method.

Procedures
Make a cut through a lemon fruit.
Gently apply one of the cut end to the affected area for about 3-5 minutes.
Allow to dry on the skin for about 15-20 minutes.
Wash off using lukewarm water
You can also squiz out the juice and apply using your hand, make-up brush to the affected area.
You can mix the juice with honey and apply daily.
Another form of application is done by mixing the juice with cucumber blend.
REFERENCES
https://www.aad.org/public/skin-hair-nails/skin-care/stretch-marks
https://www.medicalnewstoday.com/articles/283651.php
https://www.top10homeremedies.com/how-to/how-to-get-rid-of-stretch-marks-fast.html
http://www.stylecraze.com/articles/simple-home-remedies-to-remove-stretch-marks/
https://www.chemistryviews.org/details/ezine/1492619/.html
https://www.consumerhealthdigest.com/stretch-marks/lemon-juice-for-stretch-marks.html
https://en.wikipedia.org/wiki/stretch_marks