Welcome to part two of my three part series on voices. Last time, I talked a bit about why my voice, when recorded, makes me sound like a goat molester, while in my head I sound like Sean Connery's James Bond. I ended with a question: Why is it that when we hear what our voice sounds like, either through a recording or through standing in a cave and yelling "I'm the King of the World!", why doesn't our internal voice adjust to the reality of the situation?
Now by internal voice, I'm referring to the voice that we hear inside our head (obviously). It's the voice that acts part conscience, and part narrator of our internal thoughts and desires. The first thing to establish is which came first, your inner voice or your outer voice. Do we, as children, internally vocalize our thoughts before we learn language? what language is it in? What language to cats speak in?
Let's deal with the simplest question first. Cats think in Catonese. Moving swiftly on, it has been widely believed since the days of Freud that children throughout their baby years don't actually have a real sense of 'self'. French thinker and pervert Jaques Lacan posited that children start to recognize their own image roughly around 18 months (see here for more info and a website that hasn't been updated in 16 years). During that time, they react to stimuli in the same way that an animal does.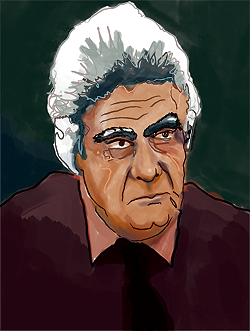 (picture by Pablosecca)
Has anybody ever told you to stick your cat in front of a mirror as an experiment, and marvel as it tries to swat its own reflection thinking it's looking at another cat? Well maybe my cats are particularly dumb, because they just emptily stare, dead eyed with drool dripping from their mouth. It's probably accurate though that they don't have any understanding of their reflection being their own image. They instead react to instinctive emotions, such as fear, excitement, desire (hunger, cat sex etc.)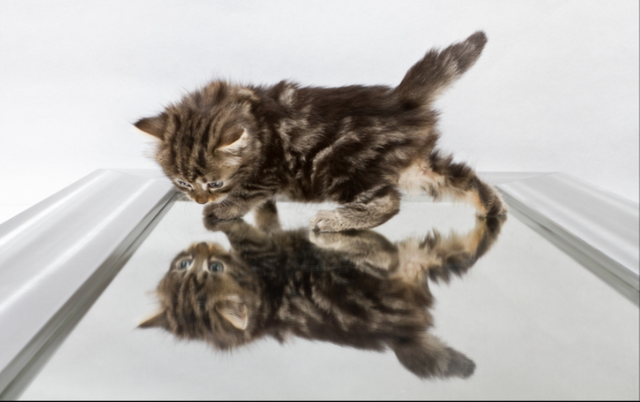 Christian Holmér CC2.0
A lot of scientists really want animals to have self-awareness, to stop them shitting everywhere if nothing else, but studies on animals seem to keep turning up evidence to the contrary. An interesting study by the amazingly named Gordon G Gallop Jr - who turned his back on a promising birthrite in alliteration to study monkeys and mirrors - concludes that a whole range of animals including dogs, elephants and monkeys were unable to consistently demonstrate self-recognition. (Read for yourself below, if you have the money to deal with the annoying paywall)
After a human acquires language, the inner voice develops as a reflection of the child's own voice based on their experiences. I actually remember as a young child, imagining that the voices in my head were like Power Rangers and I was the Megazord.
Moving onto the main question then, why do we perceive our inner voice as cooler than our outer voice, even upon hearing what our outer voice sounds like. Why don't we wake up to the truth like Neo in the Matrix when he first realizes that he's a skin headed slimy thing with a plug socket in the back of his head? Well scientists almost a century ago found that inner speech triggers tiny muscle movements within the larynx similar to the ones we use to speak out loud, made perfectly detectable by using electromyography which acts, like a lie detector, to visually draw out movements based on electrical signals from your muscles to the electrodes. Simply put, they can read your mind!
I was just kidding about the mind reading, though they are able to detect the subtle movements made in the larynx as you think. In the 1990's, functional neuroimaging was the newest cool thing in science, and neuroscientists used it to discover that parts of the brain such as the Broca's area in the frontal lobe that activates when we speak was also being activated when we subvocalize. When they interrupted this region, both inner and outer voices would be temporarily disrupted. Simply put, they could control your mind!
This goes some way to explain the phenomenon of hearing voices in one's head such as with schizophrenic patients; it was found that the same regions of the brain were still triggering when the patients were hearing voices. Pretty freaky huh? but if the muscles are actually activating, that lends credence to the fact that your inner voice is probably real, and if it wasn't for the distortion mentioned in part one, our voices on recordings and in echoes would probably sound a lot more like we actually perceive ourselves sounding.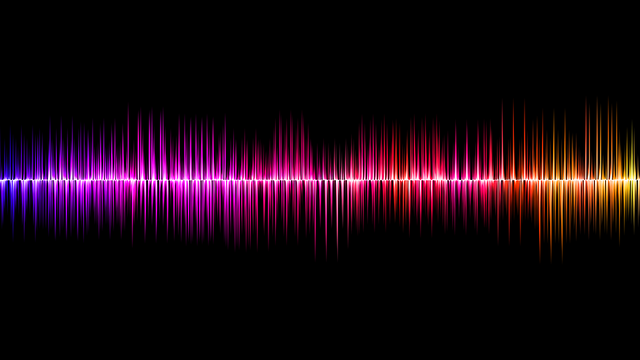 Pixabay
Join me in part three when I battle hundreds of Agent Smiths for complete and total control over the Mat--- oh wait, that was a fanfic I'm working on. Join me in part three when I discuss how these voices can affect the way that we write, and how we can use this info to develop our literary voices.
Why does my voice sound so different when it is recorded and played back?
The "olfactory mirror" and other recent attempts to demonstrate self-recognition in non-primate species
Talking to ourselves: the science of the little voice in your head
Poor supplementary motor area activation differentiates auditory verbal hallucination from imagining the hallucination