What happened to the new superhero?
We all know the most famous superheroes like Superman, Aquaman, Batman and others created by Stan Lee among whom we know: Spiderman, Captain America, Black Panther, among others.
So you're sure to think that Marvel created a new superhero? ummmm maybe I don't know... I invite you to read this publication and I will tell you about this new superhero that probably in a few years can improve the quality of life of all human beings and save us from the most dangerous villains hahahaha :P.
Well friends, actually we all know what are the functions of a superhero, as its name indicates: The word hero is distinguished for performing a feat, something extraordinary out of the ordinary, that basic people like us can not do true.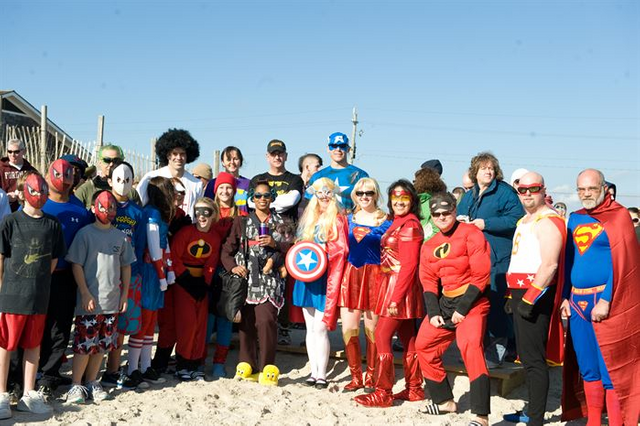 Photo By: Amy Binkley
For many decades heroes have saved the planet from the clutches of the best-known villains, and humans have been grateful for their great courage.
But this time I am going to mention a new hero that you have probably been hearing for some years now when two Russian scientists received the Nobel award in 2010 for their great advances in this new superhero.
But Carlos! Are you going to tell us yes or no? :P
By just telling them that they are Russian and won the Nobel Prize in physics in 2010 have you guessed or not?
Well if you are science lovers like many of the people who write content using #SteemSTEM surely guessed who I'm talking about, otherwise you are mediocre scientists who are just here pretending to be people who like science and really like money, so you are a bunch of liars.
hahahaha I'm joking do not believe everything I say! ;)
Did you guess...?
-Not yet....
I'll give you a little clue...
-It's a very resistant material, it's proven to be 200 times harder than steel. Impressive, isn't it? Did you guess?.
Another clue...
-It's so flexible that we can roll it up easily. ummm and now?.
You really don't read, do you? xd
Well let's go for another clue...
-It has an excellent thermal and electrical conductivity much better than copper, it is even said that it can replace the most abundant semiconductor on earth with which are built large numbers of electronic devices.
Now it's true?...
No? seriously I'm getting bored and I'll give you the last clue and I think that with this one if you totally guess what material I'm talking about...
It is composed of carbon, is more is an allotropic carbon, with a hexagonal structure formed by carbon atoms resembling a honeycomb.
With this last clue I think you guessed, I will also say that they are not nanotubes or fullerenes and this material is obtained from graphite.
So yes...it's about the amazing and super material "The Graphene".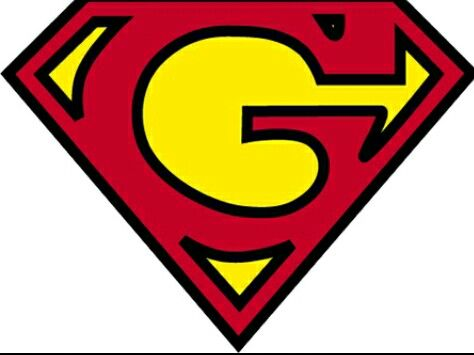 Uploaded by Linnaya Graf
This material derived from carbon was discovered by chance and since then it has been said that it could completely revolutionize the world and become the super material with which you can create many tools that can facilitate and even save the lives of human beings (seriously I'm not exaggerating).
The graphene, as many of us know, comes from the graphite, the same one we work with on a daily basis and like most discoveries the graphene appeared almost by chance.
It turns out that, in order to obtain the purest graphite, scientists used to stick an adhesive tape and remove it, until one day one of them decided to analyze the remains that adhered to this tape. After this, what he found was fascinating and he realized that in that tape was a new material composed of carbon and hydrogen atoms ordered in the form of honeycomb, which makes this material present extraordinary characteristics to mention some we have:
High electrical and thermal conductivity, making it ideal for the manufacture of optoelectronic devices. In this case farewell my semiconductor friends because the new superhero will take his place jejeje.
As I mentioned at the beginning it is a very flexible material, so imagine what can be created with these features such as touch screens capable of conducting electrons with an impressive speed without presenting overheating. In addition, also due to the flexibility of the graphene sheets also present the peculiarity that they are transparent. So flexible, transparent and with an impressive electrical conductivity this will completely revolutionize the technological world.
As the electrons move without finding any resistance it is possible to create batteries that can be recharged in just 15 minutes and are more durable, then in my case I no longer have to be stuck in the socket with my cell phone which would also cause me a great economic savings because I buy 3 batteries of my cell phone a year haha.
The graphene has the ability to expand when cooled and shrink when heated, due to this very but very rare plasticity allows the creation of hypersensitive telephone sensors and microphones. This also sounds interesting because if I blink I turn on my phone or my TV :P.
It is also said that graphene is a hypertensive material, but what does this mean? The only molecules that it lets pass are water molecules, this means that with this property it has the ability to purify water, this would help solve the problem that we will have in the future on our planet with the production of drinking water. Then the creation of graphene filters would be our solution. And also by purifying our atmosphere of excess carbon dioxide could have a very positive effect on climate change, thus solving the problem of global warming.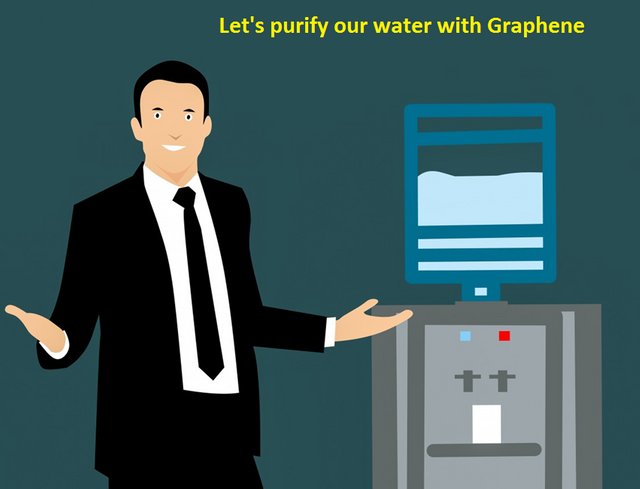 Edited image. CC0 Public Domain. Pxhere
So far it has been proven that graphene is the most resistant material in the world, even much more than diamond and 200 times more than steel. This material is practically impossible to deform, but the wonderful thing about it is that it is also extremely light as carbon fibre, but even more flexible.
These are just some of the characteristics of graphene and thanks to this some of its uses and functionalities are already known. All this I just mentioned I heard for the first time in 2008 and so far this great superhero has been left in debt.
The scientists promised unbreakable cell phones, a cure for cancer, an elevator that would take us into space, flexible seismic buildings, transparent vehicles created with graphite that cannot be destroyed when an impact occurs and that safeguard the life of the passenger, fast microprocessors and ram memory of 1256521524521254215 gigabytes jajaja well everything reads very fantastic, but none of that has been fulfilled and we are still waiting.
It is said that graphene was discovered in 2004 by Russian scientists Andrey Gueim and Konstantin Novosylov. But I have investigated quite a lot about this material, well actually when I started working in the area of semiconductors and after a congress of nanomaterials I made the decision to investigate more about these new materials and found that graphene has been studied for more than 100 years trying to obtain it through graphite as we all know but the researchers only obtained failed attempts, until these two Russian scientists solved the problem of obtaining with a simple adhesive tape, because of this they obtained layers of graphite inside which they extracted small layers of millimetric graphene.
This is where the interest of multimillion-dollar companies awakened, who decided to invest millions of dollars in this new material with the aim of obtaining technological advances that would help solve different problems in humanity or simply create new tools that would help people's comfort.
The European Union sponsored a campaign called "Graphene Flagship" with an aid of more than one billion dollars, but did not obtain viable results. Wow what madness is amount if they gave me 0.00001% of that amount I would be the happiest man on the planet hahaha.
It is said that the motivation to continue studying this two-dimensional material has been exhausted and people have lowered their emotion due to the long wait for results.
After a Chinese company launched a new super flexible smartphone on the market, they thought people would go crazy to buy it, but the result was the opposite and many commented: this is all that has been achieved with graphene? after several years of study we get a few phones that fold just that? it's stupid!.
Why is its development so slow?
Producing this material is not as simple as many think, I know I said that with an adhesive tape we can get graphene from graphite. Yes, but it turns out that graphene is two-dimensional and most of the applications we want to use it for are three-dimensional. There are approximately 3 million layers of graphene in a millimeter of graphite and each one of them has an atom of thickness, it is in that instant where the great problem of producing graphene on an industrial scale arises, we need an extremely high level of purity to be able to use the graphene as we want and to obtain this purity besides being extremely complex, it is also very expensive.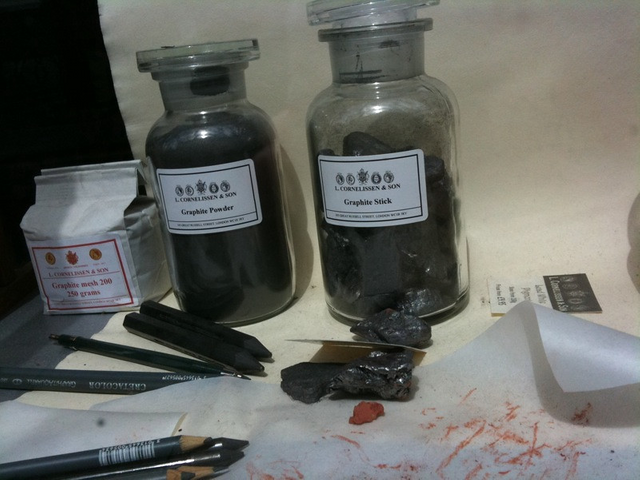 Public domain Flickr
Some methods of graphene production are the following:
Exfoliation with adhesive tape: "Scotch Tape".
Vapour phase deposition: "CVD (Chemical Vapor Deposition)".
Exfoliation with solvents: "Liquid Phase Exfoliation.
Through electric arc discharge and plasma generation.
Oxidation-Reduction.
The quality of the samples goes in the opposite direction of scalability: the more scalability of the process, the lower the quality of the samples.
In 2017 a group of scientists from the University of Kansas had apparently found a way to obtain graphene in a simple way and consisted of filling a chamber with ethylene gas and oxygen and then set fire with a simple automobile spark plug. After the explosion a considerable amount of graphene was collected. But it turns out that this method did not turn out to be very efficient since the material that was obtained was only graphene powder and they are needed plates solidad of this supermaterial that are necessary to produce in masses and to use them in the industry. Then it was concluded that to transform the powder into plates needed more time and a lot of money.
Is it worth investing all your time, effort and money instead of looking for a new material with similar characteristics?
Studies affirm that graphene oxide can be a potential cure for cancer.
How many times have we heard studies that have a cure for cancer or another disease? Perhaps this is yet another lie of the scientists.
It turns out that this study is true!. This study was carried out by scientists from the University of Manchester in 2016. They found that graphene nanomaterial neutralizes cancer stem cells and is not contaminating good cells, meaning that treating cancer with graphene could have far fewer side effects than current methods. In addition, known and common cancer therapies such as chemo and radiotherapy kill much of the cancer cells, but often leave the stem cells alive, so these cells can grow metastasizing to other parts of the body. The Graphene oxide can then be very effective in removing stem cells from cancer and could eradicate the 6 most common cancers. But before graphene is fully ready for trials in patients there is still a lot of work to be done and the main problem as I mentioned at the beginning, is to get a lot of high purity graphene. It only remains to hope that these scientists will continue working on their research and probably in a few years we will have the first trials.
In April 2018 at the Massachusetts Institute of Technology, scientists demonstrated a breakthrough in the study of obtaining graphene, where they got the first graphene plate, this would be a breakthrough due to the complexity of obtaining these plates. For those who require it to be in the form of a large plate without joining them and at the same time get a high quality is not difficult to guess that after the statements of these scientists the big companies again showed great interest in this material due to the revolutionary of this advance.
Other news from companies that are working on prototypes of devices based on graphene is Samsung and Lenovo, both announced that smart phones with graphene batteries could be charged in a matter of minutes and be more durable and also super flexible and unbreakable phones. In addition, Ford is working on its new electric vehicle where graphene will be implemented and that it will have a great function in their vehicles with noise reduction and improvement in mechanical properties, as well as its battery would be made with graphene.
They have also created shoes, watches and even graphene condoms (this crazy idea of Bill Gates :P).
To conclude, graphene is considered one of the main discoveries of the 21st century. We don't really know for sure how long it will take us to fully implement them in our lives (I hope it will be very soon :)). However today we can use their incredible capabilities to a greater or lesser extent, the main thing is to do it sensibly.
Without a doubt the need of the human being to solve certain problems forces to continue studying graphene, but if humanity took more than 100 years to obtain graphene from a piece of graphite, then how long would it take to produce graphene on an industrial scale? Later than ever graphene entered our lives and changed them completely.
So we can have this great superhero and end all the villains in the world, especially the most perverse that is cancer. And well it would not be bad to buy for me a flexible smart phone but I need about 6000 steem.
Ummm gathering them is the problem right?. how many publications I need to reach this figure hahahaha but with the current situation of my country I doubt very much collect them :P. Well who removes and the steem is shot to about 50$ then I think if I could hahahaha.
How far we are from that!....
But taking a little seriousness. What do you think about the real graphite is the new superhero or the superhero of the future?.
The main problem we have today is its mass production, but I think in a few years this will be solved.
The interest in writing this graphene related publication was born thanks to a publication I observed in #steemstem that dealt with the superconductivity of graphene written by @thefairjournal.
https://www.steemstem.io/#!/@thefairjournal/superconductivity-in-graphene
Thank you for taking the time to read my content.
Sources:
Publish through our official app and you will get an extra vote of 5% https://www.steemstem.io/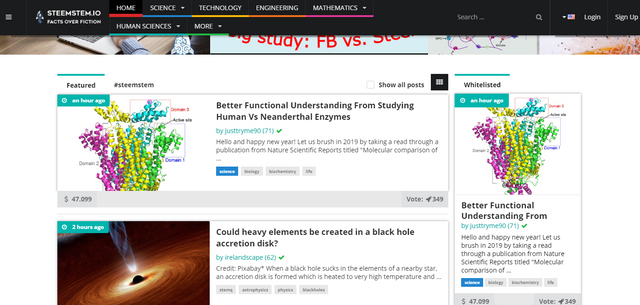 Video credits @gtg
Join the discord channel
Vote for @stem.witness here