Why do we age?
Something that sets us apart from other species is the ability of making things up. You may wonder: how imagining and talking about things that don't exist can be an advantage? Yet, our abstract thought and imagination fuel our ability to create. Without this skill we would not be able to generate hypotheses and we would not have science today.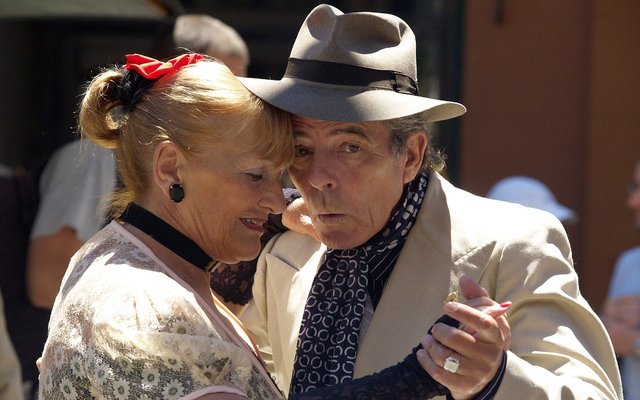 Image CCO Creative Commons (Source)
Talking about hypotheses and theories, today I wanted to discuss some theories regarding aging. For centuries the human kind has contemplated ways to defy aging and death, yet it is challenging to implement strategies against something you don't understand. So, for many the open question is: why do we age? Here there are a few theories:
The entropic theory
You should have studied the laws of thermodynamics in school, so we know that in a closed system the entropy can never decrease but only increase over time. Because life relies on organization and structure of macromolecules, it is obvious that if we have too much disorder life cannot sustain itself. So mistery solved: we age because of thermodynamics. Biologically speaking, we age because over time our cells accumulate proteins with excessive glycation compromising their functionality or our DNA accumulates too many damages. As a consequence, cells start becoming dysfunctional until they fail. However, this view is very simplistic, and it doesn't describe all of the reality. There is some truth in saying that cells accumulate damage over time, but we also have cells that can withstand entropy. Our stem cells can regenerate themselves and replace old cells, so the entropic theory does not describe all of it.
The vitalist theory
We are prone to think that we age because we run out of something. This was an ancient concept that was discussed already by Aristotle. The general explanation was that had a finite number of everything, like for example "heartbeats". When you run out of your allocated number of heartbeats you die. According to this theory, smaller animals die sooner because they have a faster rate of heartbeats, so they ran out of them sooner than humans. Today we know (or we should know) that this is bullshit. However, in modern thinking, the same concept is being applied to other elements like mitochondria, hormones, stem cells etc…
The hormonal theory
There are similarities between this theory and the vitalist theory. The hormonal theory postulates that aging is the result of some sort of hormonal deficiency. This theory was quite popular in several pseudoscientific movements in the 1800s and in Chinese medicine. Some of these theories led to some of the most bizarre claims and hypothesis we had in the history of medicine. At the time, pseudoscientists were especially focused on how to restore/maintain sexual prowess and their hypothesis was that aging was the result of insufficient production of hormones such as testosterone. So, the most innovative "cure" they could come up with was eating monkeys testis as advocated by a renowned physician at the time (his name was Charles Edouard Brown-Sequard). Like if that wasn't bizarre enough, Serge Voronoff in the 1930s came up with something even stranger: transplantation of chimpanzee testicles into patients. Needles to say that none of these bizarre practices was effective, probably the only benefits were caused by the placebo effect. The hypothesis that a shot of testosterone could reverse aging was probably due to the observation that with aging there is a decrease in the levels of testosterone and estrogen.  Don't take me wrong, hormones can have therapeutic effects but there is no proof (and people looked for it extensively) that hormone therapy can reverse or even slow aging.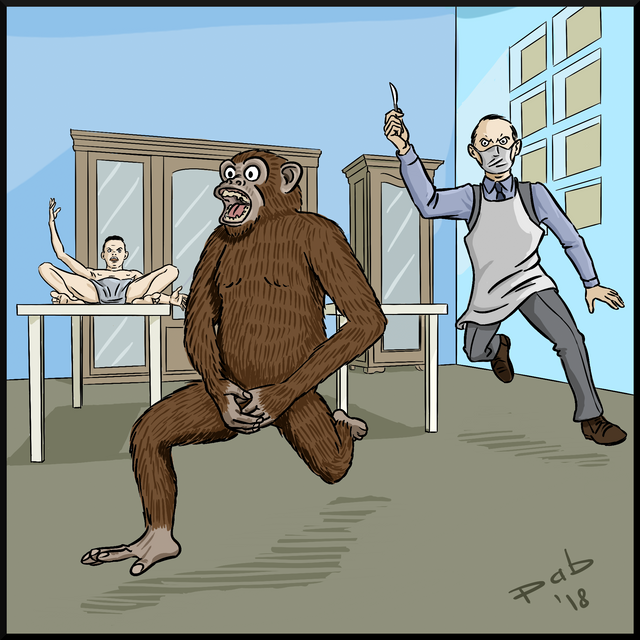 Image in the public domain, courtesy of @pab.ink
The theory that aging is due to free-radicals
We can't talk about aging without mentioning "free radicals". While burning metabolites, our body creates charged molecules as by-product, these are known as free-radicals. When our cells are young and healthy usually these free-radicals are confined inside the "engine" of the cells, the mitochondria. However, as we age, the membrane of the mitochondria starts leaking more free-radicals, that start creating havoc inside our cells. This narrative has a certain degree of credibility and partially it describes a phenomenon that occurs in our cells.  Young cells produce more energy and fewer free radicals, old cells produce less energy and more free radicals. There is a vicious cycle that exacerbates with aging. While this is a widely accepted theory and describes in a credible way what happens, it fails to describe why it happens. What causes this avalanche of free radicals in the first place? Why this avalanche of free radicals appears in some cells and not in others? There is also another consideration to make, free radicals are an important cog in our homeostasis. Not only they are used by our immune cells to kill microbes, but they can also alter the gene expression patterns. If we were to completely eliminate all free radicals, our cells would become less functional.
The same can be said about oxidants and anti-oxidants. When molecules are oxidized in our body, they produce carbon dioxide, water and release energy in the process. It's a vital process for us. So not only we would not be able to survive without oxidation but there is no proof that the use of anti-oxidants can prolong the lifespan of an individual. So, in conclusion, the free radical theory can credibly describe some processes that occur during aging but it fails to describe the why it happens and how it starts, if we look just at the free-radicals we are looking just at a portion of the story.
Nutrition and aging
I will be brief: it doesn't matter how many carrots you eat, nutrition alone cannot stop or reverse aging. While it is true that with a poor diet you can facilitate disease and a good diet can prevent some diseases, there is no evidence that diet can prevent or reverse aging. Calories restriction may extend the lifespan of some species but there is no evidence that calories restriction can reverse aging in humans.
Is aging in your genes?
We often assume that there is a single gene responsible for a certain disease or for aging. The truth is that there are many other mechanisms that will determine your traits. Even the same DNA sequence could give rise to different individuals, that's because of epigenetics. What matters is not just your genetic arsenal but also how your genes are being expressed. When it comes to aging the key in not in our genes but in how they are being expressed.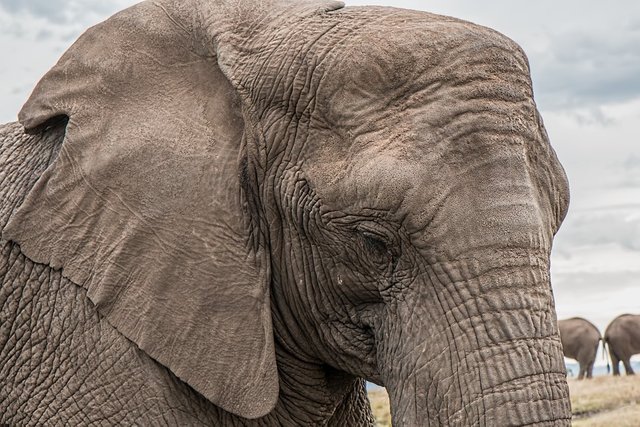 Image CCO Creative Commons (Source)
Conclusion
This post turned out longer than I thought so I will wrap things up here and I will maybe continue the discussion in a second post. But to sum up what said so far, which theory is right? Or at least which one is the closest to the truth? The analogy of the elephant can help us explain this: if you ask a bunch of blind men to describe an elephant what will you get? The men that touches the trunk of the elephant will describe it as a snake. The guys that touches the tusks will say that the elephant is like a pipe. The guy that feels the side of the elephant will describe it as a wall. So, which one of these blind men is right? They all provided an accurate description of what they felt, yet none of them came even close to describe an elephant. That is exactly what's going on here, we can reliably describe a small-scale phenomenon but yet be far away from understanding the big picture. Luckily, we are not completely blind. Science is giving us many pieces of the puzzle. For example, today we know that as cells age their telomeres shorten. I will talk more about this in my next post.
*To visualize this post correctly open it with the following link:
https://www.steemstem.io/#!/@aboutcoolscience/why-do-we-age--1552315081
References:
https://link.springer.com/article/10.1007/s12291-014-0446-0
https://en.wikipedia.org/wiki/Serge_Voronoff

https://pdfs.semanticscholar.org/1332/ebf5960b9ddba913415a8d94d2f6947874bc.pdf
https://www.liebertpub.com/doi/abs/10.1089/rej.2009.0873
https://www.liebertpub.com/doi/pdf/10.1089/109454503323028885