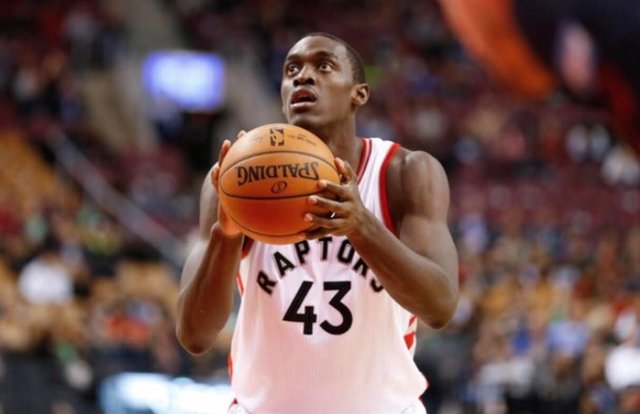 ---
SteemSports Presenter:
@dwin0603
---
SteemSports Editor:
@scottybuckets
---
The MIP of the year award is not an easy feat to achieved. It is an achievement that only the most hardworking player gets. The player who puts a lot of work during the off season and translate it to a better performance the following season is the one who's deserving to win the award. It's a proof that a player puts so much hard work, effort and passion for the game of basketball just to improve his game during the off season. Now let's take a look at the players who deserves to win the MIP award.
---
Montrezll Harrell
---
When Harrell is playing for the Houston Rockets, he's not that good as a role player because he is not getting the minutes he's worth playing. Harrell is an energy guy who loves to show his emotions every possession. I can compare his energy to Draymond Green and I would love to see them face each other. Harrell is one of the main reasons why the Clippers' bench is one of the best in the league today. Now, the Clippers are in the playoffs race and they have a shot to make it to the playoffs.
---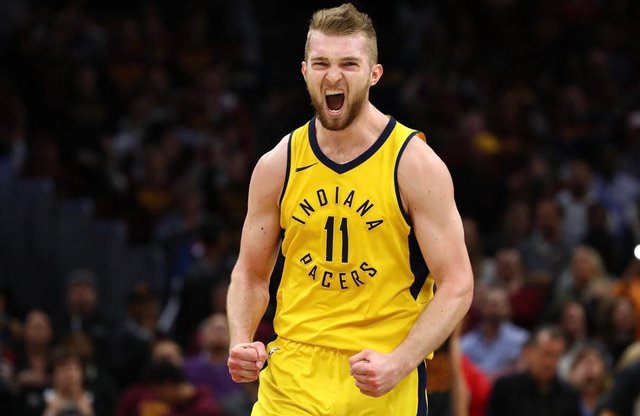 ---
Domantas Sabonis
---
When talking about defense, Sabonis is not the fast and strong center who can bang bodies against much powerful and athletic big men but Sabonis is a very reliable guy in offense. He is not thinking about any problem with his role and he can always step up when the Pacers needed him most. Even playing off the bench or starting when Myles Turner is down, the Pacers always gets what they wanted out of Sabonis. His improvement has grown a lot from the past season so I put him in this list.
---
John Collins
---
In his rookie season, John Collins struggles on both ends of the floor but we saw some flashes of a great big in him. He's had this trouble of committing a foul every often when he tries to protect the rim. So, with this foul trouble problems, his minutes decreased and he was not able to show what he can truly do that season. But in this season, John Collins took a major improvement in his overall game. His timing has been terrific now and he is looking like a stud alongside Trae Young.
---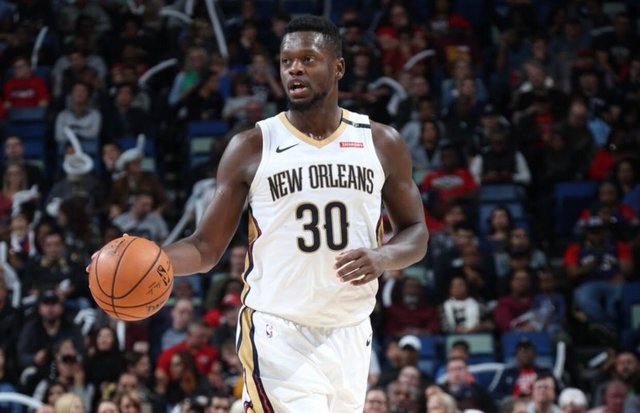 ---
Julius Randle
---
After years of struggles with the Los Angeles Lakers, Julius Randle has found a new home where he can play comfortably and show why the Lakers should regret their decision letting the power forward walk away as an Unrestricted Free Agent. Randle's numbers took a huge boost with the Pelicans as he improves in handling the ball, controlling his body and shooting from beyond the arc. He and AD has been terrific on the floor the Pelicans are still short of help to make it to the playoffs.
---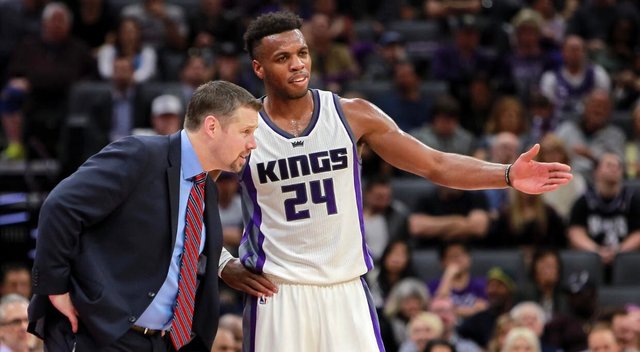 ---
Buddy Hield
---
Buddy Hield has turned into a killer this season with his deadly shooting. His can shoot the lights out night in and night out. From his rookie season that makes him look like a bust, he's now a rising star who's looking to be a major stud for the Sacramento Kings. He can truly become a great consistent shooter and one of the best in this league so we must watch out for him and see where he can bring the Kings in the future.
---
Pascal Siakam
---
The Toronto Raptors are very lucky with Pascal Siakam who was projected to be just a fine role player. But last season, he showed that he can really be something else. This season, he finally took flight and take the league by storm with his great performances for the contending Raptors. He's already taking too many minutes from Serge Ibaka and has been more reliable than Ibaka. Siakam's energy and quickness is a nice asset at the 4 position. He's also athletic enough to protect the rim and score the basketball. And for the Raptors who's trying to make it to the Finals, they are lucky to have a guy like Siakam that can help Kawhi Leonard share some scoring load and help the team win games.
---
Thank you for following
@steemsports
and you can find me
@dwin0603
---

---

This is a
@steemvoter
subscription payment post. Thank you to Steemvoter customers for allowing us to use your Steem accounts to upvote this post by virtue of your free subscription to the
https://steemvoter.com
bot service.
@steemvoter
is proudly a
@buildteam
subsidiary and sister project to
@steemsports
,
@steemsports-es
,
@steemsports-ita
and
@minnowbooster
.