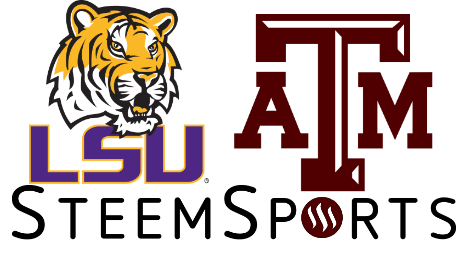 ---
Welcome back to the second SteemSports Live Bet game! We are collaborating with the @steempowertwins for this specific live bet. On behalf of SteemSports and the Steemit community, for this live bet, 100% of the liquid rewards and 5% of the rake will be used to buy canned goods that will have a custom sticker showed below and the cans will also be branded with SteemSports and donated to the charity listed below.
---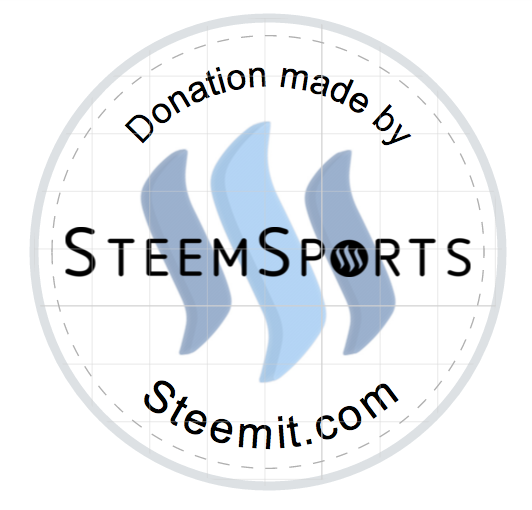 ---
As mentioned before, the @steempowertwins and @steemsports are collaborating together and crowdfunding to donate canned goods to the Holland Rescue Mission. Moreover, this will also be a promotion for SteemSports and Steemit.com as SteemSports will be branded on the cans and the sticker showed above will be put on the cans!
---
---
---
SteemSports Presenter: @applecrisp.
---
Game Information
LSU Tigers v Texas A&M Aggies
Thursday, November 24th on ESPN (American Time/Date)
4:30 PM PST - 6:30 PM CST - 7:30 PM EST - ( November 25th 12:30 AM UTC)
Kyle Field at Texas A&M, College Station, Texas
---
Match Preview

This is an important game for both of the teams. This is also the final regular season game for both of the teams. LSU and Texas A&M are in the same athletic conference, the SEC West. The SEC conference is the toughest college football conference. Both of the teams and head coaches are under a lot of pressure, their overall performance and winning or losing can greatly determine which post-season bowl game they'll be able to participate in. Also, this may be the last game for both of the head coaches. LSU is favored by 7.5 points, but a win by the Texas A&M Aggies will most likely enable them to get into the prestigious Sugar Bowl on Jan. 2nd.

---

This is the third straight year that LSU and Texas A&M their season finale against one another. LSU is 4-0 against Texas A&M since A&M joined the SEC in 2012.

---

The No. 25 (AP) LSU Tigers (6-4 overall record, 4-3 in SEC conference play) and their tough defense will meet the No. 22 Texas A&M Aggies (8-3 overall, 4-3 conference) on Texas A&M's home turf.

---
Offense Comparison
---
LSU Tigers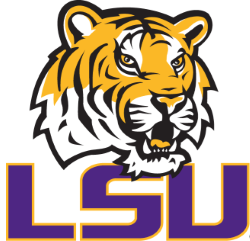 ---
LSU's quarterback Danny Etling is 6th in the SEC with a 58.5% completion percentage, and 8th in the SEC with an avg. of 7.46 yards per attempt, and 7 touchdowns for the season.
---
LSU's main running back is now Derrius Guice who is 4th in the SEC with an avg. of 96.4 yards per game, a total of 964 yards and 10 TD's this season. Not too far behind, he's followed by running back Leonard Fournette who is getting over an ankle injury, and may not be able to play in the game against LSU. Fournette has rushed for 843 this season for 8 TD's.
---
LSU was in control for most of the game and lead in a lot of statistical measures against Florida, but couldn't close it out in the end. LSU had three failed chances in the red zone. LSU amassed 423 total yards vs. Florida's 270 on offense but LSU was 2 of 5 in the red zone.
---
LSU was hurt by three critical fumbles against Florida - they'll have to tighten up their game against Texas A&M, A&M's defense is the 3rd in the SEC for forcing turnovers.
---
Texas A&M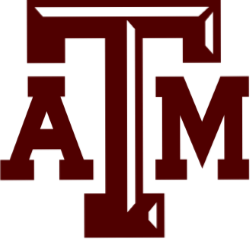 ---
Texas A&M's starting quarterback Trevor Knight has been out most of this month due to an injury on his non-throwing shoulder his participation in the game against LSU is still up in the air. Knight's completion percentage is 52.5%, an avg. of 6.73 yards per attempt with 13 touchdowns for the season. Texas A&M's current quarterback Jake Hubenak has an injured throwing shoulder, but he performed well in last week's game against UTSA, he threw for 248 yards, and touchdown. Hubenak has a completion percentage of 59.8% with an avg. of 8.36 yards per attempt.
---
Texas A&M's Wide Receiver Josh Reynolds, a Senior, hauled in his 27th career touchdown and is the SEC's current active leader in receiving touchdowns. He's joined the Aggies' exclusive club of having over 2,500 career receiving yards. Christian Kirk, another wide receiver, is the other team member that has put up some impressive numbers, this year he leads the Aggies in catches (69) and is second in receiving yards.
---
A&M's Freshman running back Trayveon Williams is on track to reach the magical 1,000 yard rushing plateau this year - he's only 44 yards away.
---
Christian Kirk, is the NCAA's active career leader in punt returns with an average of 24.4 yards, 6 more yards than Syracuse's Brisly Estime who is in second.
---
Texas A&M has much-needed momentum back after last week, with their win over Univ. of Texas, San Antonio (UTSA) (23-10) after back-to-back losses to Mississippi State and Ole Miss. A&M was expected to be more dominant on the scoreboard and they will have to step it up this week against LSU's tough defense. The Aggies will have to try to try to air it out and open up the running lanes for the Aggies.
---
Defense Comparison
---
LSU Tigers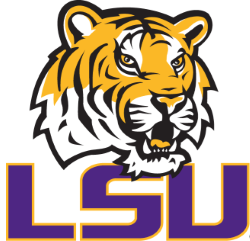 ---
LSU is the top defensive ranked team in the country, but Beckwith, their star defensive player, is most likely out due to an injury he suffered in last week's game against Florida.
---
LSU has one of the top defensive team's in the country only allowing 11 touchdowns in 10 games. No defense has allowed fewer. No. 1 Alabama is the closest, giving up 13 touchdowns in 11 games. Ole Miss scored the most against LSU with 21. LSU remains the only team to hold opponents to 21 points or less in every game this season.
---
LSU defense has been consistently tough throughout the entire season and they've got big-play makers across the board. Arden Key, a defensive end, made his 10th sack of the season.
---
LSU's middle linebacker Kendell Beckwith is out with a left knee injury that he suffered in last week's game against Florida - he's been one of the main keys in LSU's defensive success. He has been LSU's leading tackler and No. 2 in the SEC with 90 tackles. Junior Donnie Alexander stepped in for him and performed admirably in his place against Florida.
---
LSU's defense is lead by their defensive coordinator, Dave Aranda.
---
Texas A&M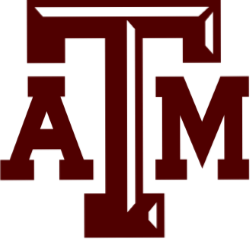 ---
Texas A&M is one of the top teams in the nation, but they might have difficulty against LSU's rushing game if both of LSU's running backs are able to play.
---
Texas A&M defense is fast and talented, lead by junior Myles Garrett and senior Daeshon Hall.
---
Texas A&M's defensive end, Myles Garret, and the possible first pick in the first round of the NFL draft, were back in full force in last week's game against UTSA with a career-high 4.5 sacks on the day.
---
They rank among the best in the nation in QB sacks, tackles for loss (TFL) and takeaways. Texas A&M comes in ranked No. 2 nationally with 98.0 tackles for loss for an average of 9 per game. Also, Texas A&M ranks No.9 nationally in QB sacks (3.3/game) and No. 6 in takeaways (24 total)
---
Last week, they registered a season-high of six QB sacks with 8 TFL's.
---
Even though the Aggies were effective against UTSA's running game, so far this year, they've only been moderately successful ranking 8th in the SEC.
---
A&M's defense is led by their defensive coordinator, John Chavis who was previously the defensive coordinator at LSU from 2009-14.
---
Betting Lines
| Team | Spread |
| --- | --- |
| LSU Tigers | -7.5 |
| Texas A&M Aggies | +7.5 |
---
How to Play SteemSports Live Bet Edition
Pick your winning outcome and transfer any amount you wish to bet in either Steem or Steem Dollars to the steemsports account using the memo provided in the comment you pick for the win.

You can send in as many entries as you like, to as many outcomes as you like.

A vote on the main post is not required to enter, but we will appreciate it to help set the post to trending and support charity, and improving visibility of the game.

There will be a 5% rake for charity for this event in addition to all of the liquid post rewards going to charity.

There are no reputation limits to participate on the live bet.

Entry cut-off time will be the time stipulated on the post, if no time is stipulated on the post, the earlier of the post payout or the start of the event shall apply.

All live bet entries submitted after the cut-off time will be refunded.
The Stake Pool:
Steem digital currency Bets on all outcomes will be combined in a single stake pool, and distributed to the winners who bet on the correct outcome.

Steem Dollar digital currency Bets on all outcomes will be combined in a single and separate stake pool, and distributed to the winners who bet on the correct outcome.

Distribution of winnings will be in proportion to the bet amount paid in, the calculation will be as follows:
( Your Bet / Sum of Winning Bets ) x (All Winning + Losing Bets - refunds - rake)
This applies to both Steem and SBD pools and any other digital currency pools we introduce, off-chain, on the steemsports.com front-end.
---
Disclaimer and Image/Source Credits:
Image Credits:

Images used in this post are either paid for and modified, Creative Commons (CC) or image credits supplied.

Note the views and predictions of the presenters are their own personal views and do not reflect the views and opinions of @steemsports. @steemsports does not offer betting advice.

Errors and Omissions Excepted (E&OE). SteemSports is currently beta, currently no liability will be assumed for errors.

@steemsports reserves the right to amend future payout percentages based on the operation needs of the account.

@steemsports is not a traditional betting platform and no fiat currency is used as rewards or in casting bets; as such does not fall under any gaming and gambling jurisdictions; but even so, users are urged to first consult with the laws and age restrictions of their countries.

@steemsports in the unlikely event that when the Stake Pool is divided up between the winners and the nomenclature resolution goes below the third decimal place (example: 0.0001), then Steem decimal restrictions won't allow a payout and the pool will carry over to the next game.

For Live bets, please only bet what you can afford to lose.

Please vote responsibly :).
---
If you would like to donate, use this memo: givingtuesday
---