Hi @ygriffiny here,
I'm pretty new to all this, but I'm into silver stacking and cryptocurrency and this seems like a great community to share ideas and [to paraphrase an idea invented here] mine the mind. So I saw these amazing coins flying around on here and I thought they were fantastic. A sound combination of great aesthetic value, and of value storage and appreciation. Perhaps for some they will also represent a storage of sentimental value. Whatever the holders' perspective, they are beautiful things in their own right.
Anyway I entered a giveaway here: https://steemit.com/steem/@spicyer/steem-silver-coins-for-sale-and-giveaway run by @spicyer and won the draw. I was delighted, although, I honestly could not believe such a generous and welcoming community could exist. Clearly, my perspective is tainted by many years in the marketplace. So, I get a knock on the door this lunchtime. I opened the door, and UPS have a small package for me. I rip it open and here it is. Five days delivery from the US to England. What a legend.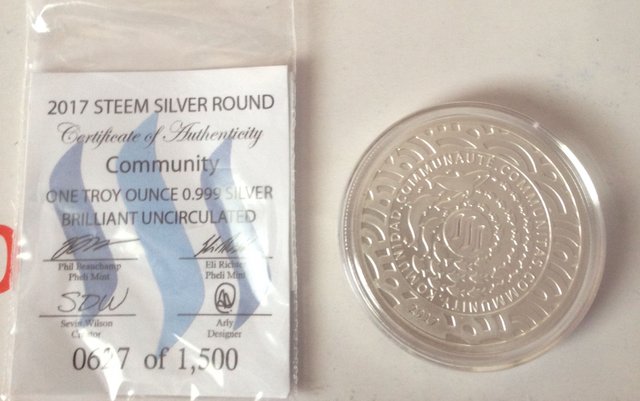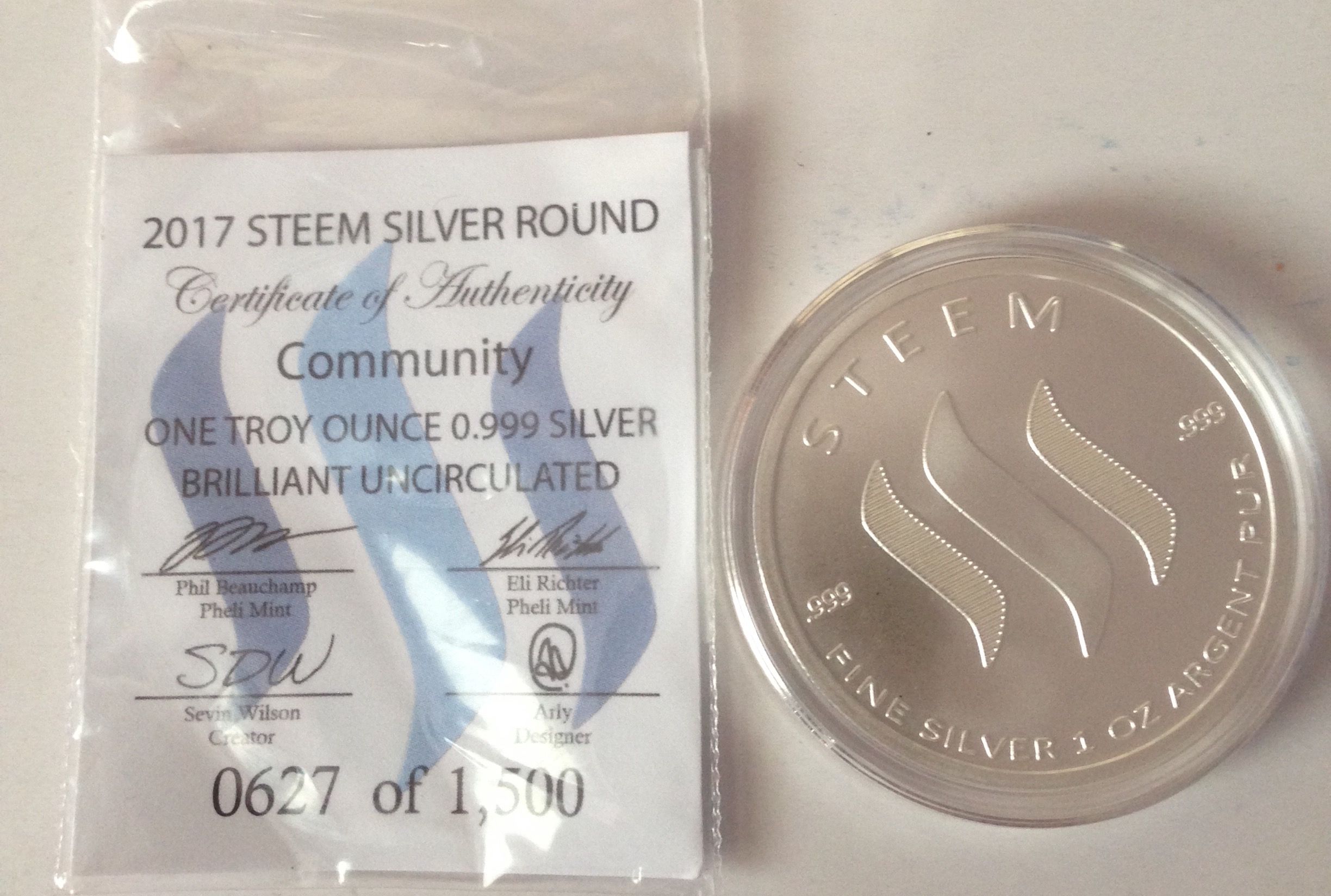 Amazing isn't it? Although, tips on opening the plastic case are welcomed. Ha! I like to touch my silver. Seriously though, thanks to @spicyer and all the Steem community not only for making this happen, but working so hard towards a restoration of faith IN community. Special shout out to the #Steemsilvergold micro community. There are some great people in there sharing their philosophies, knowledge and experience on stacking and life in general. I'd also like to thank the people that arranged the production and distribution of these coins. You are all a part of something meaningful and that is a rare thing indeed, in any time or space.
Steem on people