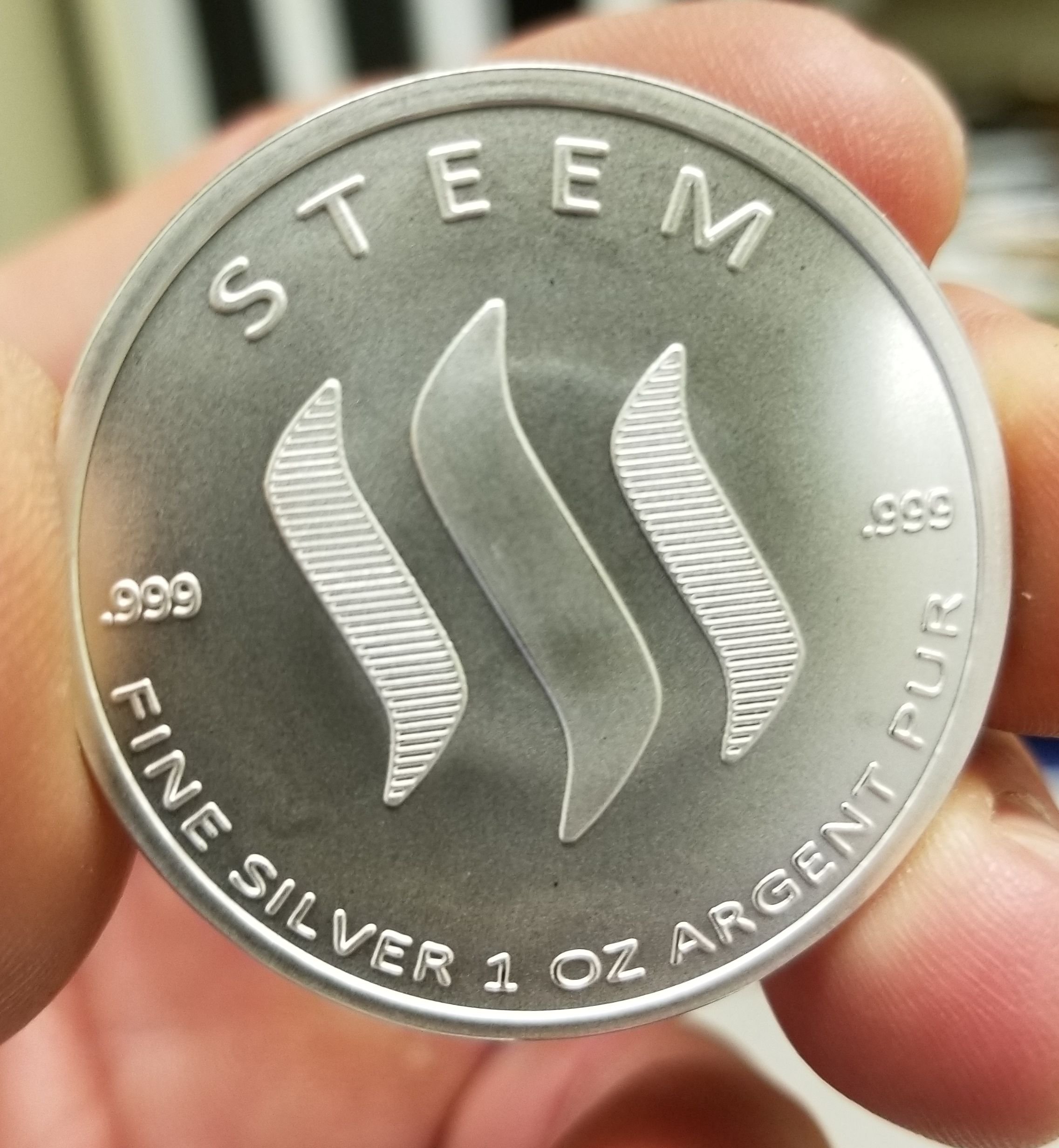 Photo courtesy of @raybrockman
By now a lot of you have heard about the Steem Silver Coins. These 2017 coins are spectacular in design and there were only 1500 minted this year. It's a bit of a story how I ended up buying 192, but I did and will part with a few of them.
If your interested in purchasing I'm selling 20 coins. The numbers I'm selling are 451 through 470. Pricing:
1-4 $75 each + shipping
5 or more $72 each and free shipping in the U.S.
All 20 $69 each and free shipping in the U.S. Will also consider a discounted shipping rate out of the U.S.
The Giveaway!! I'm hoping this keeps it simple:
To be considered for giveaway, please upvote, comment (if you want to explain what receiving a coin means, that would be good) and then resteem.
10 upvotes, comments and resteems will qualify for one coin given away.
20 upvotes, comments and resteems will qualify for two coins given away.
If this post reaches a post payout of over $50 I will give away a third coin, I'll do this for every $50 up to 10 coins given away total.
After I read comments of why you'd like a 2017 Steem coin, I'll put the comments I choose in a hat and winners drawn randomly.
Good luck on the giveaway contest.
You can reach me on steemit chat @spicyer
UPDATE: @danile666 and @ygriffiny have each won a coin
I didn't set a timeframe for this giveaway being over. I'm going to leave the remaining names in the hat and pull one more name on Saturday October 28th.
Also, if you want to buy a coin to insure that you get one, I'll sell 1 coin at my cost $23.50 + shipping to each of the names currently in the hat. Contact me @spicyer on chat