Let's see how well you stack up! $$$Contest Winners$$$
🙌We had some very interesting entries with a lot of creativity!
In first place we have @raybrockman with his most awesome pyramid! 10 steem👍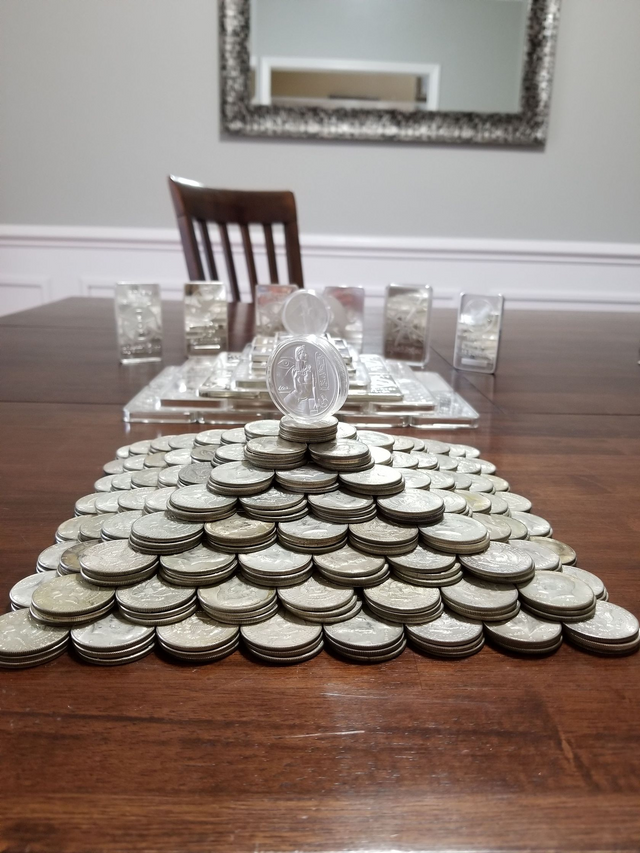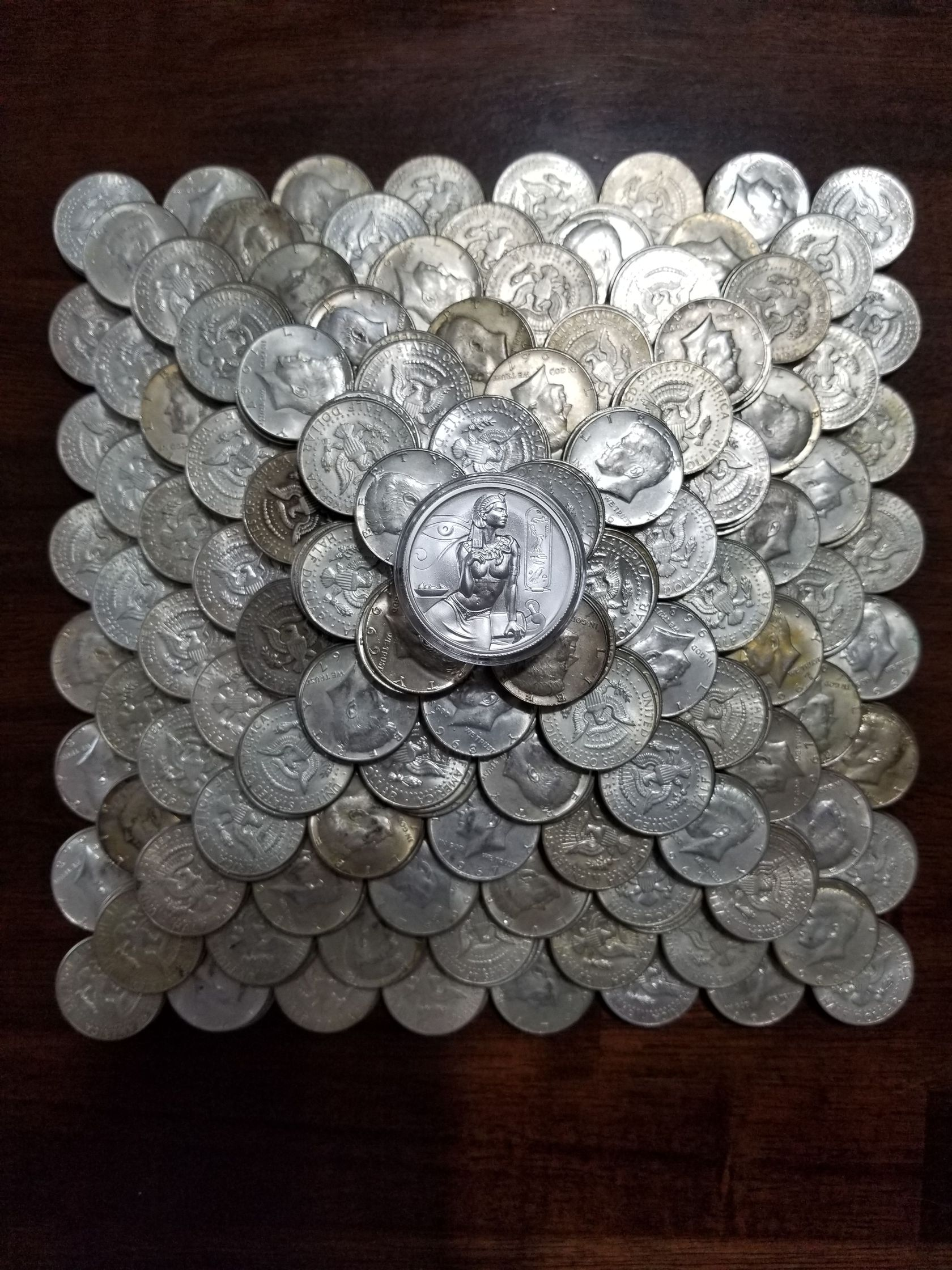 See his post https://steemit.com/steemsilvergold/@raybrockman/lets-see-how-they-stack-up-entry
And the second place winner is a tie, being that this was my first contest that I ran it's been a giant learning curve and when I said we would go by the number of up votes I failed to realize that it would give later entries less of a chance to win. I will fix this in the next contest and would be grateful for your comments and suggestions.
@silverstackeruk With his awesome display of his stack, I hope you found time to weed the garden! 🌼 7.5sbd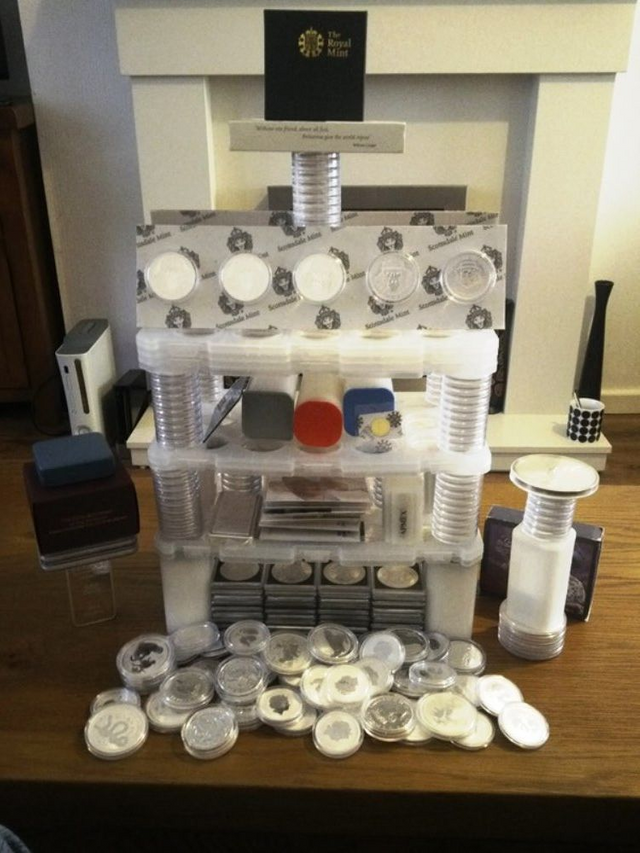 see his post https://steemit.com/steemsilvergold/@silverstackeruk/silverstackeruk-s-lets-see-how-they-stack-up-entry
@jbcoin ! With the big table of shiny gold and silver money. 7.5 sbd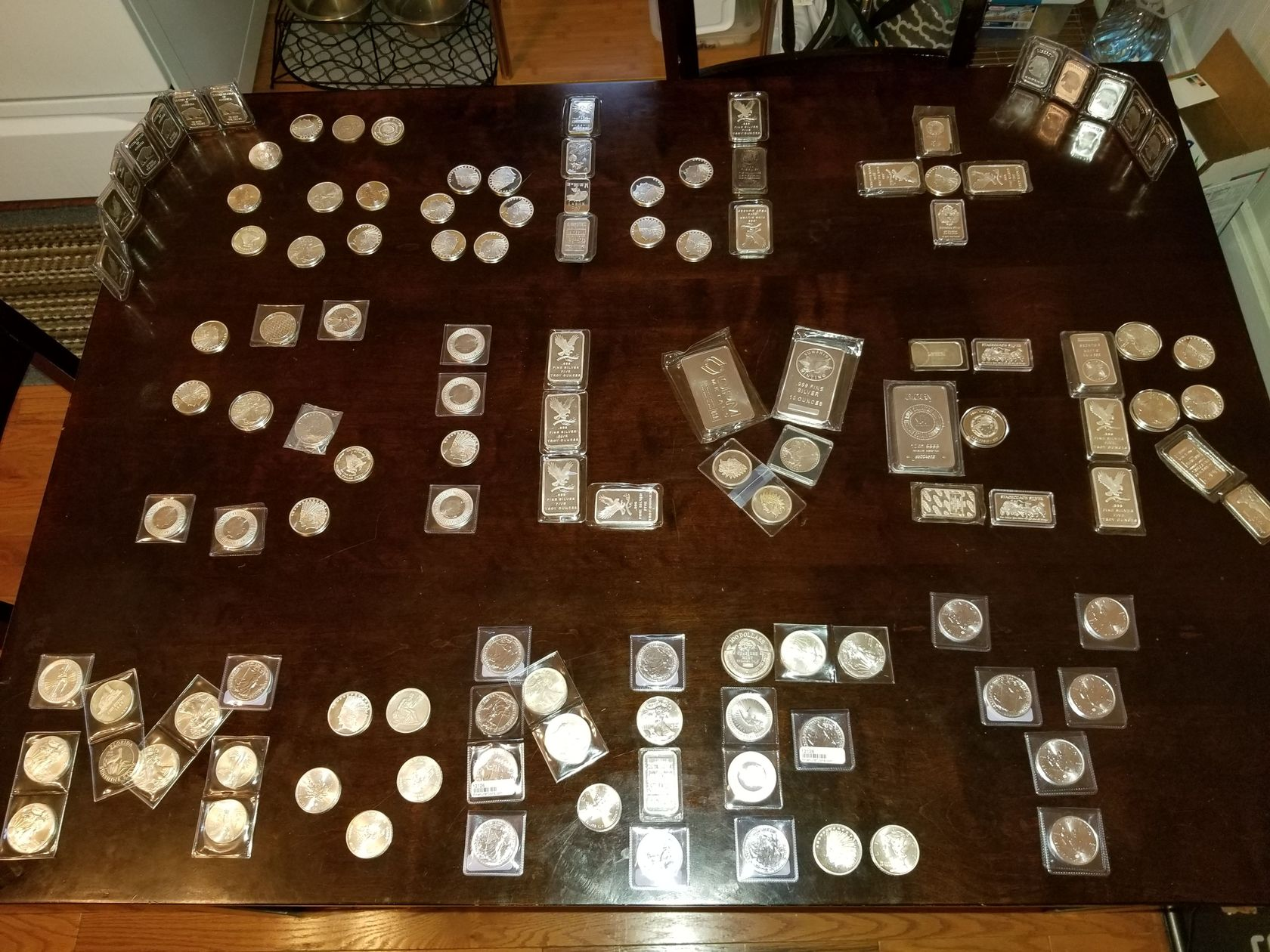 See his post https://steemit.com/steemsilvergold/@jbcoin/my-entry-into-the-lets-see-how-well-you-stack-up-silver-contest-tbnfl4sun
And third place goes to @owenwat with the one and only Hadrian Roman Emperor. 💰 5sbd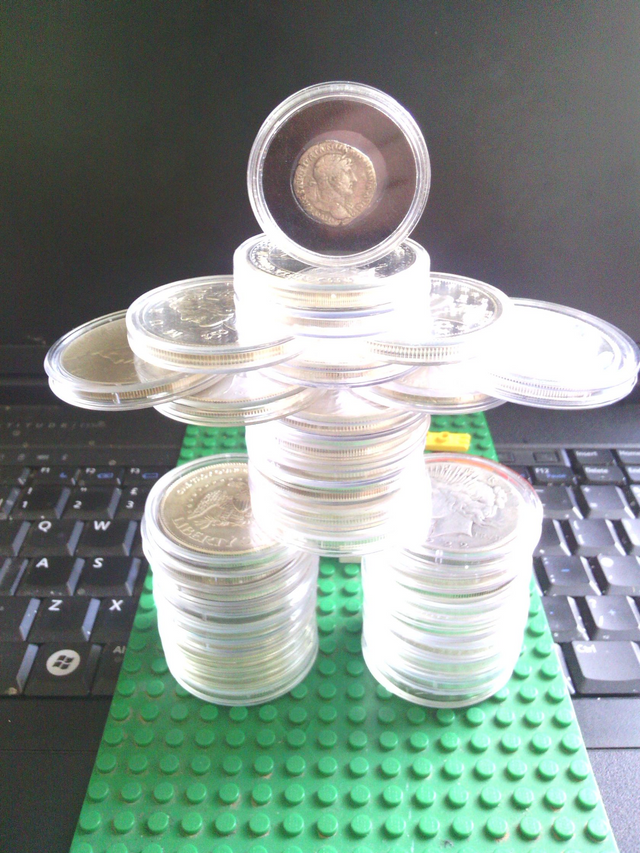 See his post https://steemit.com/steemsilvergold/@owenwat/my-entry-into-the-lets-see-how-well-you-stack-up-silver-contest-tbnfl4sun
Congratulations to all the winners, I had a lot of fun with this contest and realized how long it takes to make things out of silver like this. My mission is to bring awareness to the silver gold community on how important stacking is!! Please leave your comments below on how I can make this contest better, and thank you all so much for participating! 💗