It is always fun to open Splinterlands card and find a gold card!
We've had so much luck finding gold foil cards when the card opening is done with our "Lucky Mene Box".
So.... why not open another Orb pack with a Mene box on hand, right? Nothing to lose doing that!
So let us do it!
---
The first card is a common Armorsmith.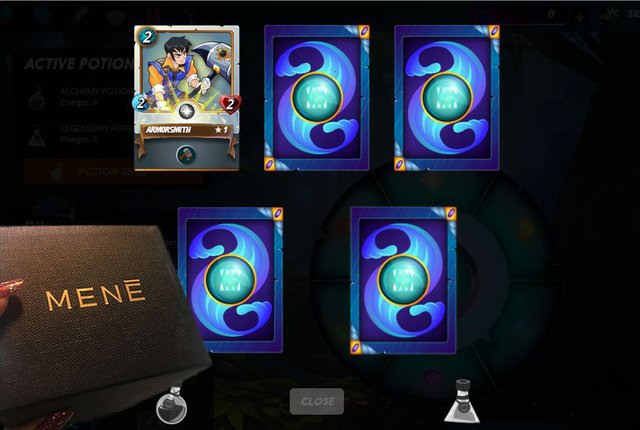 ---
Okay, the seond card is a common Molten Ogre. Nothing unusual here.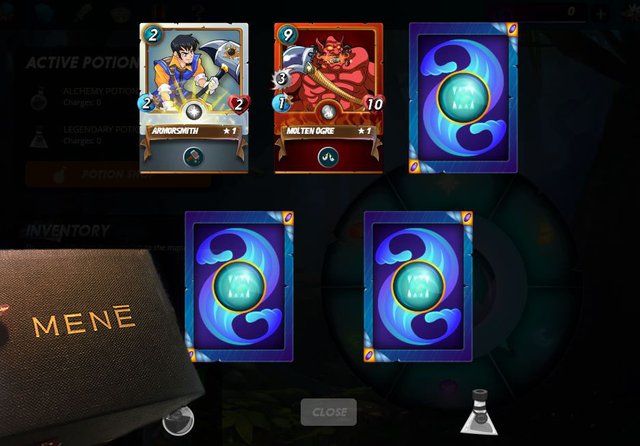 ---
Another common Armorsmith! Two more cards to go.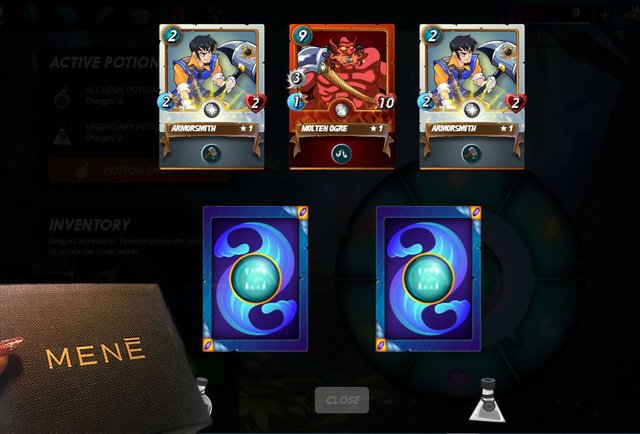 ---
Oh, oh!!!! A second common Molten Ogre... and with only one more card to go!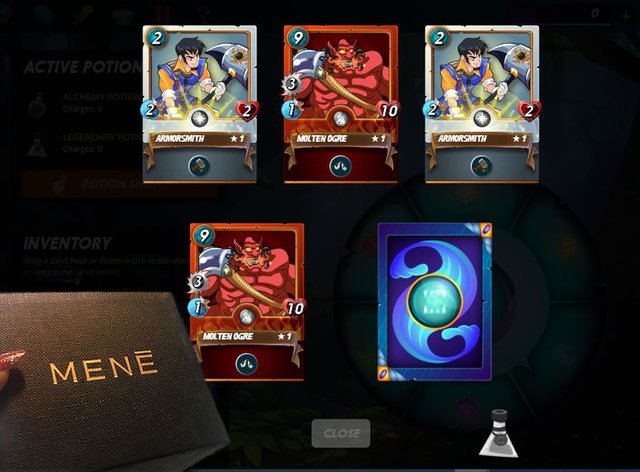 ---
YAY!!!! My lucky Mene Box did not fail me! A GOLD Rare Death Monster: Undead Archer!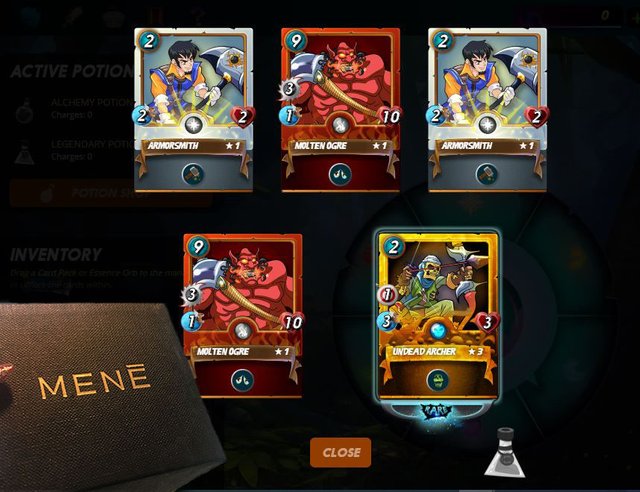 ---
Now... wasn't that so much fun!!! Do you have a lucky Mene box?
♥.•:¨¨:•.♥.•::•.♥.•:¨¨*:•.♥
Thank you for viewing this article. I will see you again soon!

@silversaver888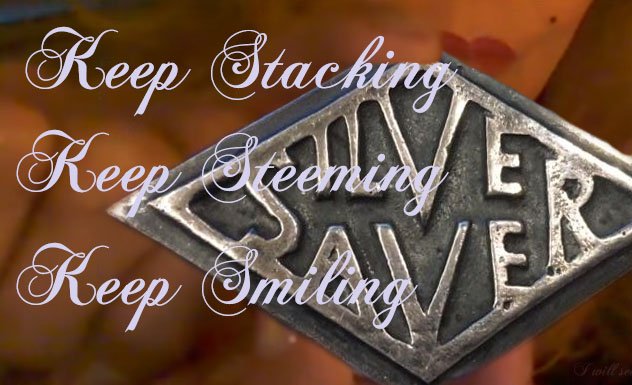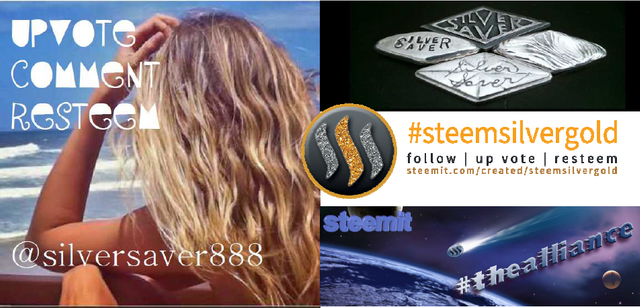 ♥.•:¨¨:•.♥.•::•.♥.•:¨¨*:•.♥
The Silver Saver Channel Bar, ltd. ed.
1 troy ounce, .999 fine silver, hand poured by MK Barz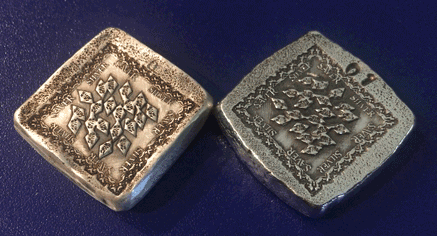 available from MK Barz and Bullion,
click the link here.
Use discount code: SSA10 to get a 10% discount for the Silver Saver Channel Bar. Thanks for your support! Thank you to the
silver savers
of steemit who have added the hand-poured Silver Saver Bar to their collection and stack.
Do you have a Silver Saver Bar? Please let me know if you do the comment section below.
♥.•:¨¨:•.♥.•::•.♥.•:¨¨*:•.♥
---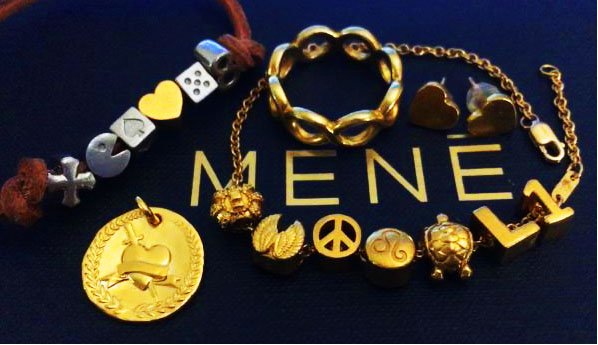 Mene 24K jewelry is a great way to build a gold and platinum stack.
Earn $5 in Mene credit for signing up for Mene with this invite link: https://Mene.com/invite/cK5BKh
---
Happy #MeneMonday!!!
Hugs and Kisses 🤗💕💋!!!!