WINNER FREE SILVER for VALENTINES DAY 2018 - SHOUT OUT to YOUR VALENTINE
A couple of days ago I created a post for FREE SILVER for VALENTINES DAY 2018 - SHOUT OUT to YOUR VALENTINE
https://steemit.com/steemsilvergold/@goldkey/free-silver-for-valentines-day-2018-shout-out-to-your-valentine
I AM AMAZED at the wonderful expressions of LOVE that were included in this give-away challenge.
I was so amazed that I wouldn't dare reply to the Shout-Outs to the Everybody's Valentine's Day Messages.
These were some of the best comments / messages that I have ever seen.
I must say that all of the responders are winners because they have someone to share their love.
Some messages stated that their Valentine is far away, and their love is still strong. Amazing.
So, in this regard, everyone is a winner.
HEADS UP - REMEMBER VALENTINE'S DAY
This is a HEADS UP to all those out there to remind them that Valentine's Day is around the corner. Head out this weekend or next weekend to prepare for the day. Don't wait for the last minute. And have a Happy Valentine's Day.
@kanedizzle08 - WINNER OF FREE SILVER for VALENTINES DAY 2018
The WINNER OF FREE SILVER for VALENTINES DAY 2018 is @kanedizzle08.
Here is the message left by @kanedizzle08
This is an awesome piece. I would love to shout out @kanedizzle85 for being my valentine and my awesome wife. I can't do it without you
@kanedizzle08 - WINNER - PLEASE CONTACT ME TODAY
Please contact me via chat or discord, today! So I can get the bar in the mail by today, Friday, I'll need the address immediately.
Contact information:
https://steemit.chat/home with same ID: goldkey
https://discordapp.com with same ID: goldkey#7748
WINNER TO RECIEVE FREE SILVER for VALENTINES DAY 2018
The random winner selected winner will get a SILVER BAR that says "Happy Valentine's Day" from 1995, minted by Silvertowne. It is actually very nice.
Front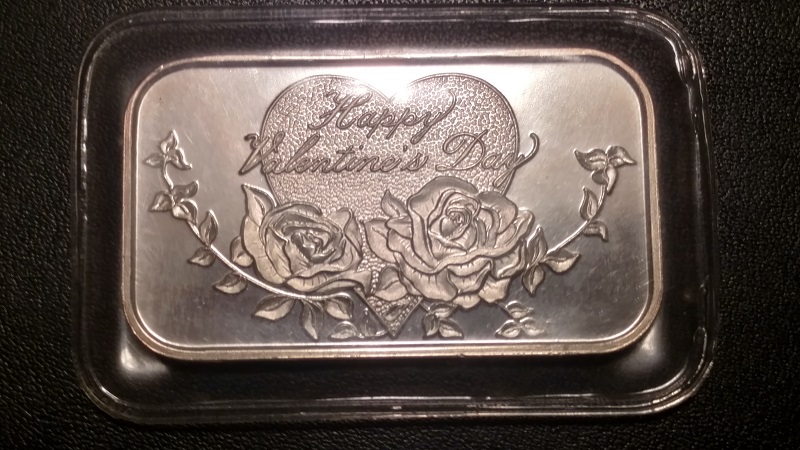 Back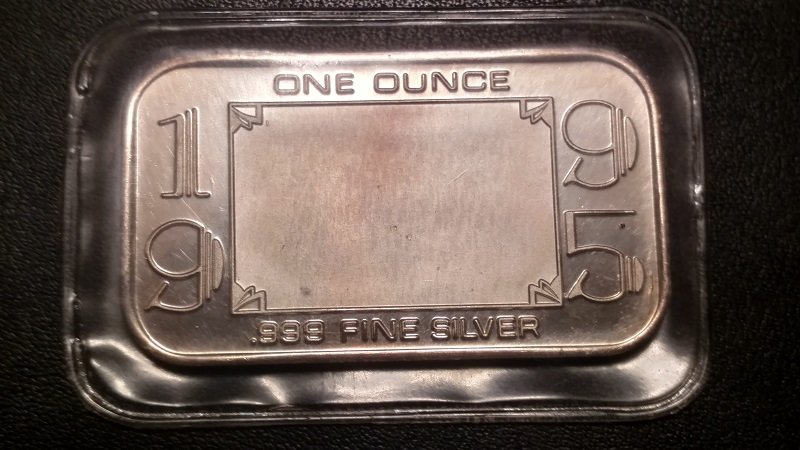 Here's my shout out to my Valentine . . .
HAPPY VALENTINE'S DAY to MY WIFE, Mrs.GoldKey, The Love of My Life,
I have many names for my Valentine - Darlin', Baby, Sweetheart
So, Darlin' Happy Valentine's Day !
[Actually, Mrs.GoldKey isn't on STEEM and I never refer to her this way].
Favorite Replies
HERE ARE SOME OF MY FAVORITE REPLIES - GO TO SEE COMPLETE LIST IN ORIGINAL POST ...
@thewidowmaker
Wifey Pooh. Be my Valentine for the 16th year in a row (except for that one in 2012). Just kidding!
@pv-p
Thanks again for a great giveaway @goldkey!
Shout out to the little linguini who made me and continues making me better everyday.
@melinda010100
Great giveaway! 2nd V Day without my love, so Happy Valentine's Day to my guy in 'heaven' .
@leemlaframboise
Followed and Upvoted!
Cool Idea! 😃
Shoutout to my Valentine @medic8553
The love of my life, my best friend!
I am soooo happy he is the one I get to spend the rest of my life's journey with. 💕
With him by my side doing what we love to do, together we can accomplish anything! 💕 💕
I love you beyond words @medic8553 💋 💋
@kevinkarron
Happy Valentine's day to my other half even though we're not together we both look up at the night sky and when times right we will part the seas and be together
@stackinag47
Very generous of you! I would like to wish the queen of cunnilingus. Thanks to Mrs. Stackin I've never had a boring car ride!👍🏼🍺🥓
@toxicskunky
To my Valentine, this will be our first valentines together and I am happy that we made it this far. We had tons ups and downs, arguments and laughs. I am happy that we made it this far and I hope to get to a year plus many many more. You frustrate me and make me mad at times, but I know I do the same thing to you; mostly you make me laugh and feel happy. I want you to be the one I settle down with. I love you my love, matthewpage.
Your valentine ,
toxicskunky
@skeptic
Happy Valentines To the apple of my eye, the cream to my coffee!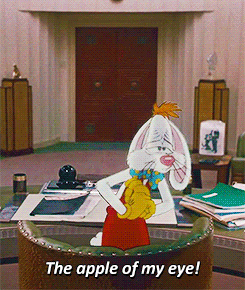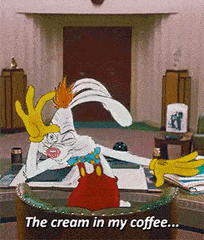 SPREAD THE LOVE
Happy Valentine's Day from @goldkey
.