I got this gold few weeks ago, but now I have time to make post about it :)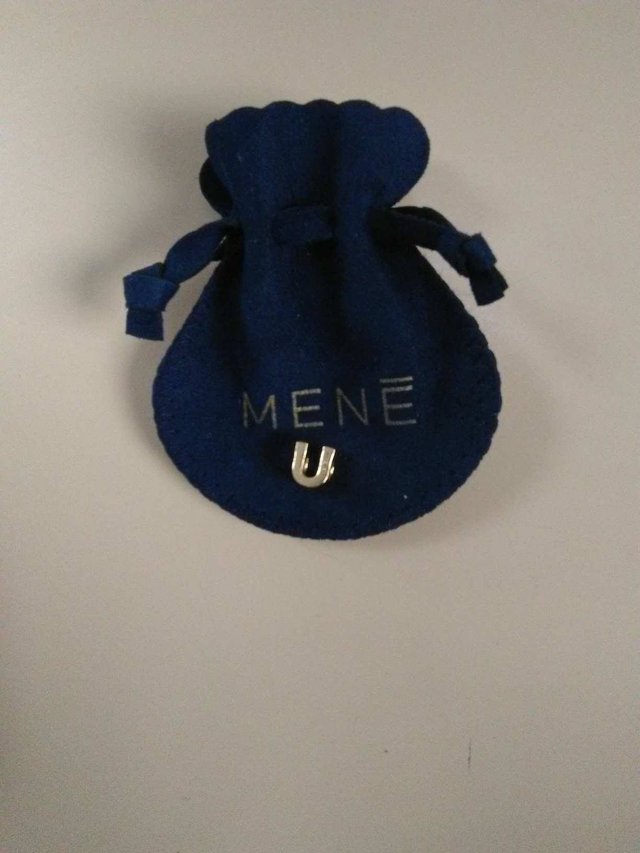 I got enough referrals for $100 Mene bonus + $25 Black Friday bonus. This great U charm was $125.82, so I paid remaining $0.82 with STEEM (using PayPal). Because shipping is $75 to Slovenia, @grow-pro helped me with shipping, so it costs me only $14! Thank you @grow-pro!!!!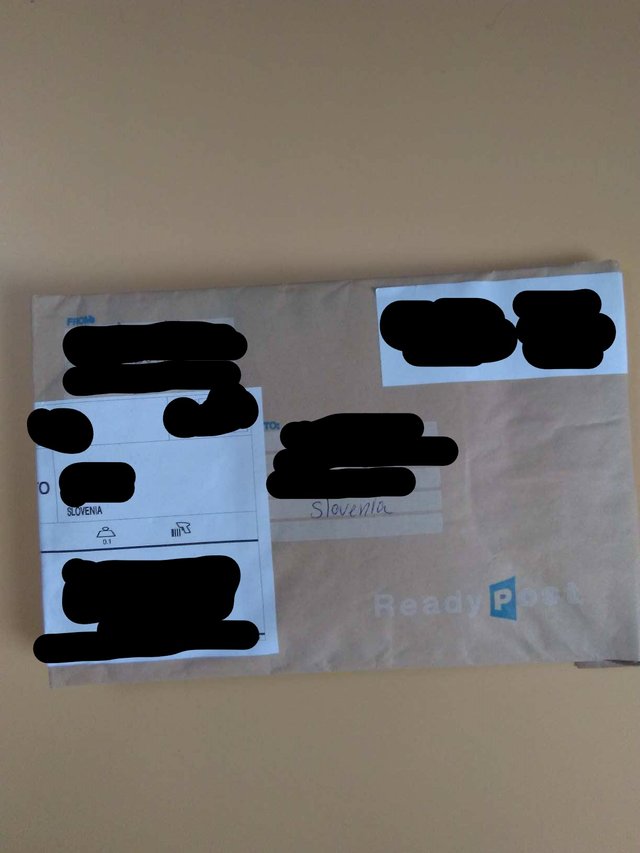 Gold comes in nice box, but to reduce shipping costs, @grow-pro sent me only envelope that is also very nice.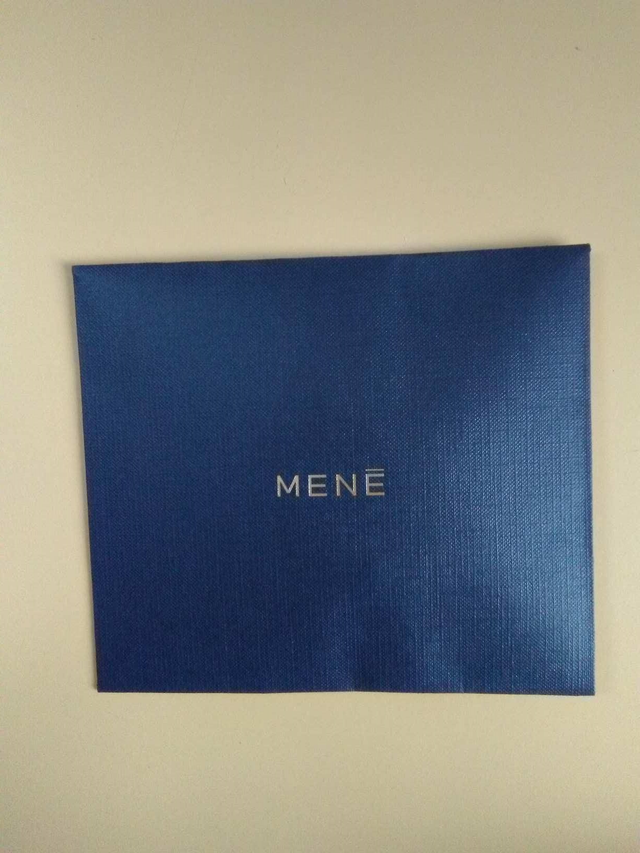 When I opened it, there was Mene's Certificate of Authenticity and small black bag. And inside was 2.35 g of pure 24 karat (999/1000) gold!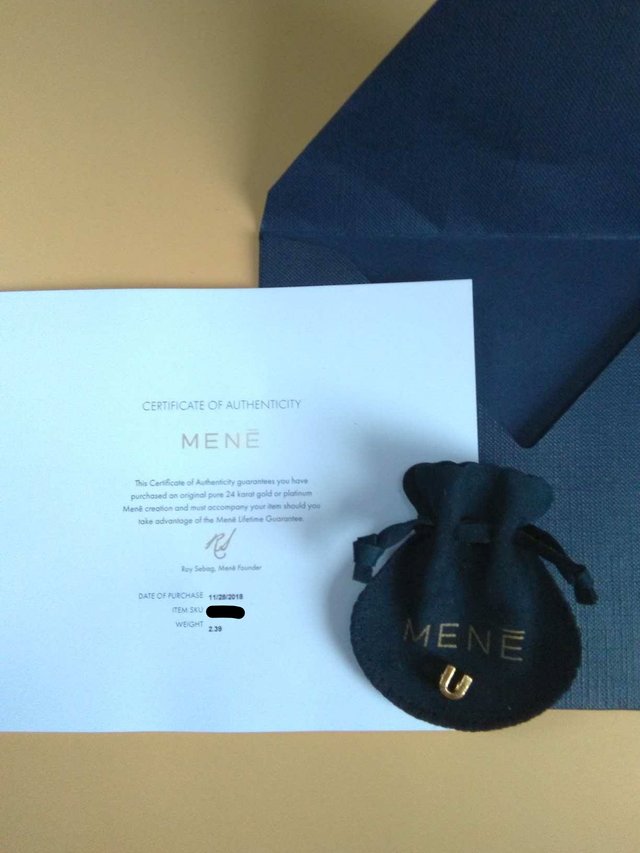 And here is gold charm!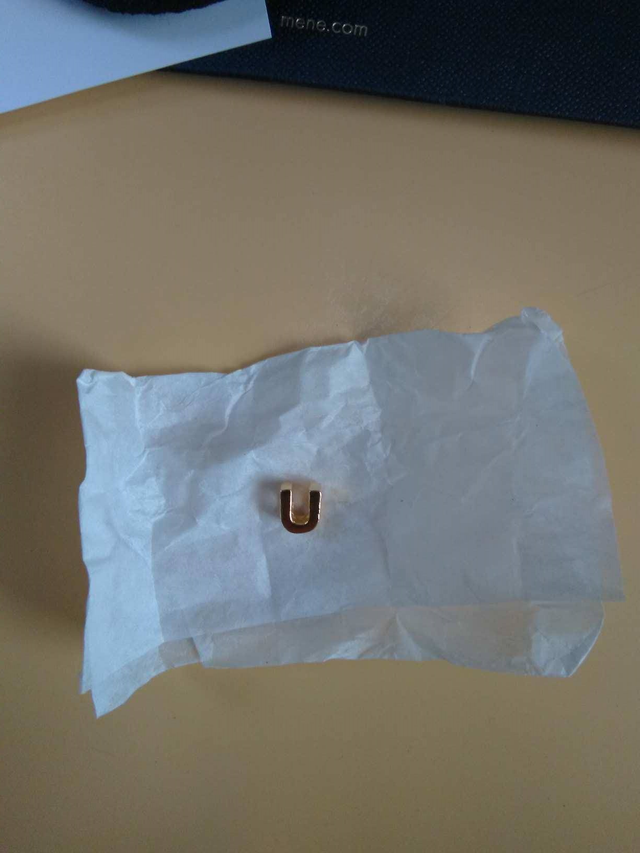 I'm sorry for bad quality of photos, I made them with my smart phone.
You will get $5 FREE Mene credits!
If you want to buy some Mene gold, you can buy $100 in Mene credits from me for only 250 STEEM! Contact me:
Discord: fbslo [Witness]#8470
Steem.chat: fbslo
---

(Click on the button)

(Go to https://steemit.com/~witnesses and type fbslo at the bottom of the page)
---
Please read my Witness Thread and support me by voting @fbslo for witness.
SteemConnect link: https://steemconnect.com/sign/account-witness-vote?witness=fbslo&approve=1
---
https://steemit.com/gold/@fbslo/mene-24-karat-gold-and-platinum-investment-jewelry-tm-usd5-free-mene-credit-and-upvotes