When I first got interested in stacking precious metals I really didn't know where to start. It is always tempting to just dive in and start buying stuff as any new hobby is always exciting. There is a certain thrill that you get when you make your first Gold or Silver purchase, but it really does pay to be patient and do your research before you open up your wallet.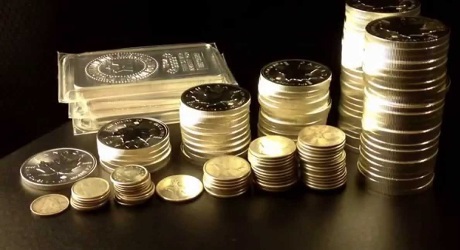 Source
I've had some really good feedback regarding my renewed focus on precious metals so I'm going to write a few articles over the coming days which will be targeted at new stackers. If you're one of those Steemians who's a little bit interested in stacking but don't know where to start, I'd like to help get you going and show you the ropes with a few of the basics.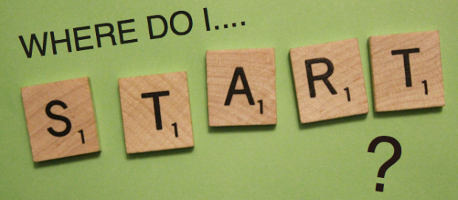 Source
One of the first things to learn about is the wealth of options you can choose from. I'm not even going to go into specifics of individual products, in this post I am going to just talk about the categories you need to be aware of and consider. It is important that when you have a product in front of you that you know what it actually IS so you can make an informed purchase. Never ever let the salesperson at the Bullion Shop talk you into a purchase.
So here is an overview of the different categories as I see them :-
1. Poured Bars

Source 1
2
These things can look a bit ugly but they aren't intended to be easy on the eye. What you are buying with a Poured Bar is pure metal and the price should be pretty close to the spot price. There are some "Vintage Bars" that are older and rarer so they might attract a premium. Some backyard refined bars can also be attractive but they may not have a verified purity so look for the recognisable stamp.
---
2. Minted Bars

Source 1
2
3
These are bars with a properly minted finish so they look a lot nicer and may even have some designs on them that could make them collectable and be worth some premium above the spot price. These bars do tend to stack nicely and efficiently if storage space is an issue.
---
3. Generic Rounds

Source 1
2
3
A Round looks and feels like a Coin except it does not have a nominal fiat currency value attributed to it by a government. The Generic part is referring to the fact that it is a common design that does not change. Generic Rounds are usually cheaper than any minted Coin.
---
4. Generic Coins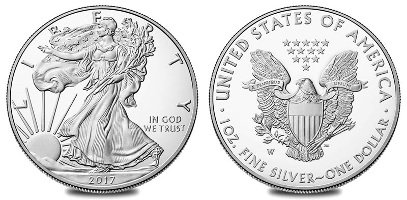 Source
These are typically common Bullion Coins that are the most recognisable around the world because of the Generic designs that do not change. As Coins they will have a nominal fiat currency value attributed by the local government where the coin is minted. Theoretically even if the price of Gold or Silver went to zero, these Coins could be redeemed at "Face Value" as they are considered legal tender.
IMPORTANT NOTE - All Coins can have different classification indicating a standard or higher quality finish that can attract extra premium. They could be (in order of quality) Bullion, Specimen, Proof and/or High Relief. More about this later.
---
5. Semi-Numismatic Coins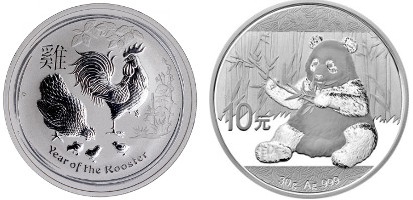 Source 1
2
These are typically the same as Generic Coins and are usually just Bullion or Specimen grade, but they can have a design that changes every year. They can be collectible and thus attract a higher premium, especially for older coins that may be harder to find if you're trying to complete a set. They often have a limited mintage each year which can effectively limit supply and create scarcity.
---
6. Numismatic Coins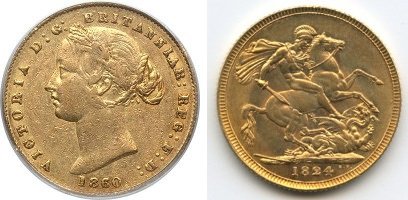 Source 1
2
A Numismatic Coin is one that is typically valued according to its rarity and/or quality rather than the value of the precious metal contained in the coin. Old Copper pennies can attract massive premium but they belong more in the collectors realm than the stackers realm, however you will see some old Gold and Silver Coins that fit this category. There are also Gilded, Coloured and Proof/High Relief Coins that I also put in this category so it is important to be aware of the potential numismatic premium that might be attached to a Coin and this is where sales people typically push uninformed buyers because assessing the numismatic value of a Coin is very difficult for the inexperienced.
---
7. Junk / Scrap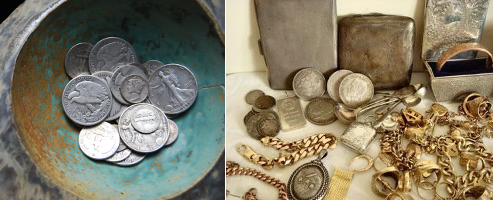 Source 1
2
Despite the name, Junk or Scrap Gold/Silver is not something to put in the trash. It is a term used to typically describe non-pure metal coins, jewellery or even electronic parts which do still contain some precious metals. Junk / Scrap usually trades at a lower price than the spot price due to the expected expense of having to extract or refine the precious metal contained within. This price is often referred to as the "Melt Price". That said, many stackers do like to stack Junk or Scrap and it's a good category for bargain hunters, scavengers and/or backyard refiners.
---
8. Jewellery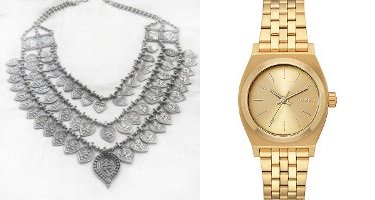 Source 1
2
Like Numismatic Coins you can expect to pay a heavy premium for Gold or Silver jewellery which represents the jewellers time to craft the precious metal into something attractive. It is important to know the purity of the jewellery. For Gold : 24 Karat is 99.99% pure, 22 Karat is 91.67% and 18 Karat is 75%. For Silver : "Fine Silver" is 99.9% pure, "Sterling Silver" is 92.5% pure. Jewellery is a good choice if you want Utility because you can wear it, but on the secondary market you might only get "Melt Price" especially for the jewellery which is less than 99.9% pure.
---
So, there are your main choices for your stacking purchases. It can be a lot to consider and there is a bit of a learning curve, but it's not too daunting if you just learn a little bit at a time and pick a category or two to focus on. Tomorrow I'll be making a post to help you figure out what sort of stacker you might be. So if you're new to stacking that might help you decide what to buy, so sleep on this post and stay tuned.

Source
As for the die-hard stackers out there, what category do you prefer? I myself like Semi-Numismatics and Generic Rounds, but I have a few Minted Bars, Generic Coins and the odd Numismatic piece too. I'd be interested to hear what other members of #steemsilvergold prefer.
---


Images and Credits
https://www.youtube.com
http://www.guidetoearnmoney.com
https://www.store.firstmajestic.com
https://www.apmex.com
https://sdbullion.com
https://www.jmbullion.com
http://www.perthbullion.com
https://www.goldeneaglecoin.com
https://silvergoldbull.com
https://texasbullion.com
http://www.silvercoinstoday.com
https://www.vcoins.com
http://www.coinvault.com
https://www.wealthdaily.com
http://www.ezpics.com
https://www.silberuh.com