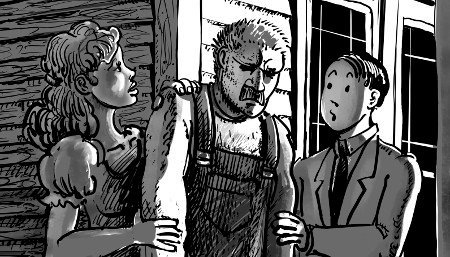 Yesterday I made an illustration for the Adsactly shortstory competition, but there were rules that I hadn't checked. When you win the competition you will have to wait for two turn before you can participate again... So now you will instead have to see the illustration here and then you can go read the story, written by three different authors here:
ADSactly Contest - SteemShort #7 - Post 4: Request for an Illustration and the Title of the Story
To all the pictorial artists out there: go make a proposal, the prize is always good and the story is quite stylish this time. It has that cynical old pulp fiction feel. But hurry you only have a day or two (remember to read the rules :)
Here is my illustration.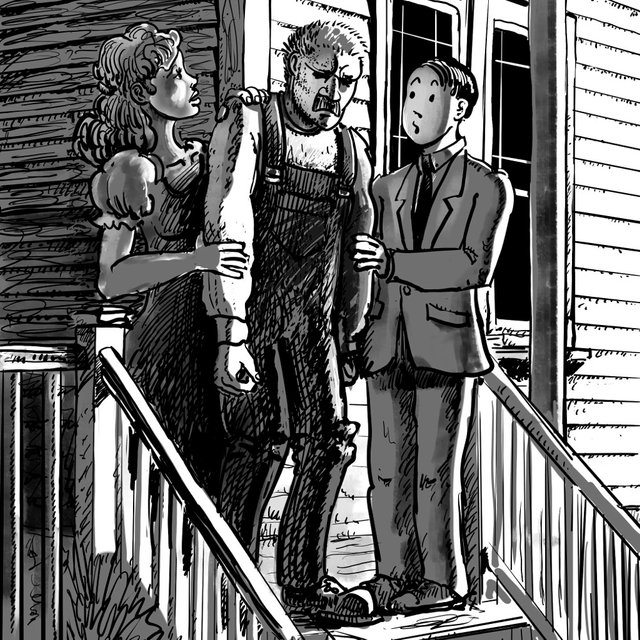 "When Magnus came out to the porch in black overalls with dishevelled grey hair, all their doubts were cleared."