UPDATE: The author for the first part of SteemShort #4 has been chosen (2018-Feb-21)
There were 18 valid summaries submitted to the jury.
And the jury chose the summary submitted by @catalincernat (Cătălin Cernat) from Romania.
Here is the summary:
Nicky was looking down at the dotted landscape from the busy crossroads between West 4th street and West 12th. Colourful umbrellas floating around aimlessly. Yellow cabs honking at pedestrians and street lights flickering under the heavy rain. A stray sun ray pierced the heavy clouds, making its providential approach onto a nearby park bench where a beggar was sleeping under some rags, making it look like he was chosen for something. Nicky always loved to let herself prey to these diurnal reveries, where she tried to make some sense out of this broken world by replacing it with funny anecdotes. The air in the room was smelly. Sweaty. She was there for fifteen straight hours. Richard, her client, was sitting in a not so formal posture on a chair in the corner of the room. Are we done..? I am starving. Nicky smirked. Done? In four hours he have the first hearing. You are charged with murder, Richard. Murder! Richard mumbled something in an anemic try to reply. What's that? Nicky asked in a patronal way. We've been over this for the last God knows how many hours, Nicky! I love her...I loved her… Richard started to sob.

SteemShort #4 - Post 1: Request for First Part of the Story
SteemShort are short stories written collaboratively by three differents authors and illustrated by an artist/photographer.
The process to create a SteemShort is described in this post. The rules to select the authors and illustrators have been modified in this post
This is the request for the first part of the fourth SteemShort.
---
The theme of this SteemShort is the following:
The main character is Nicky, a young lawyer in New York City, that works for legal aid.
---
Authors that want to write this first part should send 0.001 STEEM or SBD to the @steemshorts account, with their proposed summary in a memo starting with the character '#'.
This summary must be in 100 to 200 words. Any proposed summary that is shorter than 100 words or longer than 200 words will not be considered.
It is important that the memo starts with the character '#': that makes this memo readable only by the author and the @steemshorts account.
Example of the beginning of a valid memo:
# It was a dark and stormy night ...
There can be only one proposed summary per author. The proposed summaries must be received in less than 3 days after thist post.
After sending their summary, authors should tell in a comment that they have sent their summary, so that they can received confirmation that their summary is valid.
After 3 days, all the valid summaries will be communicated anonymously to the 3 members of the SteemShorts jury, and they will decide which author has been chosen.
The chosen author will then be instructed how to submit their full constribution. The full contribution need to be between 500 and 1,500 words.
Once the full contribution of the chosen author will be received, another post with this full contribution will request proposals for the second part of the story.
All authors need to agree for a "Creative Commons Attribution-Share Alike" (https://creativecommons.org/licenses/by-sa/4.0/legalcode).
No title for the short story should be suggested. When the full text of the full story will be known, the three different authors will propose a title.
So, writers, send your summary proposals with 0.001 STEEM or SBD to the @steemshorts account.
ADsactly Steemshorts is authored and managed by : @vcelier
Click on the coin to join our Discord Chat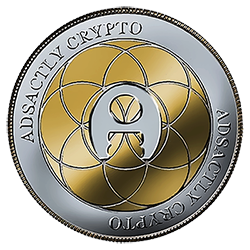 ---
Vote @adsactly-witness for Steem witness!
Witness proposal is here: https://steemit.com/witness-category/@adsactly-witness/adsactly-steemit-witness-proposal
First open: https://steemit.com/~witnesses
In the bottom of the page type: adsactly-witness and press vote.



Use small letters and no "@" sign. Or, click here to vote directly!
Thank you!

---