This is another ultimate challenge by @dobartim the brain behind the steem schools and as a member of the steem schools on discord, I have no regrets.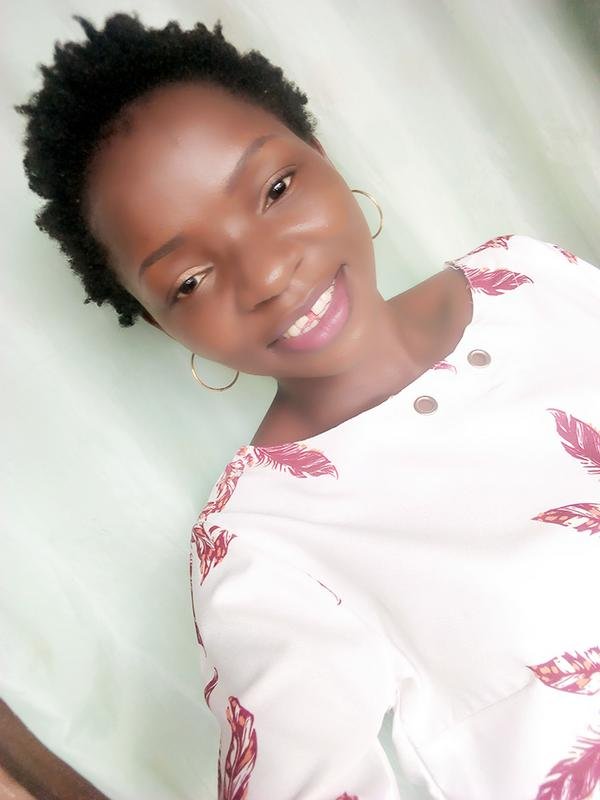 I want to take this time out to say thank you to @dobartim for the just concluded steemitultimatechallenge though am still waiting for the finals. Thank you sir, you did put a smile on many faces.
I'll be sharing once again about how steemit has changed my life, this time not only with my followers and friends here on steemit but also to the whole world, as I'll share this post in my social media(facebook, instagram, twitter,linkedin etc). This is to show evidence to my friends who refused joining the platform how it has positively influenced my life, how it has given me respect in the society and given me the chances to meet and communicate with people i never thought i would have been able to.
Life communication
I would always tell my friends that Steemit is that help i have been in search of for years.
There's a lot of differences between my life then and now.
I have gotten lots of opportunities that has improved my life, one being an improvement in my travel experience.
Though i love traveling, going site seeing and participating in adventures, it has always been within my local community. But since i started my journey on steemit, I have travelled outside of my local community. I have had the opportunity to witness the world outside my local community though for the main time still within my country. I have been able to connect with different people whom I wouldn't have had the chance to met through steem sponsored trips.
The major steem sponsored trip was my school trip to Abuja(Federal Government territory). It is a trip i can't forget in a hurry because it added a lot to my life and academic development process. I wouldn't have been on that trip but not for the steem blockchain, that trip was 100% SBD sponsored.
I usually have the feeling of independence whenever i am able to take care of my needs without having to ask my parents. I feel more excited when i can give solutions to their problems too.
I have met new people with the help of steem blockchain. With the help of @officialfuzzy, @tojukaka and @samstikkz I have been able to know more about the EOS blockchain.
As a member of the bitshares community channel on discord, I have learnt how to use my bitshares assets( whaleshares, beyoundbitcoin, hairshares, etc) to boost my posts here on steemit. I discovered that apart from using steembottrackers I can use some assets to get a boost on my post.
As a member of the steem schools community, I have learnt from @dobartim that communicating through commenting on other steemians posts is one way to earn without investing .
I learnt a little about poetry from @d-pend through his on going 100 days poetry challenge though i wasn't able to follow up because of work.
I get my daily life inspiration and motivation from @humanearl who also particularly talks about the art of reciprocity.
Because of steemit, i have been been in a live talk with Larry Sanger, a critic of the online encyclopedia he helped found some times ago. here is a post i made about the live talk. He is one of the important personality i have met via the steem blockchain.
With several rejection before approval of my utopian visibility posts, I have learnt patience.
I also learnt about being formal in post presentation.
Financial communication
There's nothing as sweet as having financial freedom and nothing as burdensome as being indebted to someone
I am beginning to experience some level if financial freedom. The most important is being able to assist my mother. Being able to give her the financial support when she needs it, and always telling her it's from steemit.
In all these, my local parish hasn't been left behind, I have been able to contribute financially to the growth of my local church.
business communication
I made a new friend @Ifioklee who has interest for poultry and wants to invest in my poultry business. It was a great day for me when he told me he had been wanting to venture into poultry(broilers) but had no idea on how to and no space in his compound for it. It gave me joy that i found someone who had the same business interest and was ready to invest.
I have been able to enlarge my poultry business and plan on developing my hobby which is sewing with the help of a thrift group formed by my steemit local community.


Due to being a steemian, I have learnt more about cyptocurrencies than i would have done without the steem blockchain. @enolife a good steemian from my local community @steemit-uyo has given me more insights on airdrops and how to claim them. He went on to setting up a different group chat on whatzap specifically for airdrops.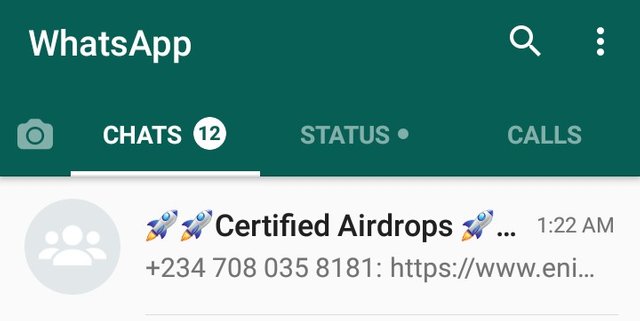 And with this airdrops I get to know more about other useful cryptocurrencies that are just launched in the crypto market.
With my plans of taking up cryptocurrency trading after school, airdrops has given me a level if insight.
Of recent i experienced a great amount of loss in my poultry farm, my birds got more sick even after some medical attention. I decided to take a pause and fumigate my poultry farm. But during this period i will be taking up fully with my hobby being fashion designing. here is a post i made about it.
Educationally communication
with the help of steemit, I am an undergraduate with a difference*
i travel to school conferences outside my state
here is a post about the conference.
As an SPE(society of petroleum engineers) member, and the financial secretary/treasurer for my local council, I have been able to motivate and lead the department to success by a promise of 5 SBD each to a set of 5 students that lead the department to win read more here
I feel like an living up to my dreams, I feel inspired when ever i look back and discover my life is getting better daily. I have learnt to believe in myself.
create a positive change to the world around you, to the people who beg to survive and build a better future for the unborn. This is the most important success one can achieve, being there when needed.
I'll be interested in reading your success story. Below is the link to the contest .
https://steemit.com/steemschools/@dobartim/steem-schools-ultimate-challenge-2300-sbd-prize-make-best-steemit-story-of-your-way-of-success
join the steem school
https://discord.gg/pqWrzBn