Utopian, the platform created for rewarding contributions to Open Source projects, now help curators communities like STEEMREPO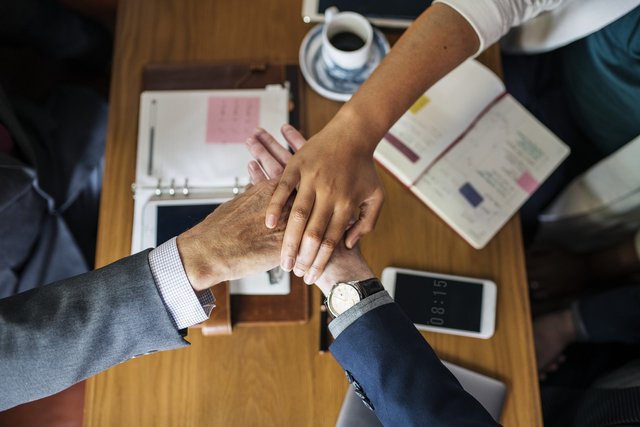 UTOPIAN and STEEMREPO
For different time we were waiting for the support by "WHALES" and finally we got @utopian-io support to help us on our curation intent.

UTOPIAN


Utopian website source
Utopian is a platform created by @elear for rewarding contributions to Open Source projects.
Not only projects releated to steem blockchain, Utopian support the entire world of projects hosted on Github.com.
If you wanna read more about "how to write" your contribution, go directly on the utopian website and read the RULES.

STEEM REPO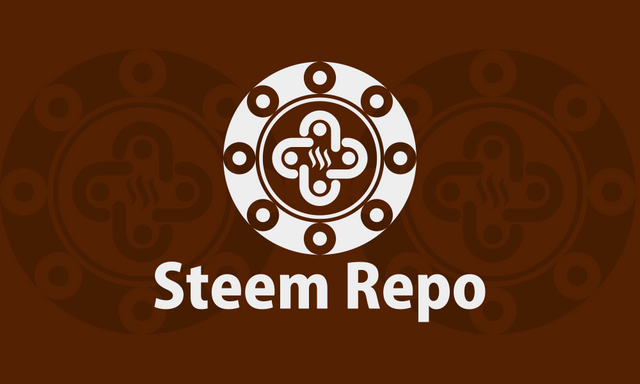 At STEEM REPO we believe the most important activity on which the steem blockchain is based is writing. We are a Guild Of Professional People ready to Rewarding Undervalued Content Creators with our curation service.
With an automatic system and the help of curators we take care of hundreds weekly posts created by users.
but STEEM REPO is something more.....
We not only curate good quality posts, we preserve this works into a repository website called:
Have you ever tried to find a good quality post older then a week?
Have you ever tried to find a good quality post written by someone and you don't remeber where to find it?
This is why we created steem repo, to preserve the best good quality posts written by steem users.

UTOPIAN meets STEEMREPO
All our curators are at the same time @steemrepo delegators and we started with a delegation system to permit earning on curated posts. At the moment i'm writing @steemrepo account have around 1700SP. As you can imagine it is not enough to help people on their good quality works and this is why we asked Whales help to support us on this mission.
It was fantastic when I received the news that utopian was moving into that direction.
I have to say thanks to @zoneboy because he spoke me on discord about the new utopian project:
Utopian.io is Giving You More: Innovation Trail & Higher Maximum Rewards
As you can read in this article Utopian decided to help Curation communities like @steemstem and @steemmakers
Why not to try to explain what is Steem Repo asking Utopian support?
After we applied the Ticketing Request https://utopianio.zendesk.com/hc/en-us we received an email saying us that our project would be evaluated for approval.
Finally we can say that our project has been approved and Utopian will give us support for the following categories:
Science
Technology
Innovation
What type of Support they will give us?
Utopian will follow @steemrepo account with 3% modulated according to our percentage.
It means they will give us 3% if @steemrepo account will upvote on that 3 tags at 100%.
At the moment i'm writing an upvote by @utopian-io with 3% is around 18$ (it depens on steem-sbd market).

UTOPIAN towards the Artificial Intelligence


source on @utopian-io profile page
To control our tags Utopian will use an AI system created by IBM, so they can be sure that the proposed contents are exactly part of the 3 tags explained before. The IBM AI is like perfect and his mistake is about 4%

What should we do to receive Utopian support?
1- Curate ONLY good quality posts
2- Curate ONLY Science, Technology, Innovation tags
3- Make a System to diversify the quality of the work
4- prevent any abuse by the system
5- prevent curators help friends

how does the system technically work?
i created 4 new Sections on STEEM REPO Discord Server, dedicated to the Utopian support and called:
Utopian-25
Utopian-50
Utopian-75
Utopian-100
As you can imagine each one of them is releated to an upvote percentage of SteemRepo/Utopian:
| CHANNEL NAME | STEEMREPO % | UTOPIAN % |
| --- | --- | --- |
| Utopian-25 | 25% | 0,75% |
| Utopian-50 | 50% | 1,5% |
| Utopian-75 | 75% | 2,25% |
| Utopian-100 | 100% | 3% |
We will continue to preserve the old system with channels "Science" and "Technology" where users will take an upvote at 20% by @steemrepo. All other channels remain exactly as they are and the process used by Curators it's the same as before.

maximum transparency for everyone
Everyone can control UTOPIAN Channels and report abuse if they find one.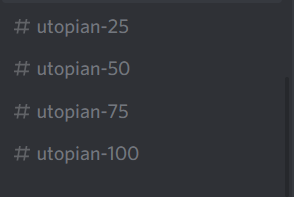 We consider abuse:
If Curators use always the 100% upvote system
If Curators don't make users diversity
If Curators upvote not undervalued posts
If Curators help friends
If Curators don't wait 20 minutes from the publication
If Curators hide what they have done

What benefits will the curators have from all this?
All our curators will take a 50% upvote by @steemrepo on all their posts. It means if they write posts about Science, Technology or innovation they will receive a 50% upvote by @steemrepo and 1,5% by @utopian-io

What should users observe?
We don't like to force people but we make a strong suggestion to:

Help and Support
if your post was chosen and inserted in the utopian channels but you have not received the correct upvote by the Utopian account, please report it to our curators and we will comunicate it to correct people on the Utopian system for making a control.
STEEM REPO Project is a Service brought to you by @yanosh01. Do not forget to support him as Witness clicking HERE