Utopian.io is Giving You More: Innovation Trail & Higher Maximum Rewards
Our goal has always been and will be to empower innovation on the Steem blockchain, with a focus on Open Source projects and initiatives. Today, we are announcing the Utopian.io Innovation Trail aimed to help grow initiatives promoting technological innovation, scientific progress and Open Source. In addition, we are raising the maximal caps on contribution rewards to give even higher rewards to your top quality contributions.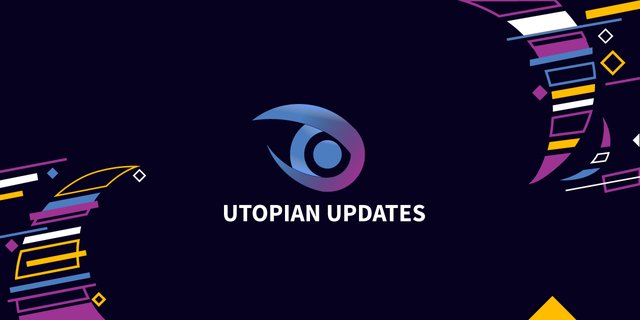 Utopian.io Innovation Trail
The Steem blockchain is full of valuable and interesting content related to science, technology and open source development. Numerous curation initiatives and community accounts are using their power to reward such posts and their authors, incentivizing them to create more of such content. To support and empower these initiatives, we've decided to have the @utopian-io account trail the votes of a few select accounts.
Currently, @utopian-io will be trailing @steemstem at a relative vote of 15% and @steemmakers at a relative vote of 5%.
Accounts and initiatives focused on curation of relevant content are welcome to get in touch with us. Please create a ticket in our ticketing system titled "Innovation Trail Application" and we will contact you or Contact us on Discord.
Maximum Vote Caps Raised
Exceptional quality merits exceptional rewards. This is why we have decided to raise the maximum voting cap (and thus the reward) at varying percentages per category. We hope that by raising the maximal reward possible we will see more impactful and valuable contributions submitted to Utopian.io.
As Utopian.io grows and evolves, along with the changing values of STEEM currencies, we will continue adjusting our reward distribution workflows and percentages, to continue providing incentives to our community of Open Source contributors.
First Time Contributing in Utopian?
Learn how to contribute on our website
Utopian Witness