Welcome! to SteemQuest an RPG based game
SteemQuest is an ongoing and growing RPG world here on Steem. New Players are always welcome. Players can come and go as they desire, just let us know when you are leaving (say you are taking an IRL 2 week vacation) we will make sure your character is somewhere safe until you return (or Thunk may just cover you with leaves on the side of the road).
Our current party is:
I will be posting a new turn every 48 hours during role playing rules to give players time to interact.
To help speed up Quests during Questing rules I will post when everyone is done with their actions. Sometimes this is less than 48 hours.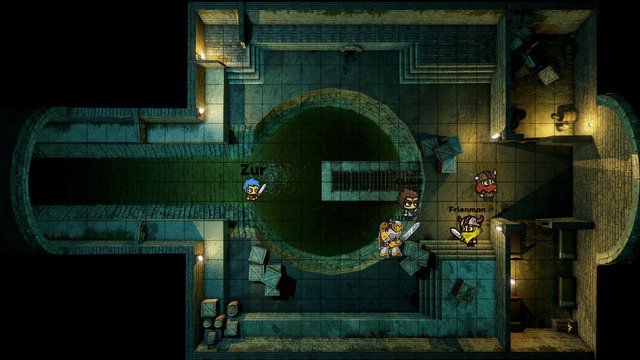 As you realize the conversation is going downhill. You see the man in the hat throw something on the ground. Suddenly you are blinded by light and smoke.
When it clears the men are gone.
The party is alone in the sewer. Zur doesn't smell very well.