Bienvenidos a Recompensando Artistas #10. | Welcome to Supporting Artists #10.
---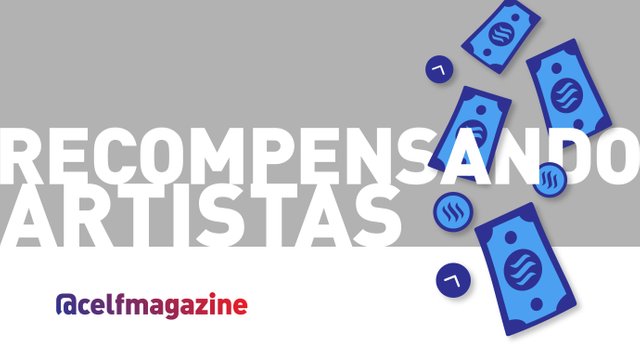 ---
¡Volvemos! No queriamos dejar de premiar los increíbles post que hemos estado curando, han sido semanas muy ocupadas donde el equipo había estado poniendo todas sus energías en clasificar en el Summer Camp de @sndbox y ¡lo hemos logrado! CELF estará trabajando con el equipo de SNDBOX en función del crecimiento de la comunidad Artística dentro de la blockchain Steem, así que volvemos con todo para premiar a los artistas que han cumplido con altos parámetros estéticos dentro de sus trabajos creativos más elaborados y exigentes.
Por ahora, debido a circunstancias relacionadas al financiamiento del proyecto, no otorgaremos premios en SBD o STEEM a los ganadores hasta nuevo aviso. Nuestra manera de incentivar mediante ésta iniciativa será la siguiente:
Curaduría: Una pequeña reseña de los artículos ganadores.
We're coming back! We didn't want to stop rewarding the incredible post we've been curing, it's been a busy few weeks where the team had been putting all their energy into qualifying for the SNDBOX Summer Camp and we've made it! @sndbox will be supporting CELF according to the growth of the artistic community within the blockchain Steem, so we are back with everything to reward artists who have met high aesthetic standards within their most elaborate and demanding creative work.
At this time, due to circumstances related to project funding, we will not award prizes in SBD or STEEM to the winners until further notice. Our way of encouraging through this initiative will be as follows:
Curatorship: A short review of the winning articles.
---
Primer lugar | First Place
---
Artista: @segapema
---

---
Post: Revelando secretos sobre Fotografía de Danza.
---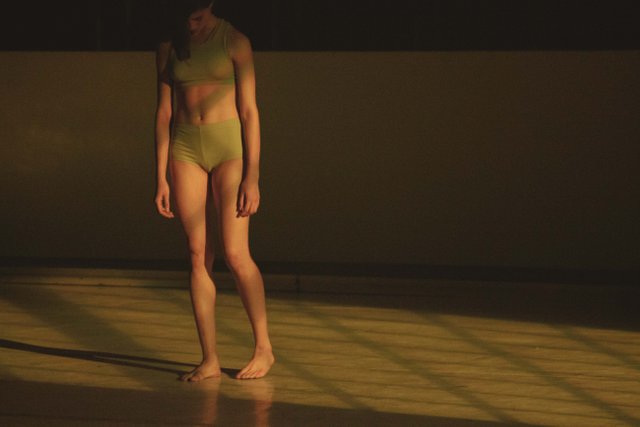 ---
Nunca deja de sorprendernos la capacidad que tienen los nuevos usuarios en Steemit para impresionar con su talento. Hoy con el primer lugar presentamos a Sergio Pérez un nuevo fotógrafo dentro de la plataforma que demuestra que la curiosidad es el principal combustible de todo artista. Sergio no sólo fotografía bailarines, él logra captar la danza representada en el cuerpo, de una manera en la que no sólo muestra el recorrido del artista en el escenario, sino su propio recorrido como fotógrafo. En este post Sergio revela secretos sobre cómo fotografiar la danza, sí, pero también presenta un íntimo relato del nacimiento de sus obsesiones e inquietudes en el mundo fotográfico, demuestra que es un lenguaje muy cercano al movimiento humano y que le permite conseguir esa búsqueda por la sensibilidad, por algo mucho más grande que sólo el hecho fotográfico; aquello indescriptible que nos mantiene creando.
"El cuerpo como fin fotográfico", es lo que nos ha mostrado hasta los momentos @segapema, con apenas 21 días en Steemit y con gran éxito es demostración de que este es el nuevo lugar para que los artistas puedan expresarse y crear.
It never ceases to amaze us the ability of new users in Steemit to impress us with their talent. Today with the first place we present Sergio Pérez a new photographer on the platform that shows that curiosity is the main fuel of every artist. Sergio photographs dancers but also he manages to capture the dance represented in the body, in a way that not only shows the artist's journey on stage but his own journey as a photographer. In this post Sergio reveals secrets about how to photograph dance, yes, but also presents an intimate account of the birth of his obsessions and concerns in the photographic world, proves that it is a language very close to the human movement and that allows him to achieve that search by sensitivity, for something much bigger than just the photographic fact; that indescribable that keeps us creating.
"The body as a photographic end", is what has shown us up to the moment @segapema, with just 21 days in Steemit and with great success it is a demonstration that this is the new place for artists to express themselves and create.
---
Segundo lugar
---
Artista: @Mijares
---

---
Post: 2018: Odisea hacia Mérida.
---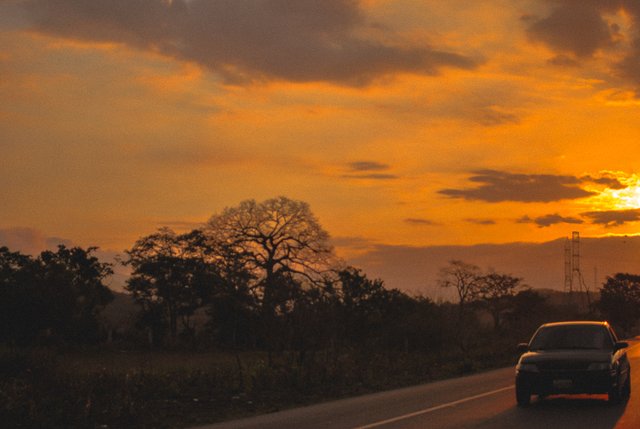 ---
Christian Mijares nos tiene acostumbrados a un excelente trabajo fotográfico dentro de su perfil y en esta oportunidad nos lleva por un recorrido donde si bien la fotografía es un registro, también es una construcción. Una serie de fotografías que nos llevan por la necesidad de mostrar lo desconocido y lo anhelado, por un niño que ahora es hombre y está armado con una cámara, para capturar lo que nunca había visto. Una construcción que parte de su niñez, se influencia de su familia y se suelta a crecer por las nuevas experiencias de la madurez, esa es la fotografía de @mijares.
Christian Mijares has accustomed us to an excellent photographic work in his profile and this time he takes us on a journey where, although photography is a record, it is also a construction. A series of photographs that lead us to the need to show the unknown and the desired, for a child who is now a man and armed with a camera, to capture what he had never seen. A construction that starts from his childhood, is influenced by his family and is released to grow by the new experiences of maturity, that is the photography of @mijares.
---
Tercer lugar
---
Artista: @eib
---

---
Post: Juan Calzadilla: El poeta de la luz | Exposición Fuga de los Límites
---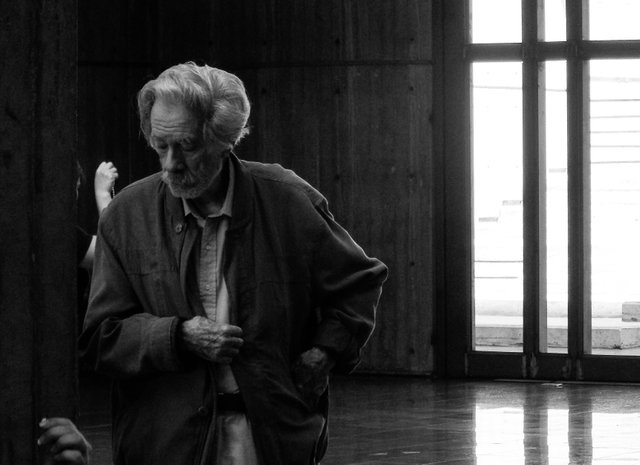 Fotografía de @eib
---
Juan Calzadilla ya tiene su lugar entre los grandes poetas de Venezuela por formar parte del iconico grupo de poesía El techo de la ballena durante los años 60's en una Venezuela llena de cultura que ahora sentimos muy lejana. Abrahan nos muestra en este Post que puede que no esté tan lejos como pensamos y que se sigue haciendo homenaje a los grandes artistas latinoamericanos no sólo por las instituciones, cómo se muestra en el post, sino también por las fotografías de nuestro autor que se interesa por acercarnos a este autor Venezolano incansable que ha seguido en el oficio de la escritura por más de 50 años.
Juan Calzadilla already has its place among the great poets of Venezuela for being part of the iconic poetry group The roof of the whale during the 60's in a Venezuela full of culture that we now feel very far away. Abrahan shows us in this Post that this Venezuela of the past may not be as far away as we think, and that today there are people who continue to pay tribute to the great Latin American artists, not only institutions, as shown in the Post, but also by our author @eib and his photographs, interested in bringing us closer to this tireless Venezuelan author who has continued in the writing profession for more than 50 years.
---
Menciones especiales | Special mentions:
---
---
Ediciones anteriores de Recompensando Artistas | Previous Editions of Rewarding Artists :
#1, #2, #3, #4, #5, #6, #7, #8, #9
---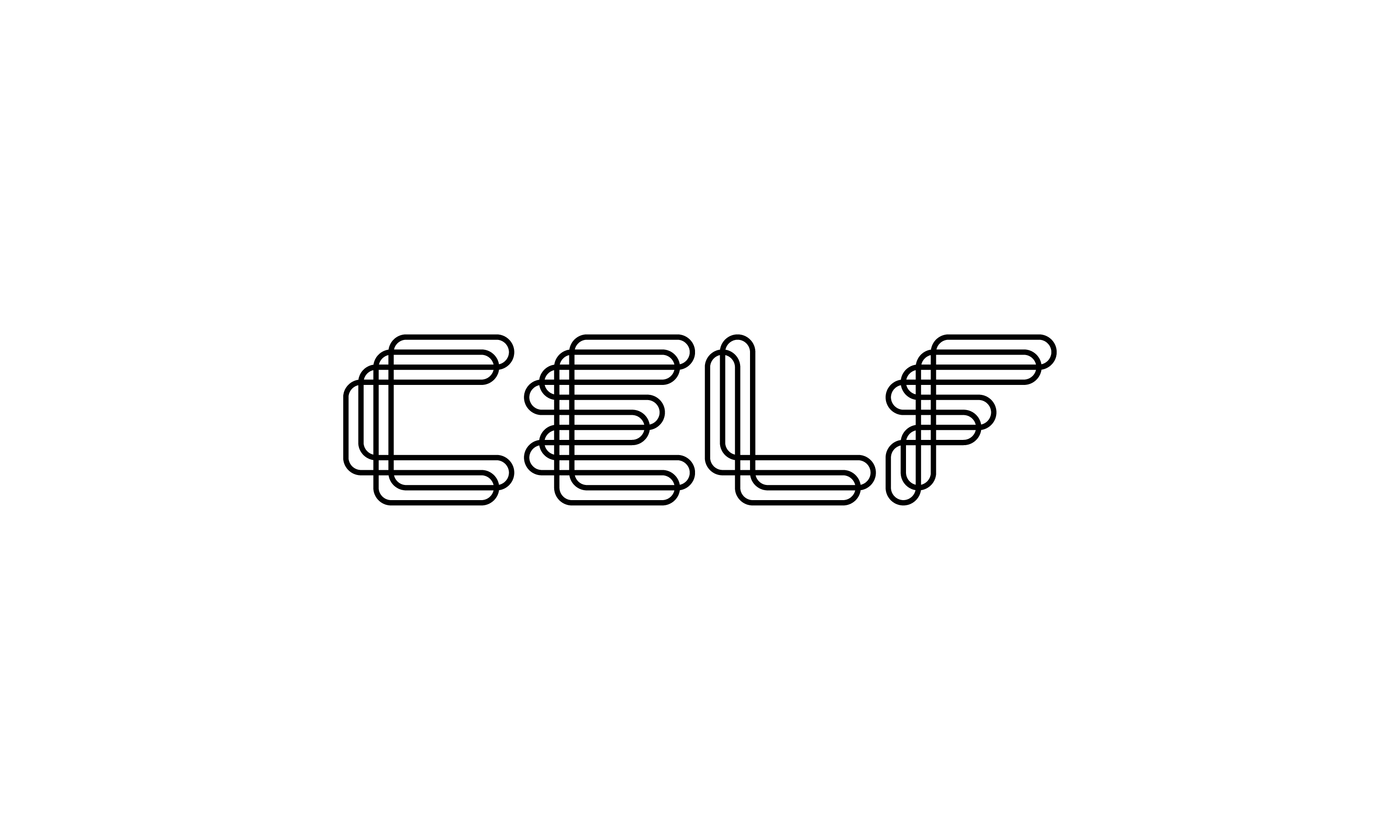 ---
Nuestro servidor de Discord:
Somos un conglomerado de artistas, comprometidos con la difusión, promoción y apoyo para todas las iniciativas y proyectos que refuercen la cultura y el arte.
Our Discord Server:
We are a conglomerate of artists, committed to the outreach, promotion, and support of all initiatives and projects that reinforce the culture and arts.
---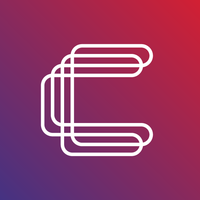 ---
---
Todos los SBD recolectados por este post serán utilizados para continuar con nuestro trabajo de curaduría y apoyo al Arte y la Cultura en STEEM.
All SBD's collected by this article will be used to continue our curation work and to supporting Art and Culture on STEEM
---

---
---
Posted from my blog with SteemPress : http://celf.rockdio.org/2018/06/30/recompensando-artistas-10-rewarding-artists-10/
---