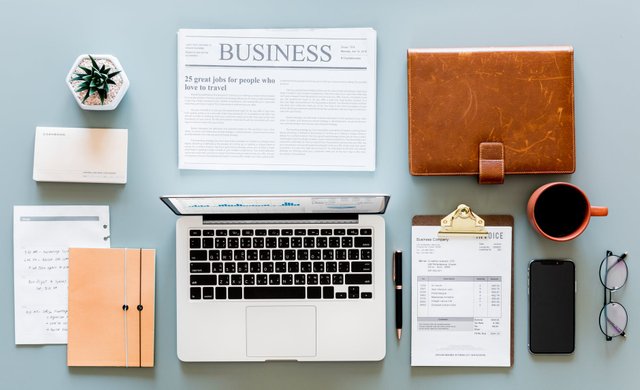 English
ime goes so fast. sometimes we don't realize it. Even though we realize it or not. Time will continue to spin. So, we should be wise in managing time. So that the time we spend does not cause waste but we spend it on something useful. Something we will thank us about what we have done.
I was suddenly shocked by the notification from Steemboard telling me that I was in Steemit for a year. Of course this is a long time. If, I see the auction. So, there seems to be a big change in what happened during the steemit
When I first registered myself to get a steemit account. It was a time when almost everyone talked about steemit. and almost everyone registers and looks forward to receiving it to become one of the steemians. That is not without reason. Because at that time it was so excited about steemit because almost all virtual currencies have very high or expensive values.
Actually, I have registered with Steemit a year before Steemit is known by many people. But, unfortunately, when losing a password that requires me to register again.
When I waited for my account to be verified, of course I was very impatient to immediately surf disteemit. Because most of my friends who signed up earlier about a few months before, have got so many results. whereas I just started it.
However, unfortunately I have noticed that at the moment many of them are no longer active in Steemit. Even a lot of me-steemit accounts have long been inactive. I think this is a natural thing because the price of steem / SBD continues to experience deterioration which results in the loss of all the customers to remain active in steemit.
To this day, only a handful of people have extraordinary enthusiasm that persists here. Of course, they have many reasons why they are active here.
I also have my own reasons for staying in this steemit because I love the world of writing. I like to write short stories regardless of whether the price of steem / SBD is expensive or cheap.
A year I have been disteemed and of course, I will continue to navigate this steemit ocean. Until finding a beautiful island as a result of this unyielding spirit.
Bahasa Indonesia
Waktu berjalan begitu cepat. kadang kala kita tidak menyadarinya. Meskipun kita menyadari atau tidak. Waktu akan terus berputas. Maka, sudah semestinya kita bijak dalam mengelola waktu. Agar waktu yang kita habiskan tidak menimbulkan kesia-siaan namun kita menghabiskannya untuk sesuatu yang bermanfaat. Sesuatu yang kita akan berterima kasih ketika kita tentang apa-apa yang telah kita lakukan.
Saya tiba tiba terkaget dengan notifikasi dari steemboard yang memberitahu bahwa saya sudah setahun berada di steemit. Tentu ini adalah waktu yang panjang. Jika, saya melihat kebelangan. Maka, tampak perubahan besar apa yang terjadi steemit selama ini
Ketika pertama kali saya mendaftar diri saya untuk mendapatkan akun steemit. Itu adalah saat dimana hampir semua orang membicarakan tentang steemit. dan hampir semua orang mendaftar dan menunggu-nunggu akan diterimanya untuk menjadi salah satu steemian. Hal itu bukan tanpa alasan. Karena saat itu adalah saa begitu hebohnya tentang steemit karena hampir semua mata uang virtual memiliki nilai yang sangat tinggi ataupun mahal.
Sebenarnya, saya sudah mendaftar di steemit setahun sebelum steemit itu dikenal oleh banyak orang. Tapi, sayangnya, saat kehilangan password yang mengharuskan saya untuk mendaftar lagi.
Ketaka saya menunggu untuk diverifikasi akunnya, tentu saya sangat tidak sabar untuk segera berselancar disteemit. Karena kebanyakan kawan-kawan saya yang mendaftar lebih dulu sekitar beberapa bulan sebelumnya, telah memperoleh begitu banyak hasilnya. sedangkan saya baru memulainya.
Namun, sayangnya saya perhatikan saat ini banyak diantara mereka yang tidak lagi aktif di steemit. Bahkan banyak sekali dari aku-akun steemit sudah lama tidak aktif. Saya rasa ini merupakan hal yang wajar dikarenakan harga steem/SBD terus mengalami keterurukan yang mengakibatkan hilangnya semnagat para steemian untuk tetap aktif di steemit.
Hingga hari ini, hanya beberapa orang yang meiliki semangat yang luar biasa yang tetap bertahan di sini. Tentu, mereka banyak memiliki alasan tersendiri kenapa terus aktif di sini.
Saya juga mempunyai alasan tersendiri kenapa tetap bertahan di steemit ini di karena saya mencintai dunia tulis menulis. saya senang menulis cerpen tanpa peduli apakah harga steem/SBD mahal atau murah.
Setahun sudah saya berada disteemit dan tentu, saya akan terus mengarungi samudra steemit ini. Hingga menemukan sebuah pulau yang indah sebagai hasil dari semangat pantang menyerah ini.
---
Posted from my blog with Steempresshttps://asrusteem.000webhostapp.com/2019/01/one-year-on-steemit-bilingual
---