Sunday Travel with @SteemPh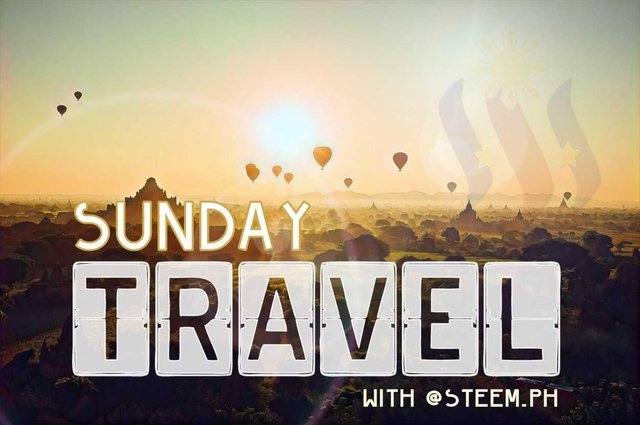 Sup guys? It's that time of the week for Sunday Travel again. I hope all of you are warm and cozy cause it's been raining cats and dogs for the past few days.
It took me a few hours to find these hidden gems of travel posts probably because of the bad weather that a lot of Steemians are staying inside their house.
Nevertheless, let's go and check them out:
Land Trip
Last week, he was already featured and yet here he is again. I guess storm wouldn't stop this guy from traveling and sharing his adventures.
The travel post of @jezmacher is more about his experience rather than the place. Though there are beautiful pictures, how he felt about traveling was presented gracefully and would tell you how traveling can ease people's mind and enjoy life.
Check it out here.
---
Journey
There are people who are really dedicated to what they're doing even with little to no rewards. This post by @jillann08 is a perfect example.
She went to a school in Agusan Del Sur, facing many challenges on the road as you will see in her presentation. Based on her pictures, the road was very hard to drive by and there were even moments where they have to walk because their motorcycle can't pass through.
Read about their adventure here.
---
Travel and Art
A simple travel post with not too much details but is focused on what is inside a museum which are paintings from our new generation of painters presented by @rachelleignacio.
There's a brief history about art in the Philippines following with the modern arts. I like it a lot because the featured paintings show the reality of people living in the Philiipines, especially the kids.
Be sure to check it out here.
Disclaimer: All pics came from the respected authors's posts.
---
Each day, each one of us writers will cover a certain topic and we will either write our own post or curate the best ones out there.
So, if you want to get more rewards or curated, make sure to follow the guidelines and we might feature your post here at Steemph.
Minimum 300 words or 3 stanzas.
Minimum 2 pictures. Must be credited if not original.
Must be at least 90% original content with sources clearly credited. 100% Original content preferred.
With the exceptions of Tuesday Community Competitions & Thursday Community Outreach Day. All posts must be tagged #SteemPh to be eligible for curation.
Posts must not be more than 4 days old.
And here are the topics for each day, you can also reach out to these amazing people in Steemph Discord if you have questions.
Thanks for reading.