Introducing Steempedia, an editoral Steem content discovery site and more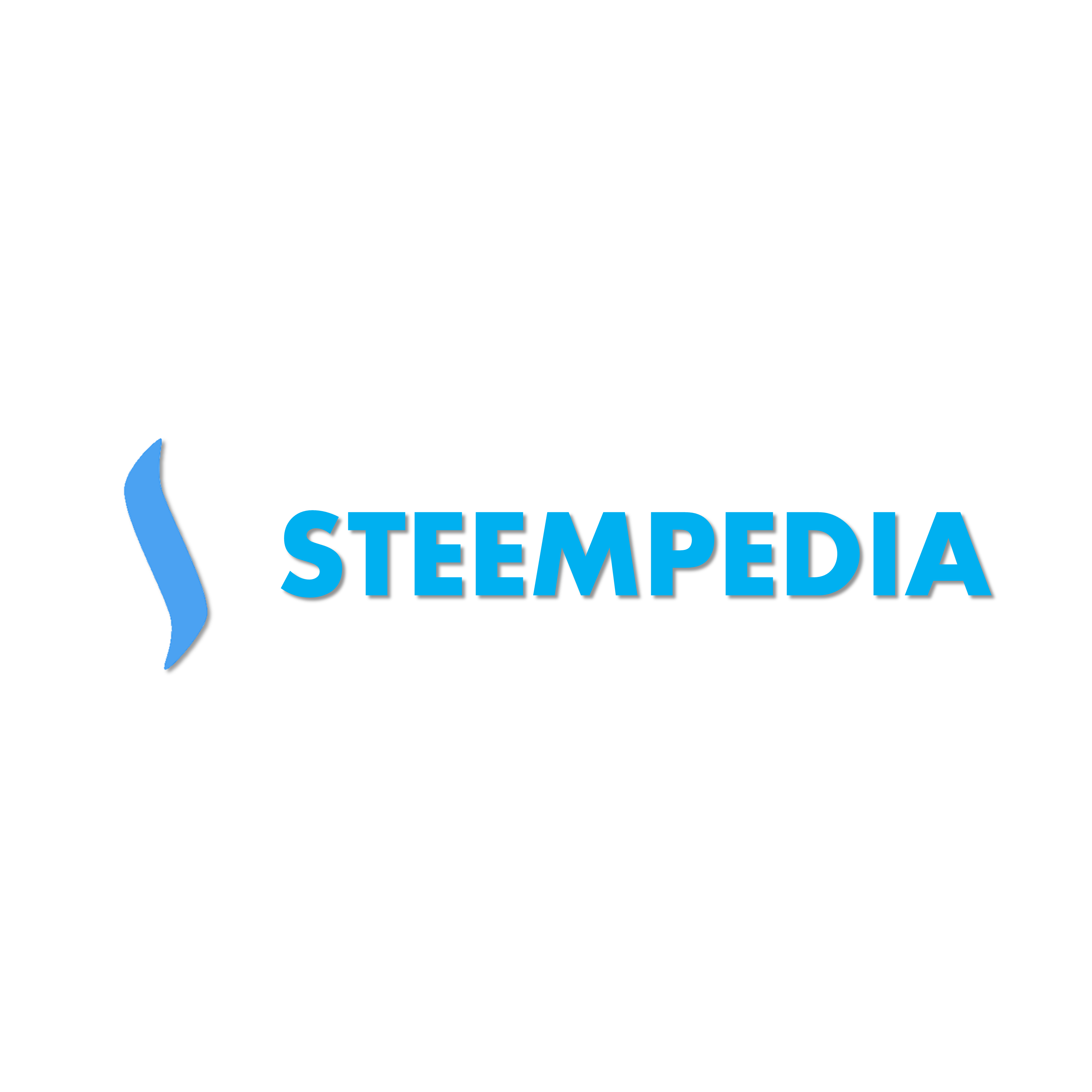 About three week days ago I wrote my introductory post to Steem and in it promised to soon release Steempedia, finally I am proud to announce that Steempedia is not only ready but fully functional and live!
First of all I would like to say a big thank you to my brother @Dzivenu, dev and founder of @PeerQuery. He not only introduced me to Steem but also took time off his Peer Query and other projects to develop the full working Steempedia site from scratch.
He is a figure in bringing the Steempedia vision to life and I would like the community to acknowledge his contribution to Steempedia.com.
What is Steempedia?
Steempedia could be different things to different people.
Editoral blog
Above everything else, Steempedia is a multi-author editorial blog. Basically it means that we will have multiple users who create quality content for our site each day.
Each content is moderated and edited by an editorial board with the highest level of professionalism before being published.
Content discovery
Without doubt, content discovery is one of the major challenges on Steem. On Steempedia there are 6 ways that we allow users to discover new Steem content:
Visibility: posts on our blogs as well as curated posts are visible on the homepage so users can easily discover them.
Discover page: Discover allows users to discover content from Steem clients including: Utopian, Peer Query, DTube, Steepshot, Steempedia as well as curated.
Explore page: with this page users are able to view the top posts on Steem in the client category: trending, hot, new, curated and promoted.
Curation: Steempedia curators go through posts created on the #Steempedia tag as well as shared in the Steemepdia Facebook group to curate some of the best content from there to be featured under the "curated" section of Steempedia.
Tag browser: Clicking on any tag on Steempedia would open a tag broswer tag which allows you to discover posts on the particular tag and sort them by the trending, hot, new, created, most voted and most commented.
Social media: all of our content including curated content is published to our social media outlets for further visibility.
Effective advertisement
One of the easiest way to solve the content discovery issue on Steem is to resort to the conventional advertisement system.
Busy.org is doing a good job at featuring more posts of an author on the author's post page as well as featuring random account to users to follow.
We don't see why we cannot capitalize this system, and allow users to promote their posts or accounts. Steem already has this feature called the "promote" but its is not very effective.
Due to this lack of ability to promote a post of account, users have resorted to upvoting bots which again the community is complaining that is being used to reward spam.
On Steempedia, we would allow app developers to advertise their apps, and as you can see in the Proof of Concept version, there are ads for Steem apps and services such as DTube, Peer Query, Utopian, Steem Center and more.
Steem insight
Steempedia aims to provide advanced insights into activities and data of the Steem blockchain. The insight page provides basic info on the config and properties of the Steem blockchain.
In subsequent updates, Steempedia's insights page will provide details graphical insights into activity on Steem blockchain including the account creation stats, posts creation stats, payout stats and more.
Such rich data would allow the Steem community and potential users with a detailed overview of the state of the Steem blockchain. We would subscribe to @SteemSQL to power this service.
In time we will publish monthly or week State of the Blockchain reports based on these insights.
Open source project
Steempedia is developed on the Steem CMS architecture by the Steem @Institute and would soon be released as open source project on Github.
App store
Currently the apps store is empty and will only feature sponsored apps from our partners as well as a few of Steempedia's services.
In time we will develop more apps for Steempedia including delegation, account creation, upvote, URL shortner, post promotion, account management, witness voting, wallet management and more.
Oh, and while on Steempedia, you could create and publish a post using our advanced text editor.
Digest service
The email marketing services is also all up thanks to @Dzivenu. Readers(including non Steemians) can subscribe to either daily or weekly digest of the best of Steempedia.
These digests will contain summaries of hand picked trending content on Steem, editorial Steempedia contents and curated posts. Also there would be sections for press, Steem/SMT news and more.
The email will also afford us an audience to promote our partners' advertisements to.
Management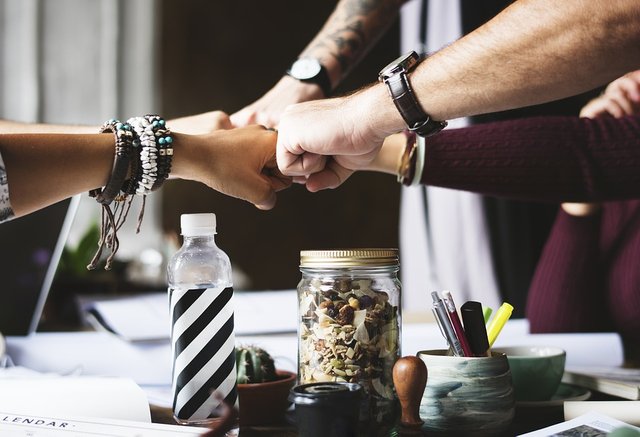 Image via Pixabay.com
Developers
Despite his busy schedule @Dzivenu agreed(he can't refuse his Sis's demand, lol) to make some time to work on @Steempedia.com until it is well established.
Now that retires partially to his other projects there is the need to find other developers to continue the development of Steempedia. We are open  to any new and experienced developers who would want to join the Steempedia developer team particularly in the area of developing a mobile app.
Authors
Content authors will be authors who will write just one post each day for Steempedia. Of course the content must be original, use a non-copyrighted image from Pixabay/UnSplash contain atleast 800 words and be free of errors, racists, sexism and prejudice.
There are about multiple categories and for each category we might have 2 authors. Each other writes one article a day and the other writes the next day.
Authors will submit their posts to the editors for moderation and publication on the respective Steempedia blog. Content authors receive all the SBD payouts of their posts, while Steempedia retains the amount vested as Steem Power.
Each post will receive a good vote from Steempedia.com(thanks to our Steem Power delegation investors). Aside from receiving the full SBD payouts of a post, our authors will get to add their links and bio to the end of each post to promote their personal accounts and brands to readers, as well as receive the credits as the author of the article for Steempedia.
There are other benefits for Steempedia yet to be disclosed. I will soon publish the requirement to becoming an author on Steempedia, however interested persons can join our server on Discord to get started.
Curators
There would be a small curator team. Each curator will search through the Facebook group of Steempedia as well as the #Steemepdia tag to curate good contents from there.
Terms and benefits of curators would soon be published.
Partners
Steempedia would need the delegated Steem Power of our partners to boost our posts. Partners would be either apps, accounts or witnesses.
Terms and benefits of partners would soon be published.
Team
The initial team is made up of myself(manager) and @Dzivenu(developer). Yet as shown above, Steempedia is going to be a community run project with lots of team members.
While this post is not the official recruitment post, I would like to use it to inform all interested parties that Steempedia is open to accepting Steem Power delegators, an experienced email marketer, quality content authors, content editorial moderators and curators.
Kindly visit the Discord server or contact us on Messenger for more information. We will further discuss the remuneration packages for all holders of these roles.
Road map
The first thing on the table is to get Steempedia's up and get the site functioning. After successfully doing this, I plan to add a few specialized Steem services and apps to the Steempedia group.
Site policies
I'm still in the process of preparing policies for Steempedia's authors, Steem Power delegators, partners, moderators, curators and devs.
In subsequent updates I will reveal these policies.
Disclosure
None of the apps or sites featured on Steempedia as "sponsored" are actual sponsored apps. The current site is a proof of concept and hence all the "sponsored" content on it are only for illustration purposes.
About me
I'm Comfort Akofa Dzivenu, a passionate entrepreneur introduced to Steem by my brother @Dzivenu, developer of Peer Query and also co-founder of Steempedia.
Typical of Ghanaian women; I'm industrious, bold and beautiful. Prior to joining Steem I worked at Airtel Ghana, then went on to form my own enterprises.
Follow me @Akofa for updates on Steempedia, you can also visit my page at www.akofa.me.
Visit Steempedia.com now and try it out and publish your first impressions! Remember to subscribe to @Steempedia.com (not to be confused with @Steempedia).