Time for the new steempearls! :) The steempearls are a report about the recent 5 topics, that I liked the most and I want to sum up for you. Please have a visit on them and enjoy the content like I did. Thanks to all these famous writers out there. ღ
The first Steempearl / PHOTOGRAPHY
goes to the wonderful
@foxkoit
for his absolutely amazing
black and white photography
.
I just love it. And I decided to make some research about that too. In all the years I photograph, I have always appreciated B&W photographs, but I never researched them seriously. Foxkoit is remembering me to do that. Please visit his grandious works on his blog. He photographs citylife, textures, cars and much more! Check it out!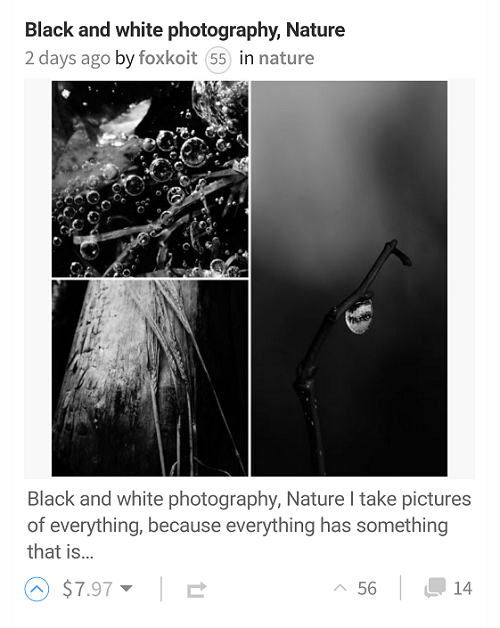 The second steempearl / FOOD
goes to
@atkins
for the
10 delicious meals you can make in only 30 minutes
.
As mums, we like to have some short-time menues in our recipebox. So these 10 are really welcome in my own kitchen. Healthy, fresh and fast. What do you need more?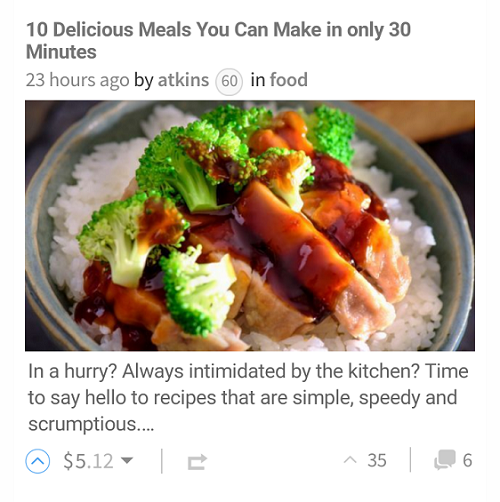 The third steempearl / STEEMIT
goes to
@elyaque
for his
daily steem reports
. Elyaque has a lot of work here every day. And I just love to see statistics, so I was hooked immediately by elyaque's daily statistic. If you are a lover of steemit and likes statistics, check out his account.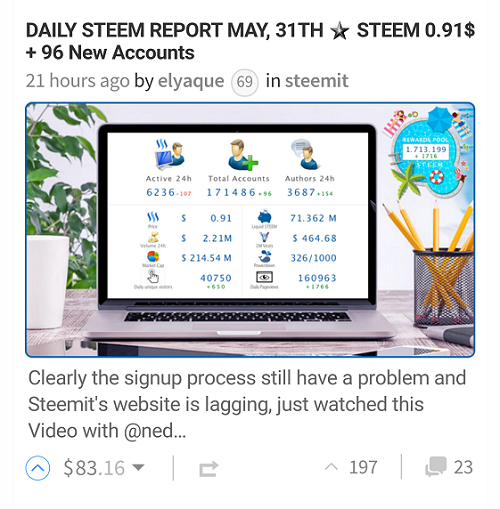 The fourth steempearl / PIANO-LOVE
goes to
@yuhjtman
for his
another priginal piano piece
For all the pianolovers out there: This piece is so melancolic and feelful. I love it. Followed your YT-Account too
@yuhijtman
and am listening now to another beautiful guitar composition while writing this post. Amazing discovery here on steemit :)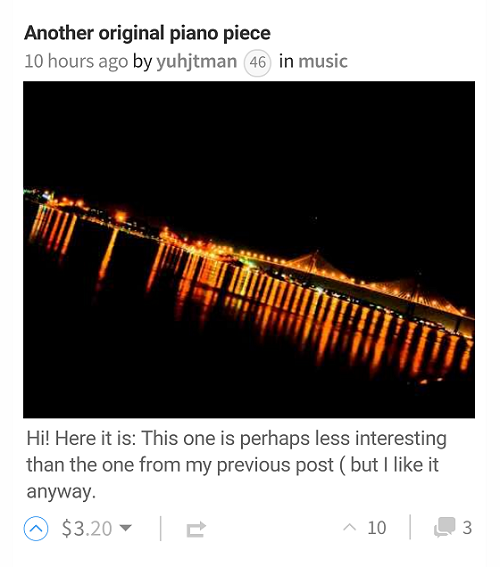 The fifth steempearl / GARDENING
goes to
@survivalist
for his
3 Gardening hacks to get your garden growing faster and leave your neighbors green with envy
These are the ultimative tips for your garden. If you want your plants grow, give them food, give them water and a lot of light. In the topic here you find a lot of useful information how you can cultivate your garden in an efficient way.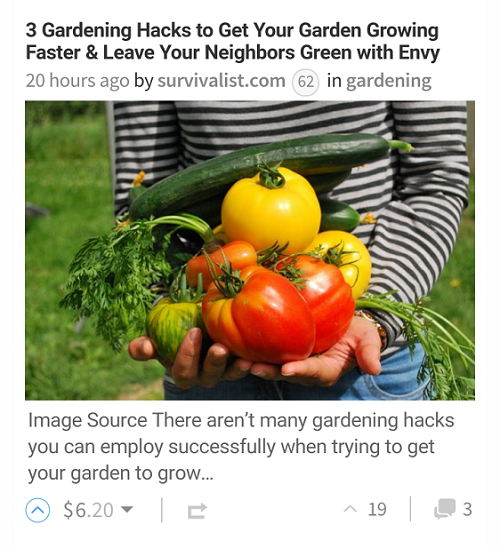 If you enjoyed the steempearls, feel free to make your own steempearl article and post it under the hasthag #steempearls ;) Have a great day and steem on♔