NEW TOYS!!
Anyone else feel like it's Christmas Morning every time the developers come out with a new list of updates? Lots of these updates were from your interaction on our discord ... this week we had two sets of presents (lists of updates)
FEATURE HIGHLIGHTS = Beneficiaries | Down-votes | Support page
UPGRADE HIGHLIGHTS = Slider | Formatting | Mobile | Mute
Feels good to be back pumping out features but me (@jarvie) and @asgarth loved creating https://peakmonsters.com the couple weeks prior to that for all the @steemmonsters fans.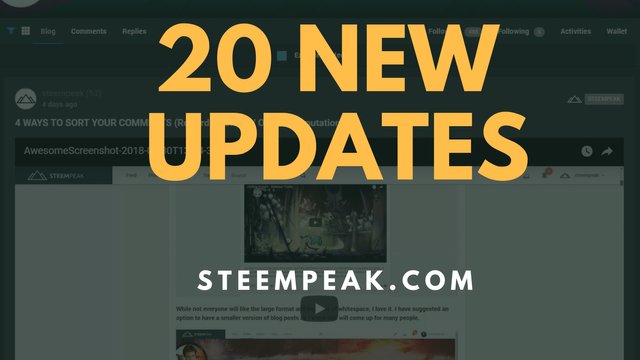 FEATURES LIST
These were two sets of updates so all our discord people already know about them.
1 - BENEFICIARIES
This is optional you can make any account you want a partial benefactor of the rewards of your post! Think shared accounts, think contests, think charities, think content negotiations, think supporting.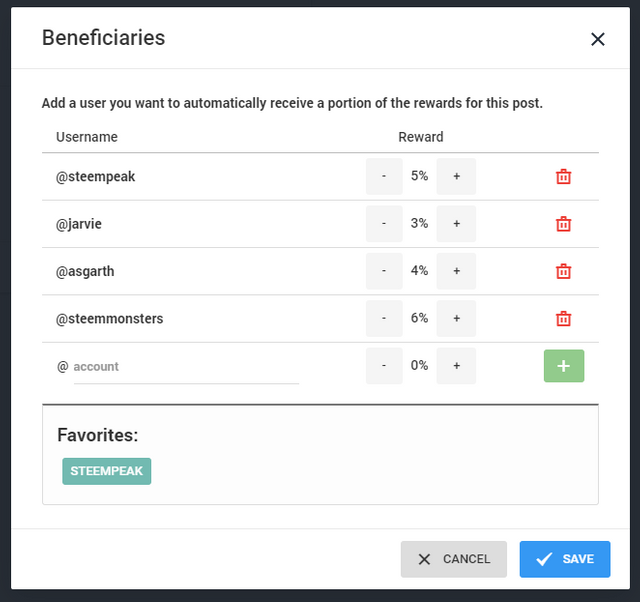 1B - Support via Beneficiaries
In settings we added an OPT-IN ability to support @steempeak with said feature. We are committed to not charging you to use our site. This optional support is up to you. And you can select this and STILL have the option for every post. #freechoice


1C - VIEW BENEFICIARIES
This is not new but just wanted you all to know where to see what the beneficiaries of the posts are... I suspect we'll see a lot more of them as they are now seen more as a valuable optional tool instead of just an imposition.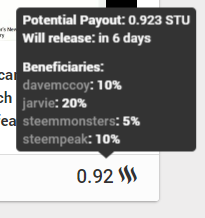 2 - IMAGE SLIDER IS IMPROVED
Filtered out non-picture
Made arrows better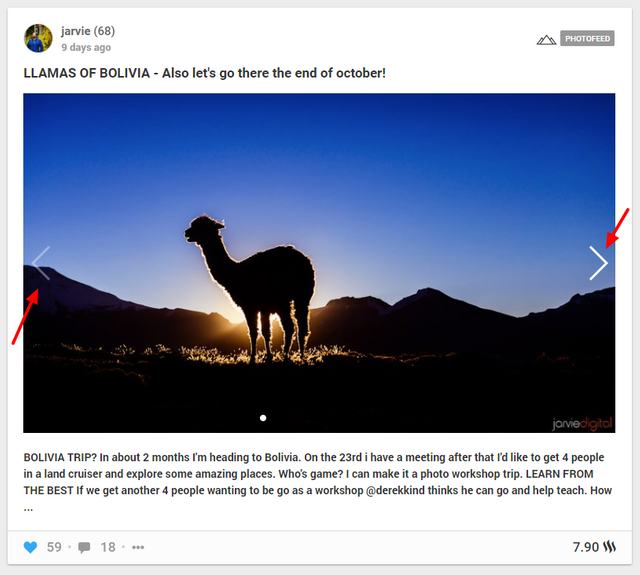 Opt into this amazing feature in your steempeak settings.

3 - FIRST IMAGE/VIDEO IS NOW THE DEFAULT... AGAIN
Pretty self-explanatory... we missed it when it went away during another update... and now it's back.

Everything is totally optional.
You can find a linke to the support us page located in the wallet.
We suggest that if you like what we do and want to see more faster... here's a way to make that a reality.
Like we mentioned above Beneficiary tool is a great way.
Also we have a link to discord there.

5-7 - IMPROVED MOBILE
Removed some annoying overflow
Updated our logo on mobile
Badge for Notifications
FYI: Mobile will have many more updates

8 - DOWNVOTE OPTION
You can now bring up a slider to "give down vote"
This adds a negative total to the total STU of the post.
Not a lot have requested this feature but those that wanted it are super excited.
We also have remove downvote
Also you can just do a regular vote and it will remove the downvote.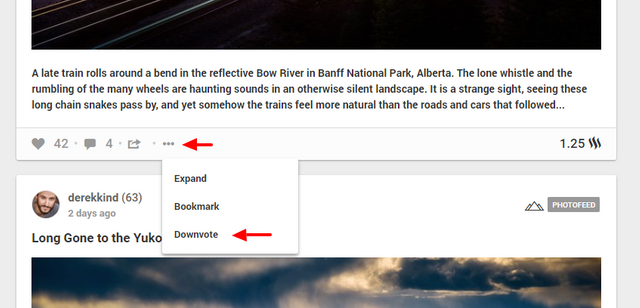 9 - WORD COUNTER
Simple feature yet has been requested a few times.
As long as it's loved and used we'll keep it there.


10 - SCHEDULE POST SORTED BY DATE
Super straight forward as well. Quick fix.
We love your feedback specially when they're easy stuff like this.
Who's been loving the schedule post feature?
We've heard of many really solid reasons and usages of it.

11 - MUTED ACCOUNTS WORKING AS EXPECTED NOW
Keep in mind steemconnect (which we use) doesn't have "un-mute" so we don't either.
You mute them on steempeak.com you will not see them again on steempeak.com
Unless you go directly to their profile or a post
Mute is interface specific


12-20 THE SMALLER FIXES
Improved post html rendering to allow centered text
Other html formatting options
Improved comment layout when using html code
Feed page now says "My Feed" instead of "Recommended for x"
Fixed an issue with SteemPress uploaded images and images being proxied from sites without SSL
Fixed GIF preview in Feed
Bandwidth improvements
Fixed some typos
Fixed a bug that prevented saving a user and topic that were the same.

Good job to @asgarth and @anarcist for all their hard work... while keeping up their day jobs!
FUTURE TUTORIALS?
We LOVE seeing your tutorials and will keep looking for them on #steempeak topic and sharing the must educational and inspiring videos. In addition @jarvie wants ideas for features you think we should highlight.
---