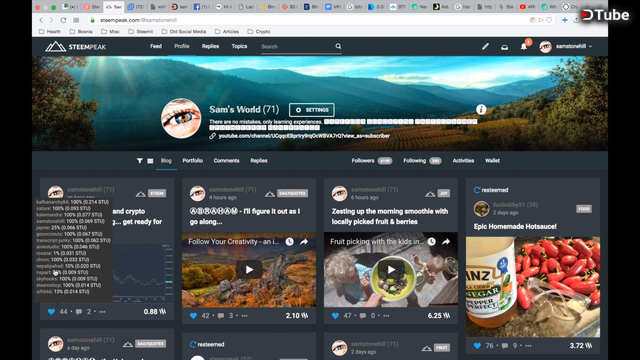 ---
After just a few hours using the SteemPeak I know I will never use Steemit again. There are so many ways in which I feel like they have surpassed Steemit. Click the link and watch the above film to get my full review.
Here is the Discord group I mention in the film which will connect you directly with the SteemPeak development team & its growing community.
Many thanks to @finnian for alerting me this!
SteemPeak, a closer look...
The first thing which blew me away was the full page format our posts can be viewed in.
Easily viewable
Not only does it look great, I was really impressed that both YouTube & DTube films play in this format, permitting us to scan through films without having to open the posts.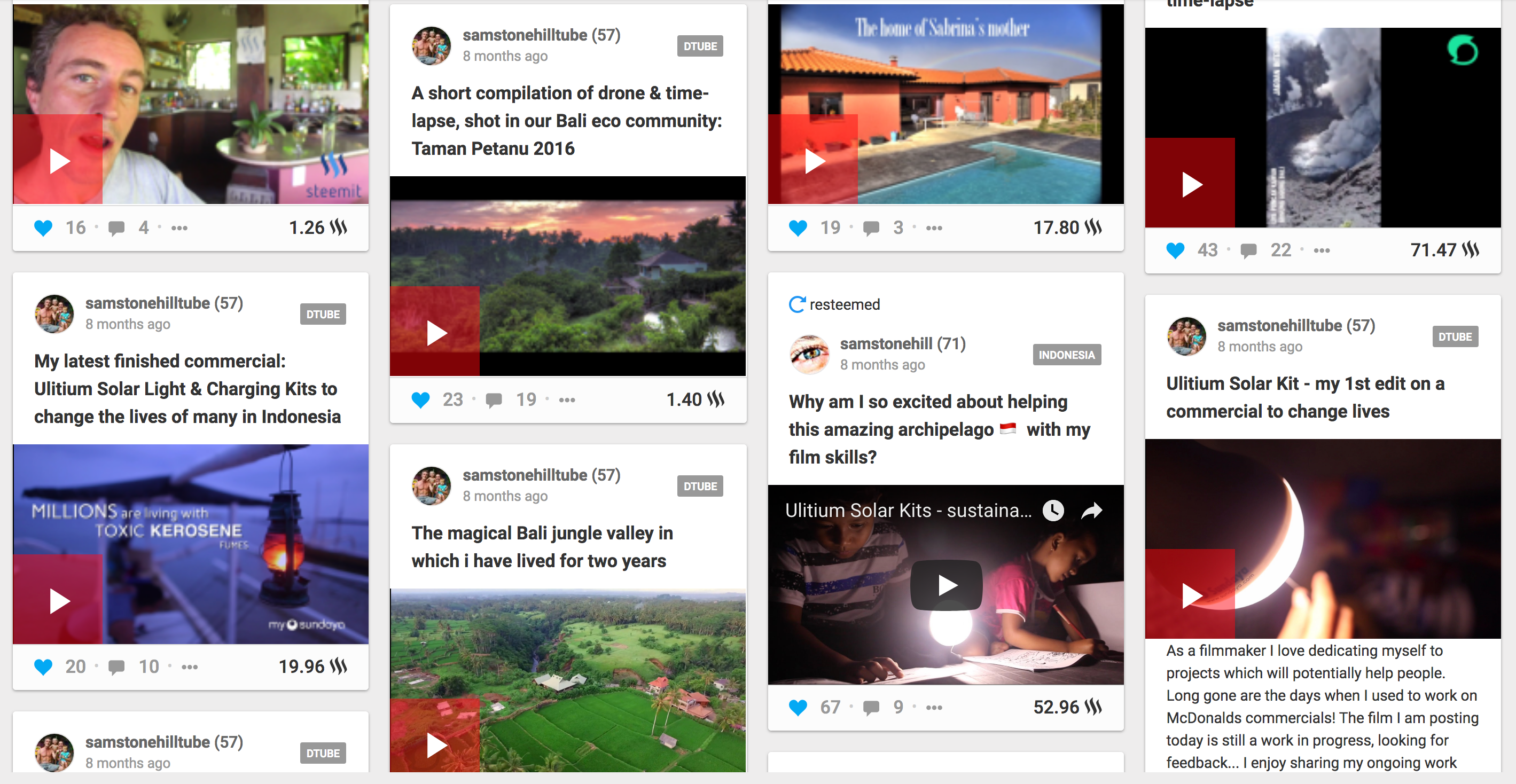 Portfolio view
Once enabled, the Portfolio view shows our work using the first image from each post. Reminds me of Instagram. Simple but effective.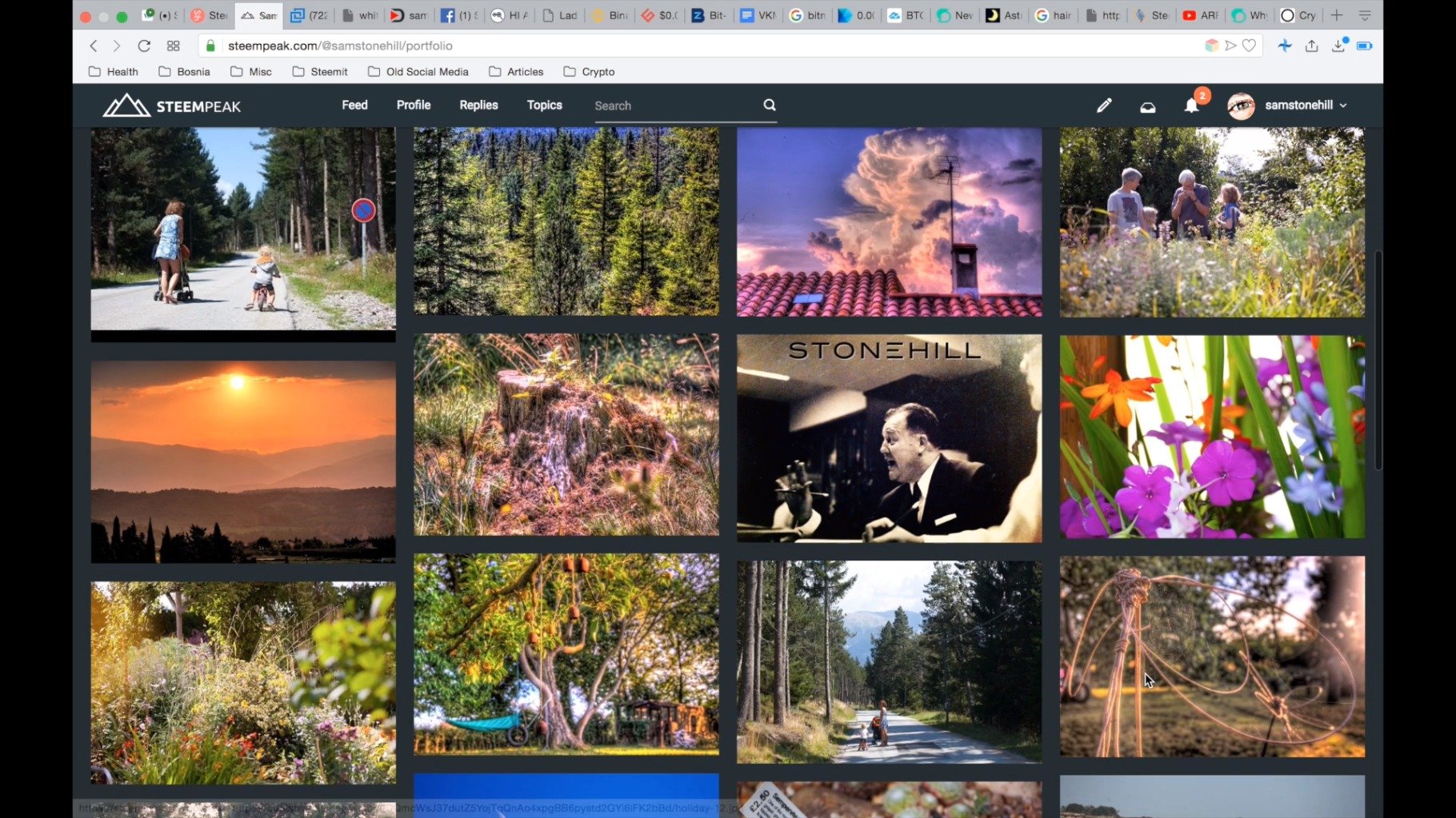 Notifications
Notifications (the little bell in the top bar) permits us to know when something happens.

The difference between this and what Busy have created are the four different options we can adjust: votes, rewards, transfers & rewards. Now we can choose what we want to be notified about!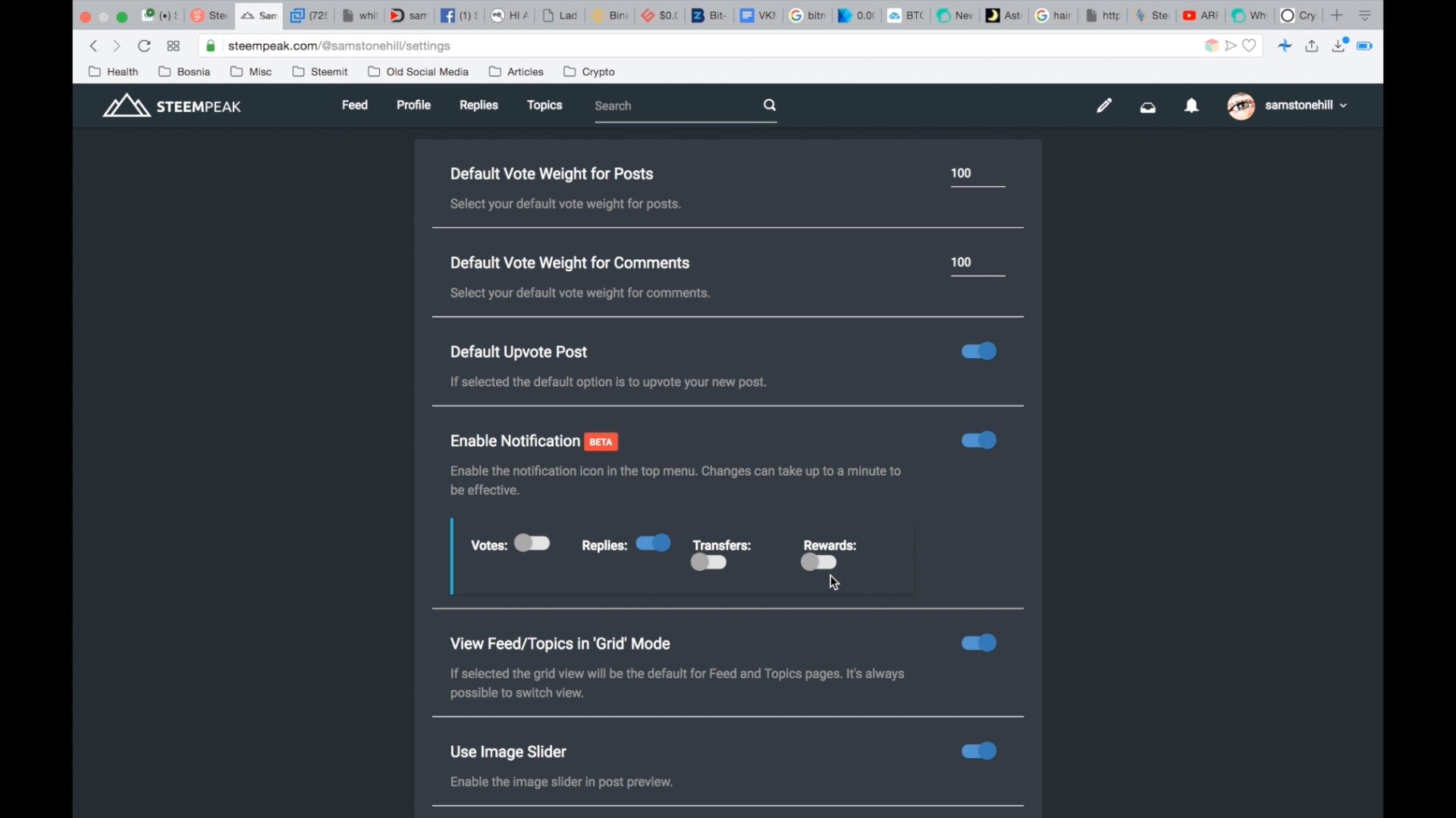 Personally I enjoy knowing when people have written me messages. This way I can better keep up with responding to them.
Drafts
Having the option to save drafts is like a dream come true. Now I can write 20 articles at the same time!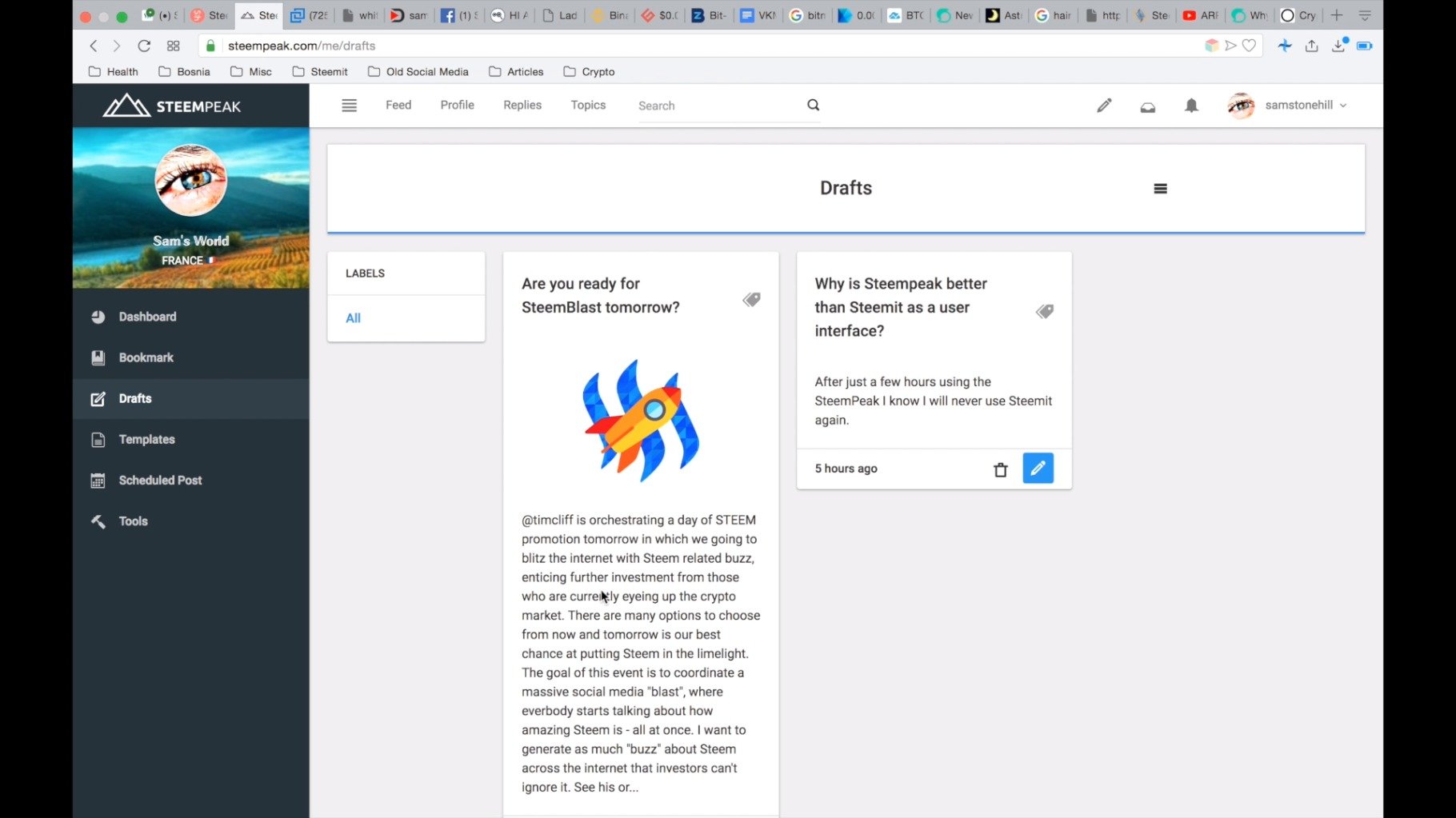 Templates
Steemit offers a 'signature' for our posts but SteemPeak takes it further by giving us the chance to have as many 'templates' as we like. If we are looking to develop a bunch of different series at the same time, this is perfect.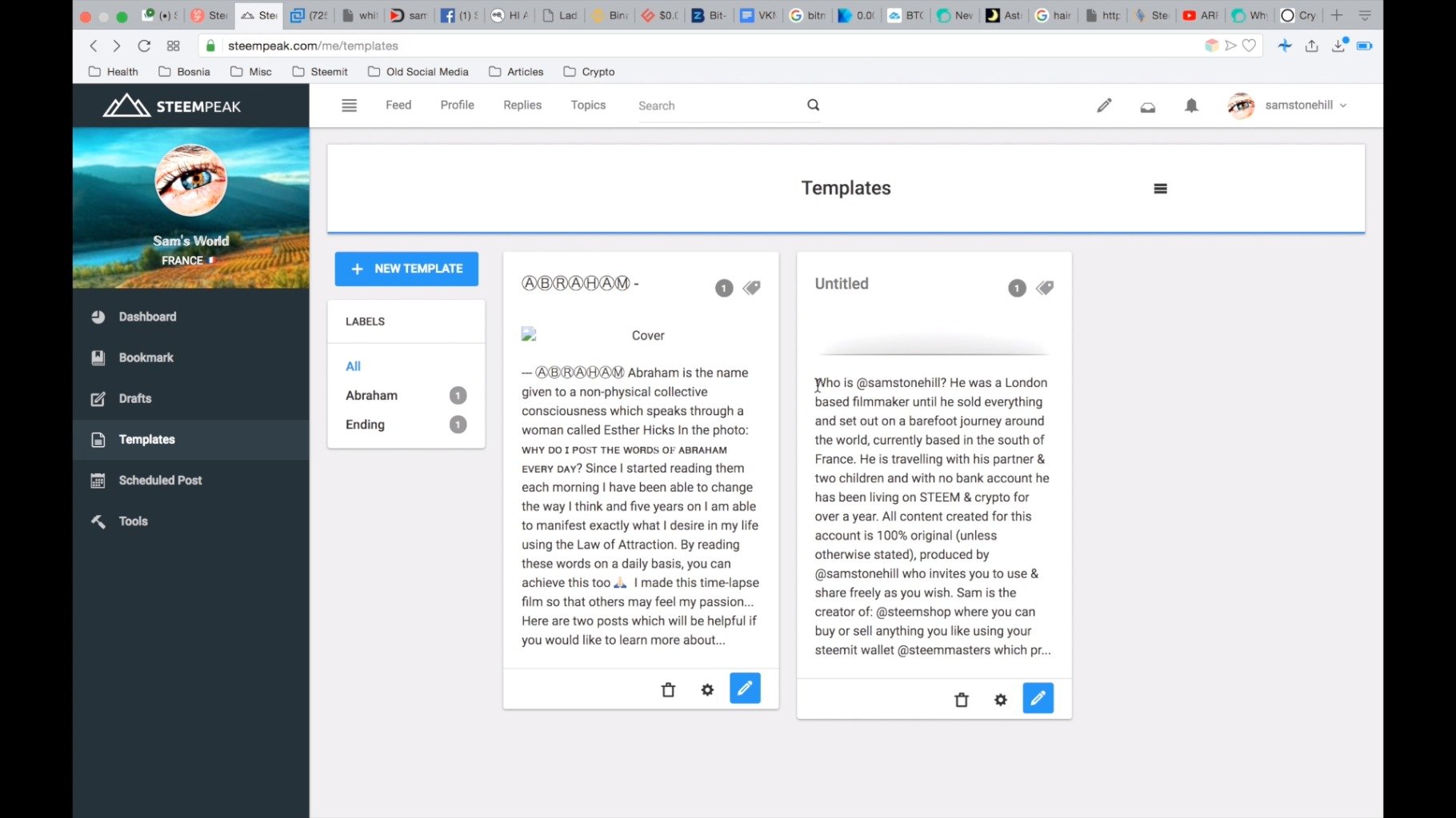 Bookmarks
We can bookmark posts to read later and they will be neatly collected in an easily assesible bookmarks page.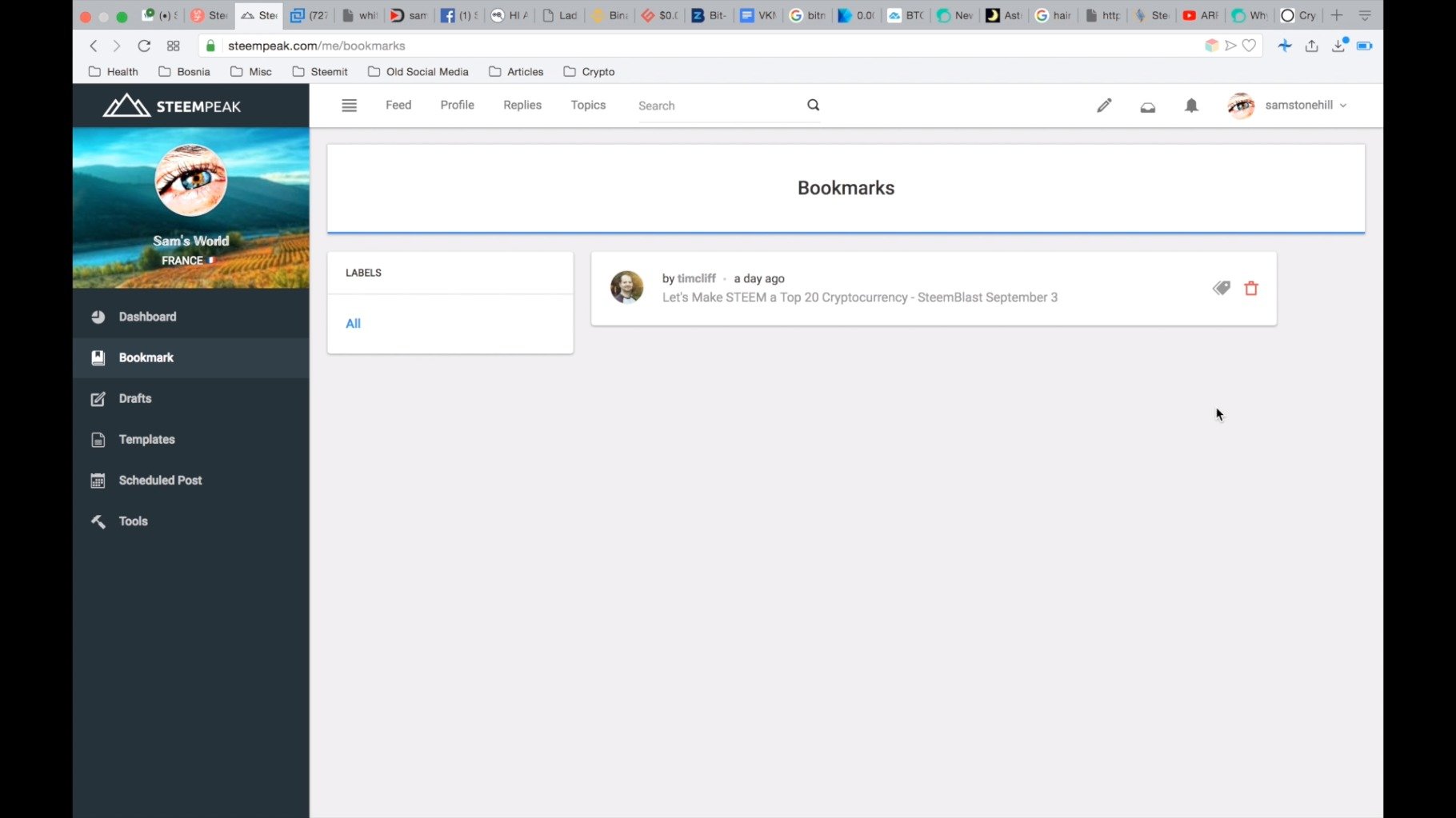 Estimated income
We can even estimate our monthly income, where we can also quickly see the average value of our voters upvotes.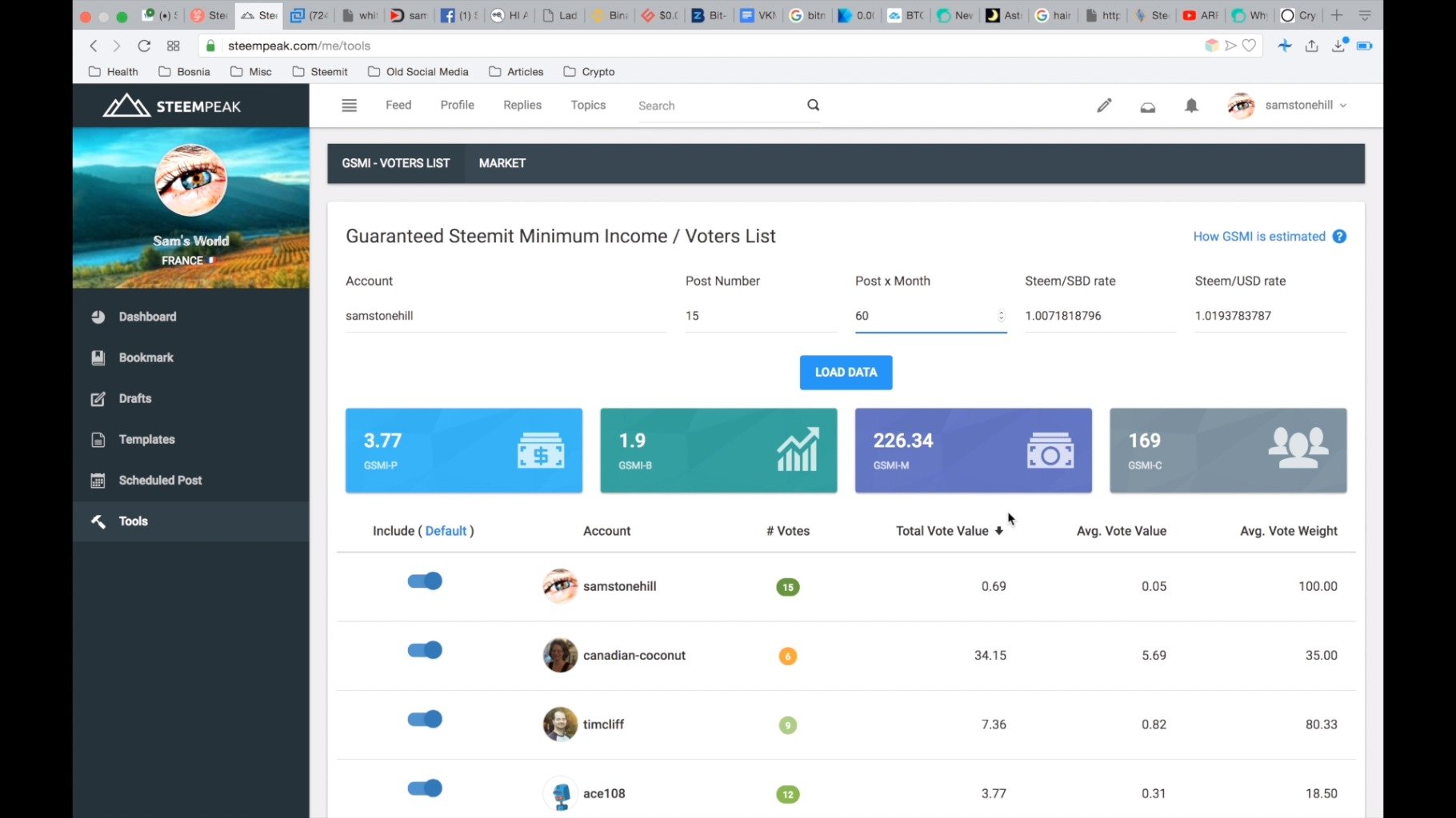 Dashboard
Last but not least, here is the Dashboard page showing stats for our account. A really cool feature.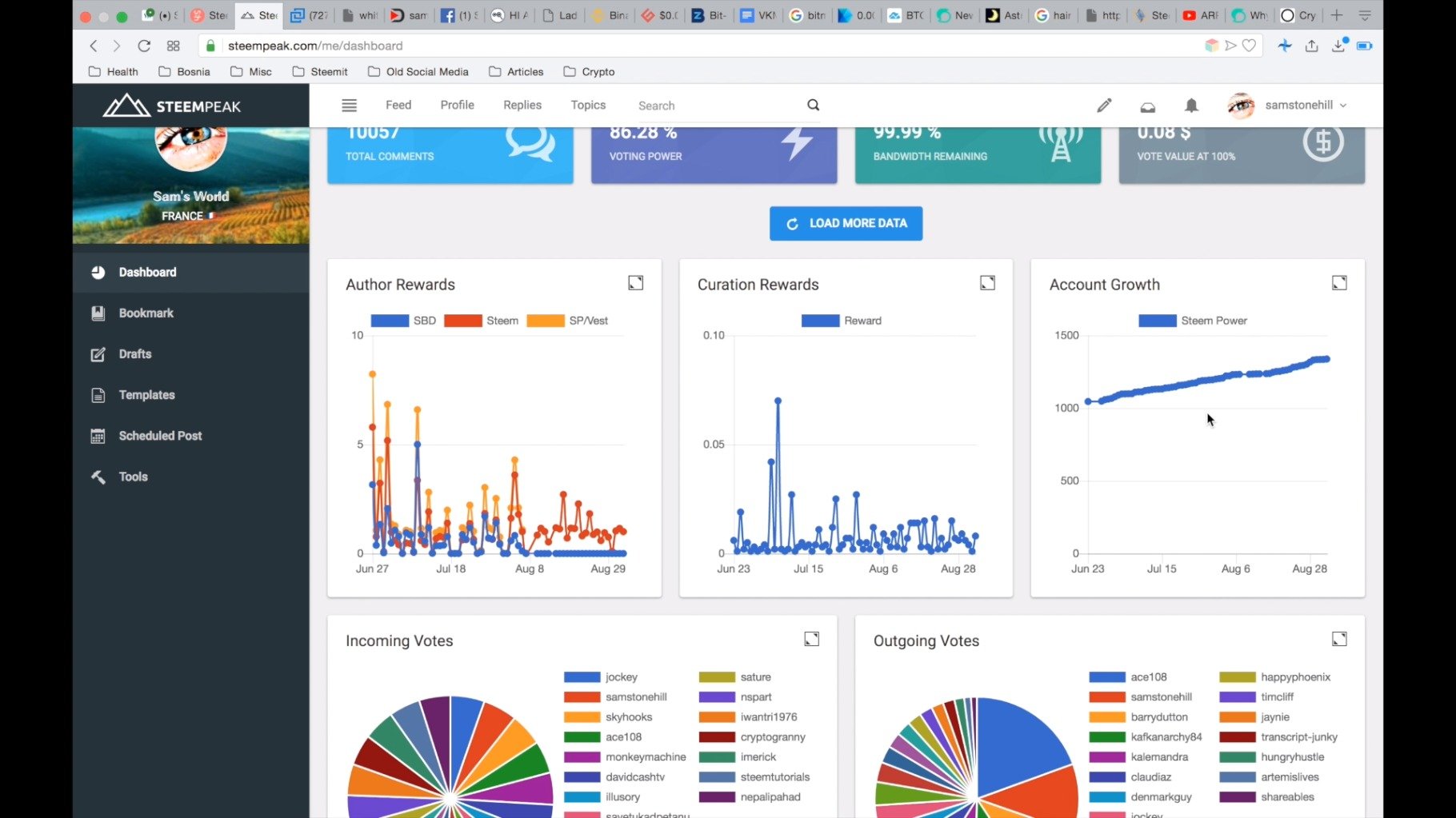 There are plenty of other awesome features I haven't mentioned here so I strongly suggest you check it out. Something tells me you will never look back.
Chatting in their Discord group yesterday I learned that private messages and autovoting are on their roadmap, which is a great sign for the future.
What an awesome team they are!
Working to make our lives easier 😃

Who is @samstonehill?

He was a London based filmmaker until he sold everything and set out on a barefoot journey around the world, currently based in the south of France.

He is travelling with his partner & two children and with no bank account he has been living on STEEM & crypto for over a year.

All content created for this account is 100% original (unless otherwise stated), produced by @samstonehill who invites you to use & share freely as you wish. Sam is the creator of:

@steemshop where you can buy or sell anything you like using your steemit wallet

@steemmasters which provides FREE TUTORIALS, personal training & resteeming services. Website HERE
Contact me directly on steem.chat if you want to know more about this

@steemholidays which encourages resort owners to offer holiday packages in Steem or SBD

@steemtv which aims to provide the best in decentralised films, exclusive to Steemit & DTube

The dailyquotes tag initiative designed to encourage steemians to share their most life changing quotes with the community on a daily basis.

The Aspiring Steemit Whales & Dolphins group on Facebook which seeks to help newcomers make the transition from Facebook to Steemit, providing them with detailed notes and personal assistance with their posts... resteeming them when he can.

---

Here is a list of Steemit Witness I have voted for & recommend you do the same:
@teamsteem @timcliff @jesta @good-karma @someguy123 @blocktrades @pfunk @klye @krnel @blueorgy @ausbitbank @thecryptodrive @ura-soul @pharesim

Without them our beloved Steemship would not fly.

Learn what this means HERE and place your vote HERE

All non original photo sources can be found by clicking on the image

---

▶️ DTube
▶️ IPFS