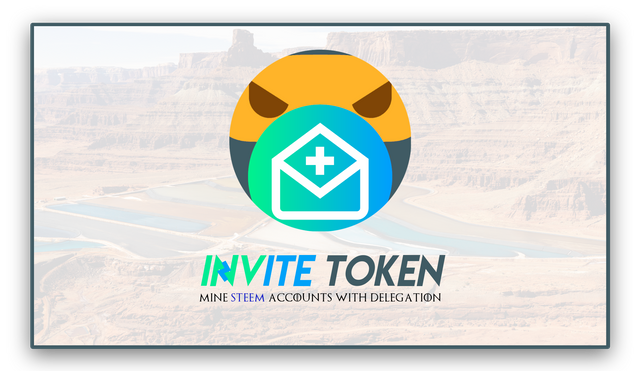 I've been doing a lot of delegation recently to support and invest in great project. @steem.ninja is one of the great project I support and invest in. I so much love the project because the aim is to onboard more people to the Steem Blockchain.
I recently increased my delegation to @steem.ninja to increase my stake and mine more INV token. This will enable me to onboard more people to Steem.

With this increase, my total delegation to @steem.ninja is now 40 Steem Power. This is still small and I will continue to increase my delegation to mine more INV token.

Here are some cool, easy to use tools that can be used for delegating to this project or any other account to which to delegate to.
Try them out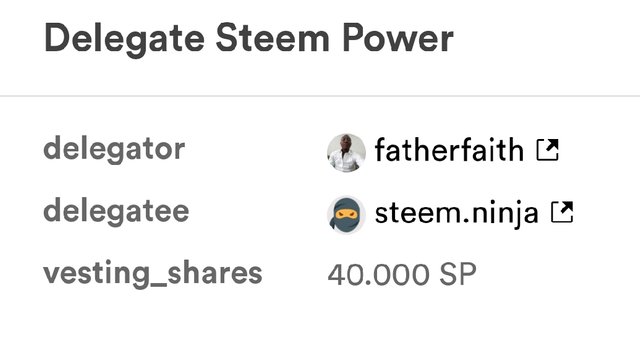 Beatitude is here!
If you are yet to register with the community, please do so now by filling this form:
https://forms.gle/YLKPmuc28V6oTZna8
Complete the registration form above and enter "fatherf.jc" as Referrer.
Join the our telegram channel here and the steemchurch telegram community here
Register on the official website of Steemchurch
here
And Join us on Steemchurch discord channel here
Don't also forget to delegate to steemchurch. Check here to read more about it.
You can make use of this tool for easy delegation.
Check this post to read more on how to use the tool.
Also, join the expansion move of steemchurch to Telos. Follow @sc-telos for updates.

Click here to join the Steemmonsters battle.

Use my referral link below to download anId log in to Partiko
https://partiko.app/referral/fatherfaith
You will also earn 2500 Partiko points after making the first Partiko post

You can also join the Drugwars game through this link https://staging.drugwars.io/#!/ref/@fatherfaith