www.steemdel.com = Delegating Made Easy as 1,2,3!

Logo Designed by "GP"
DELEGATING MADE EASY.
Step 1.
After opening up the site www.steemdel.com
Simply fill in the form as shown below.
Basically:
Your name
the name of the account your are delegating to
&
then the amount.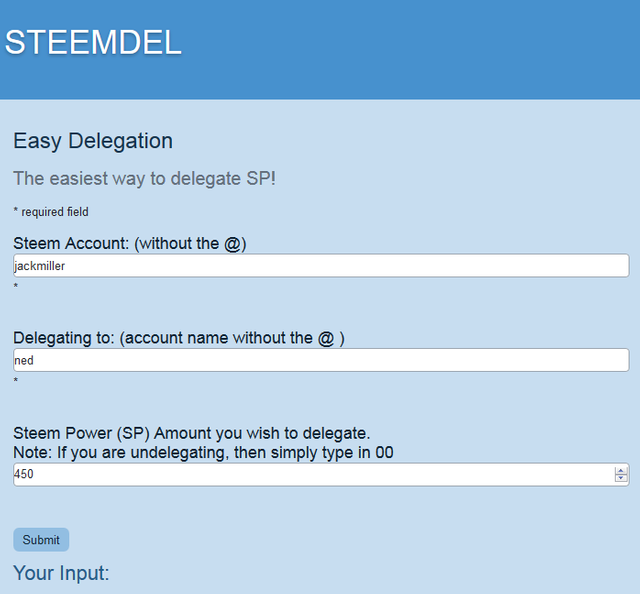 THEN CLICK
SUBMIT
Underneath the submit button a link will show up as seen below: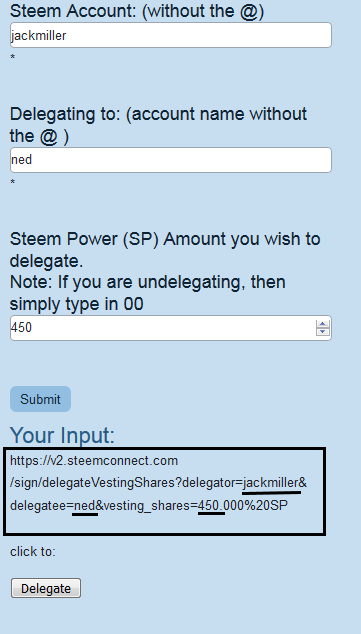 Check the names and amount in the link!
If it is all good, simply click
DELEGATE
& you will get a new tab opened up which is STEEMCONNECT
Which will have all the details in it and all you need to do is to confirm the transaction.
It looks like this: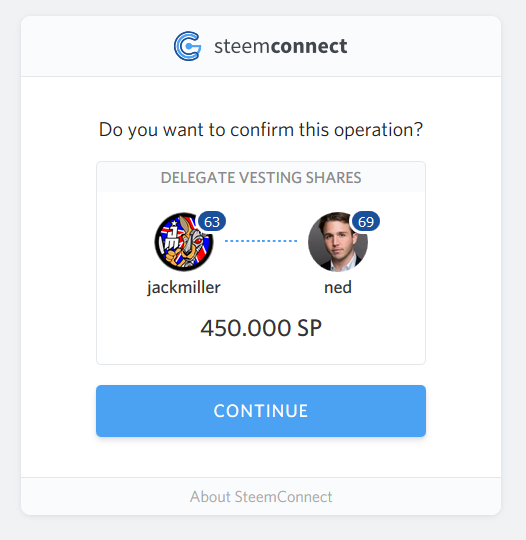 Remember to use your 'Private Active Key'
You should then get a confirmation of the transaction like this one below: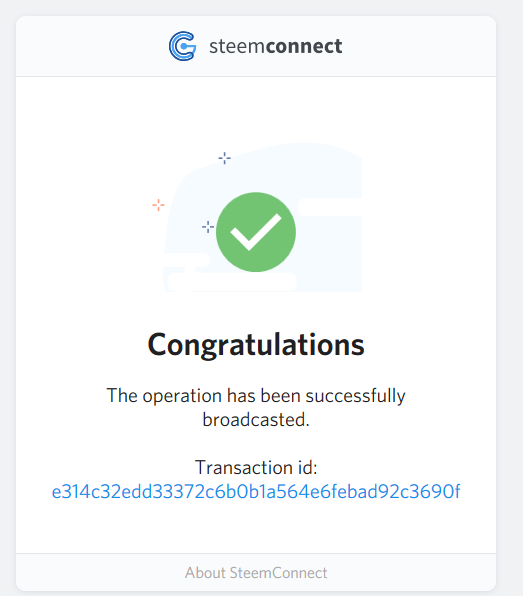 & There we have it, Delegations made easy as 1, 2, 3.
So, to summarize what www.steeemdel.com is:
http://www.steemdel.com/ a simple online delegating tool. Simply type in the username of the account that is delegating, then the username of the account that is receiving the delegation, then the amount and click.
Check the link it makes, to make sure there are no spelling errors and if everything is OK click delegate.
Then simply via Steemconnect go ahead and do your delegation.
The site does not collect any data, the only data that may eventually be collected is by your browser on your computer (as per your settings).
For multiple delegations, simply refresh your page and repeat the process.
www.steemdel.com = delegating made easy.
Managed by: @jackmiller (witness)

For those of you wondering about the above delegation to @ned, sure, check it out yourselves.
https://steemd.com/tx/e314c32edd33372c6b0b1a564e6febad92c3690f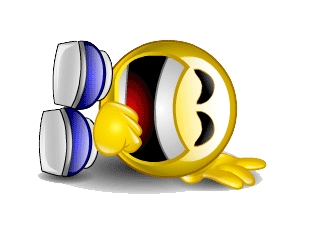 Image Source