Last week I was very lucky when I ended up finding a gold foil legendary dragon in my very first booster pack and Inside that same pack was a rare Haunted Spirit, in which I had a giveaway for. Before I announce the winner lets first take a look at what I found in my third ever purchased booster pack .... hint its another gold foil .....
Since winning that Gold Foil Legendary Dragon I have had the itch to buy another pack or two and today was that day. My second ever purchased pack was a little underwhelming with finding 4 commons and a rare but then I noticed the Steemmonsters website accepts paypal and I just happen to have a couple extra USD inside of my paypal account so away I go to purchase another pack and guess what was inside .......
Another Gold Foil
That's right in my first purchased booster pack I found a gold foil legendary and then in my third ever booster pack I found another gold foil..... What luck !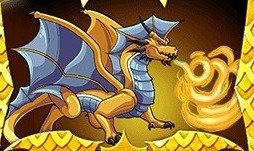 I know what you are thinking. You lucky SOB ! ..... How did you manage to get two gold foils in such a small amount of purchased decks. But before you get the pitchforks ready my second gold foil wasn't a legendary ( I had you going for a second there didn't I ?). Its the Sabre Shark ... it isn't a legendary but it will do nicely as my Gold Foil Dragon was getting lonely being the only gold card in my deck.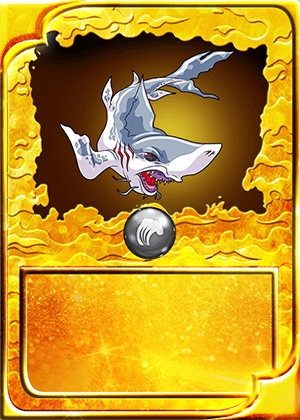 If you are a fan of @steemmonsters than you likely have already heard the KickStarter for @steemmonsters has started. If not there is still time to get in and get some awesome deals and pick up some exclusive cards. I jumped in on the early bird $50 offer. If you are thinking about purchasing some cards and are going to spend $25 + I think its best to do so with the kickstarter campaign as you get more value for your buck. Check it out for yourself by clicking here
Now onto the winner ....
Congrats to @trisquelwhare who has won the rare card Haunted Spirit,.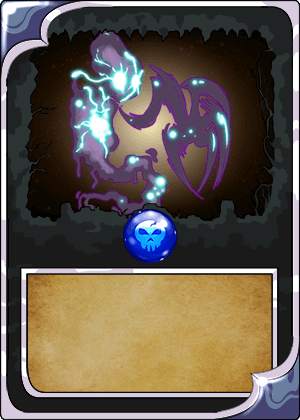 Your card will be sent to you in the next 24 hours !