STEEM MONSTERS : GUESS IT, WIN IT CONTEST #2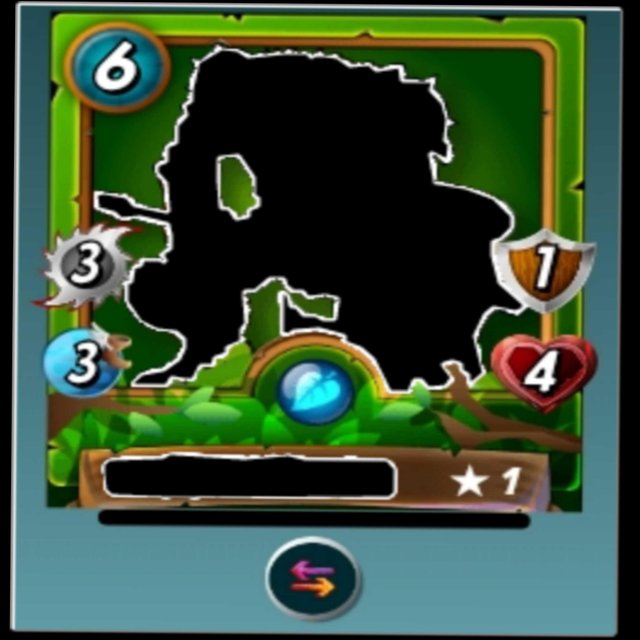 Hi Pals 👋
Today I'm going to challenge you again to guess the monster that's in the picture and when you do guess it right, you can win it!
Our mystery monster for today is a tough melee monster. He has some decent damage, as you can see he has 3 damage, thats not normal for a level 1 monster, given that he has a decent defense and speed too.
But every good stats of a monster in steem monsters should be balanced by a drawback. His drawback is that he needs 6 mana, thats not good if the required mana for your battle is pretty low.
Overall, i think this monster is pretty decent monster in case your battle requires a high quantity of mana (20+ mana). He is well balanced, offensively and defensively and together with his skill retaliate surely this monster can have an impact on a fight.
For the sake of those who didnt know what does skill retaliate do, here it is:
When hit with a Melee attack, Monsters with Retaliate have a chance of attacking their attacker.
Clue:
He's face is like an orc.
He has a big axe.
Joining is easy and simple
✔️ Comment your guess.
I will write down all the names of whoever guess it right in the random name picker to decide who will win.

If you have different username in steemmonsters, kindly comment it so that I can gift to you your prize.
✖️ upvotes, resteem, follow is not necessary
But if you do so, I will gladly appreciate it Pals ☺️
That's all!
Winners will be announced in the comment section and I will gift the card to the winner when this post payouts.
Other steemians who's giving away free cards too! Go check them out if you want.
Good Luck and have a good day Pals!!