Steem Monster Card Giveway (1UP Fundraiser) - Post for Beta GF Naga Warrior + Alpha GF Haunted Spirit + 4x BONUS cards + 25x BOOSTER PACK for about $130!
Hello Steemit friends,
UPDATE!!! FASTEN YOUR SEATBELTS PEOPLE! CAN YOU IMAGINE WE GOT A GIFT FROM @oliverschmid .. an unbelievable Naga Warrior Gold Foil Edition Beta Card with a market value of about $50!!! RAISING THE GIVEAWAY TO ABOUT $100!!! Big Thanks goto @oliverschmid!
UPDATE!!! WE REACHED NOW 30 PARTICIPANTS AND YOU UNLOCKED +15 BOOSTER PACKS!!! BIG THANKS GO TO @the01crow who saw the chance to help out the community in the last minute! and TO TOP UP THE GIVEAWAY TO $130!!! AMAZING, I FEEL HAPPY!!!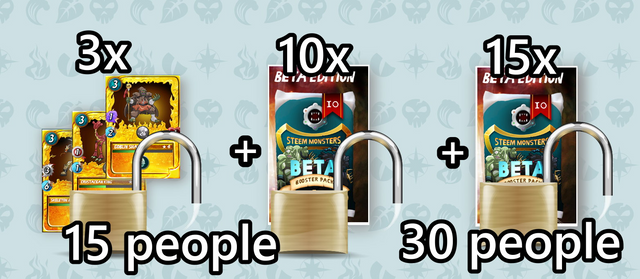 or should i say Steem Monsters! In my last post i created a bit confusion but now I decided to bring more attention to Steem Monsters and 1UP with this giveaway of a Gold Foil HAUNTED SPIRIT with a market value of $10 AND a GOLD FOIL NAGA WARRIOR BETA with a market value about $50!!! Reddit links can get another Gold Foil and please read about unlock another 3 Gold Foil cards and 10 Booster Packs below!!!
So all you have to do can you read below.. nice rhyme! 😁
reminder: Please read the rules at the end of this post before you participate

To participate in the giveaway do the following:
Upvote and Resteem this post
make NEW post about Steem Monsters with the tag #steemmonsters on Steemit
LINK this post in a comment here below [name](link)
Reddit users only (Steemians feel free to create an account to support Steem Monters to get additional gold foil s. below) LINK their post in the OfficialSteemMonsters subreddit and LINK it here too
You are new here and like what you see?! Please join Steem Monsters and sign up via this Steem Monsters Link Thank you!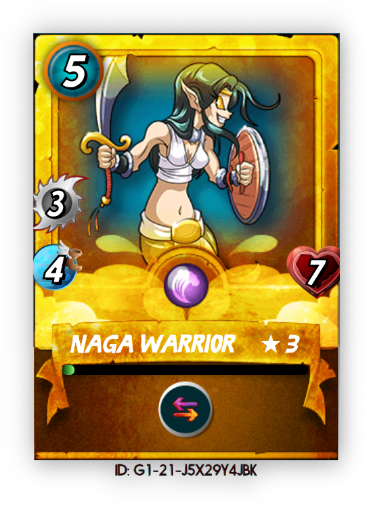 We want more fun! What can we do?
LEVEL1: If this reaches critical mass of at least 15 participants then i throw in another 3 Common Gold Foil cards for about $12 AND 10x BOOSTER PACKS for $20 with distribution of 5-3-1-1 (additional 4 winners) for the giveaway! Please spread the message! - DONE!!!!!!!!!!!!!!!!!
LEVEL2: If this reaches critical mass of at least 30 participants then i throw in another 15 Booster Packs for $30 with distribution 1 for every randomly chosen winner (additional 15 winners) for the giveaway! Please spread the message! - 10 MORE TO GO!!
Discord discussion channels:
Steem Monsters #steemmonsters-post-promotion-only #sm-giveaways-posts
1UP #steemmonsters
TSMG #steemmonsters-posts-only
Dappsify #giveaway-contests
---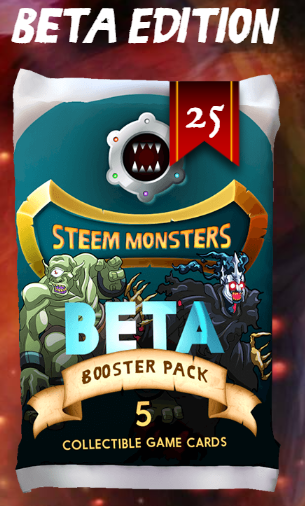 ---
| SKELETON WARRIOR | CRUSTACEAN KING | GOBLIN SHAMAN |
| --- | --- | --- |
| | | |
Reddit-Bonus

..and if this is not enough Reddit ONLY users have the chance to get a Gold Foil SPINEBACK WOLF with a value of $5!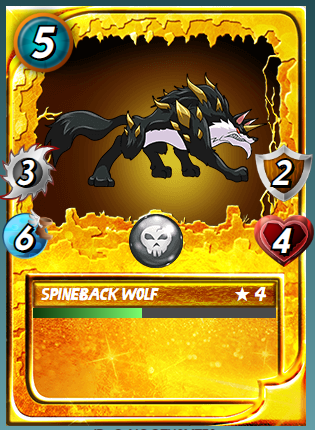 Rules
No shit posts allowed. Write something useful, e. g. cool deck, your collection, market, monster art,.. must not be lengthy but with some value
Just one per person and new posts after my post allowed
Points 1. 2. 3. are mandatory to participate in the giveaway
Up to 25 randomly choosen winners will be announced after post payout in a separate post
So i hope this makes sense and you'll have fun!
Don't forget the Steem Monsters Kickstarter and Fundition
I'm excited to see your posts about Steem Monsters
This is a special Steem Monster bounty post for 1UP, the Curation System for Communities with its own Smart Media Token. Check out the fundraiser to learn more about it and how to earn bounties yourself: https://fundition.io/#!/@steem-1up/0xxjea70g.