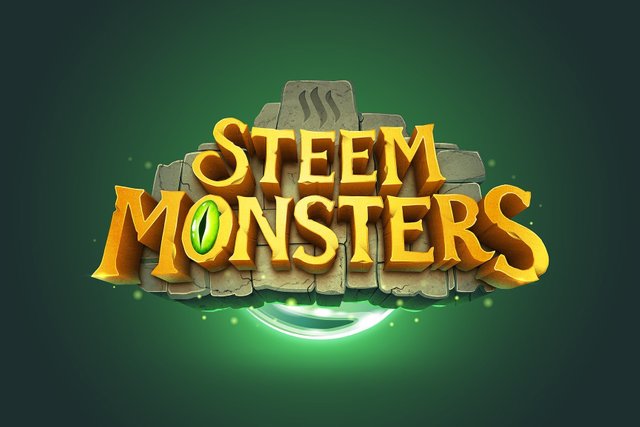 A very nice idea to continue the deck debate in an article form, Tim (@rondras). Since we have already talked about decks, I would like to take part here as well.
As my own deck is also maxed out at every card I also will argue with maxed level cards. Also, I will assume 20 mana fights.
I've already thought about different decks, that's a lot of fun for me too. I don't want to betray all of them, but one deck I want to share with you today.
Tim has built a very interesting deck here. The Selenia Sky and Lightning Dragon base is very cool. Laying the tank flat in the first round sounds like a smart plan. If Tim's tank is destroyed, however, the deck is levered out because the range attack cannot attack from the first position.
"The Ranged Attack stat denotes how much damage the Monster will do when it hits its opponent. Ranged attacks can be performed from any position except the first position."
Source: Steem Monsters Gameplay Mechanics Revealed!
Especially with max decks you have a big advantage with a mixed rush deck at the beginning. Nevertheless, I want to show with today's deck that you can also rock a tournament with an elemental summoner.
With the following deck, it should be an easy game. This deck costs exactly 20 mana, which was not exactly my purpose to achieve this goal. It just fits here very well.
Alric Stormbringer
Naga Warrior
Spineback Turtle
Mischievous Mermaid
Crustacean King
Here are the cards in detail....
Position 0: Alric Stormbringer (2 Mana)
Alric Stormbringer is the cheapest summoner with 2 mana and therefore has a slight advantage when it comes to deck building. In addition, all friendly magic attack monsters have +1 magic attack.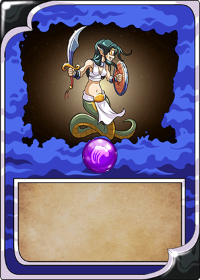 Position 1: Naga Warrior (5 Mana)
Melee: 5 / Speed: 4 / Health: 9 / Ability: Retaliate, Enrage
Naga Warrior is a tank and quite a beast with a melee attack of 5. She has a 42% chance of being the fastest on the board due to 4 speed. The ability "enrage" gives Naga Warrior a melee attack boost when she has full health. That will be the case if she's the first to attack in the first round. So it is placed exactly right in the first position. This ability also harmonizes very well with "group heal". With the ability "retaliate" Naga Warrior has the chance of performing a melee attack against the enemy Monster that attacked them when is hit with a melee attack. So Naga Warrior takes revenge immediately!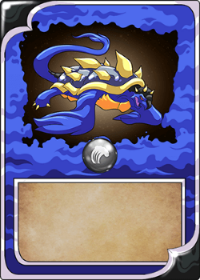 Position 2: Spineback Turtle (4 Mana)
Melee: 3 / Speed: 2 / Armor: 5 / Health: 7 / Ability: Thorns
As a second tank, I choose the Spineback Turtle. He's not very fast, but the ability "thorns" allows him to do guaranteed melee damage back to the attacker, when hit with a melee attack. So he's also taking revenge immediately! However, this is also important to compensate for the low attack strength of only 3 melee attack. Since I have a card with "group heal" in the deck (Crustacean King), he will be able to hold the position for a long time.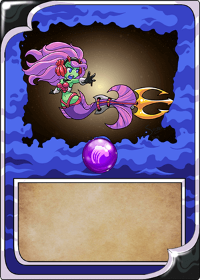 Position 3: Mischievous Mermaid (6 Mana)
Magic: 4 / Speed: 5 / Health: 7 / Ability: Dodge
Mischievous Mermaid gets a +1 boost on the magic attack from the summoner (Alric Stormbringer) and thus has 4 magic attack. That's quite okay because she attacks tirelessly and every lap the opponent's first position from ambush. From turn 1, Mischievous Mermaid can attack the enemy position one using the magic attack. A nice side effect of the magic attacks is that they cannot miss, and ignore an opponent's armor, directly reducing their health. So the tank is perforated despite armor. The ability "dodge" means a higher chance of evading Melee and Ranged attacks. Mischievous also benefits from "group heal".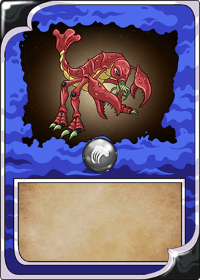 Position 4: Crustacean King (3 Mana)
Range: 1 / Speed: 2 / Health: 7 / Ability: Group Heal
The Crustacean King has no exciting stats, but it is important to tie the entire deck together. By means of "group heal" Crustacean King supports the complete deck. Since the last position in the deck can also be attacked (ability: sneak), there should not be too little health here. With 7 health Crustacean King is well equipped. However, the supposedly low attack values should not be underestimated, because he attacks the opponent's first position from round 1 by means of range attack. Last but not least Crustacean King itself benefits from "group heal".
---
When I compete against Tim's deck, it's highly likely that my first tank will be killed. In round 2 I'll disassemble his tank into thousands of parts. Then it's easy to paralyze his deck completely because then everyone will just stand around helpless and anxious.
Have you promoted the Kickstarter to your friends yet?
How would you competing with my deck?
Greetings
Oli