KGroup enters the SteemMonsters Arena
Hello Steemers and Gamers and Warriors of all sorts! This blog shall chronicle the adventures of KGroup as we play #SteemMonsters daily! Beginning with just a $10 Beta Starter Pack of cards, just How Far can we Journey? We dream great dreams and have lofty goals! Follow us as we go from Apprentice to Master!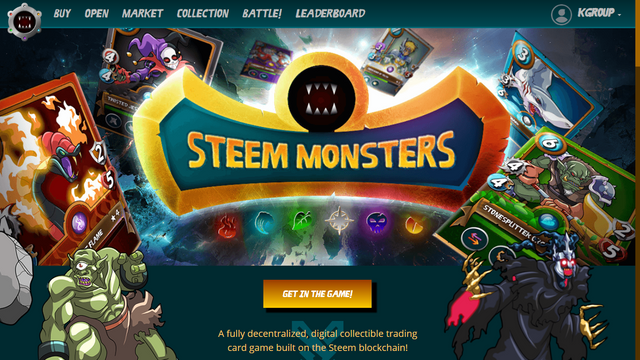 This account was created to receive a Beta Starter Pack from the very successful Kickstarter campaign created by @steemmonsters recently. So we started with all level 1 cards with no duplicates; no card leveling was possible. You can get your own Starter Pack at the SteemMonsters website and meet us in Battle, if you Dare!
I was asked by a friend to take this challenge to see how far we can progress from a Starter Pack. We encourage others to share their progress as well on their journey #fromstartertochampion.
How to Increase your Rating and Rank
Battle and Win! But you will not go far with your Starter Pack. You'll need and want more cards. You could buy Booster Packs for $2 each or you could buy cards by clicking Market in the top menu of the the SteemMonsters website .
We have NOT bought packs or cards, yet we have received some anyway! How?
Do Daily Quests
There are daily quests in SteemMonsters! You can win a Booster Pack of 5 cards just by winning 10 battles from the Splinter (you can think of this as a unique world or fighting school) that is specified in the quest. The Splinters are Fire, Death, Earth, Life, Water and Dragon. When you first start playing SteemMonsters, you may have a preferred Splinter to battle within. The daily quest takes you out of your comfort zone and forces you to explore new worlds!
Progress So Far
Let's look at the Booster Pack we received for completing the daily quest today!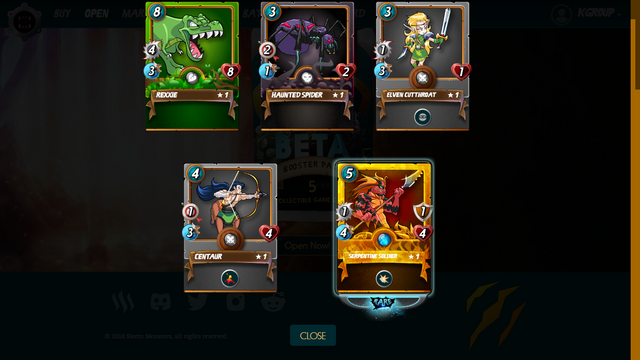 A GOLD card! We shall use this with pride and honor. Behold and beware!
We were fortunate in previous daily quest Booster Pack winnings. Not One, but TWO Legendary Cards! Luck was truly with us!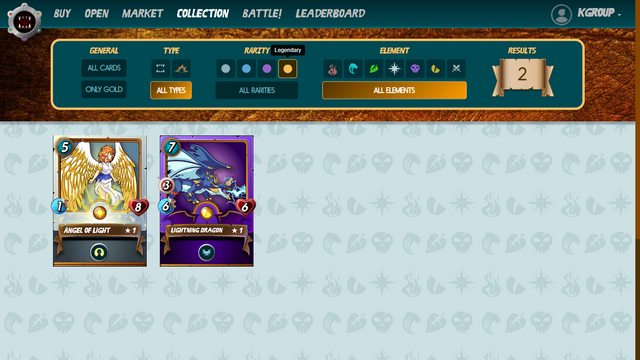 Our Rating and Rank as of Today, with Most Recent Battles
You can see that we are Rated at 376, however we have been over 400 as documented in the Battle Log. Therefore we are guaranteed to receive 2 Booster Packs in less than 2 weeks when Season Two ends.
Congrats and shout out to @clove71, @imperfect-one, @broncnutz and @vaansteam for being at the Very TOP of the Leader Board. Nice work, Battle Masters! This Apprentice will study you and emulate your style, hoping to achieve a fraction of your success.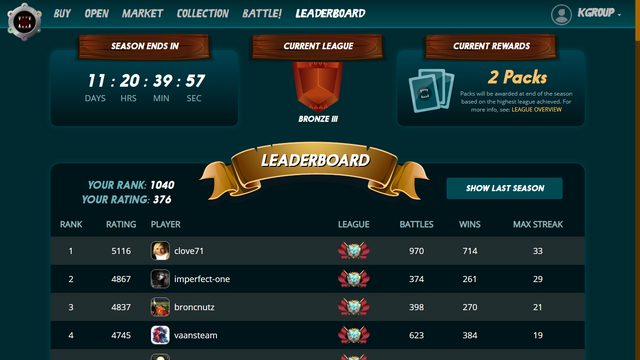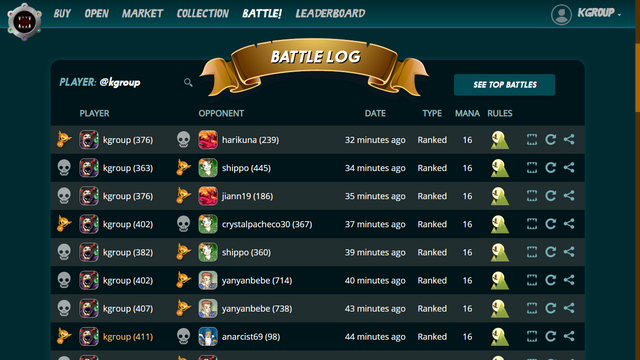 How to Play like a Master
All Masters start as an Apprentice. To be a great Warrior, you must first be a Disciple!
Study the Masters! Be a seeker of knowledge. Click a Master at the Top of the Leader Board and see their Last Team Used. Go to @clove71's Steemit blog and watch the excellent videos she constantly posts. Be humble. Accept defeat; you will learn from it. The road is Not Easy for the Apprentice. But the desire for Victory and a Steadfast Heart shall carry you Onward and Upward toward Master status. If you Wish it, you Can Achieve it!
Battle Music from Nightwish - Wishmaster!
Master!
Apprentice!
Heartborne! 7th seeker.
Warrior!
Disciple!
In me the Wishmaster!