Steem monsters - P2P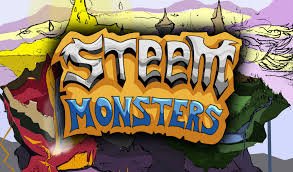 As i've heard great things about Steem Monsters, I figured i'd look into it and experience what it's about first hand.
Lately being disappointed by the growing number of "pay to play" games that make winning an impossible accomplishment to newcomers with no coin to drop, I was hoping SM would be different.
As my purchased packs were all underpowered rares and commons, I quickly realized SM, much like Hearthstone and Magic the Gathering, is a game revolving around money and chance, hiding behind a fake concept of strategy to lure people in.
I was only paired against players with twice my ranking who had legendaries and mythics, which realistically, no amount of "strategy" can defeat those with commons or normal rares.
I love how it holds an open market for trading, buying, and selling cards, however I also feel like that only gives the players with money a bigger advantage.
Really disappointed so far and am focusing more of my time on Crypto Wars for now. It seems to still be working out some bugs, but earning eth for free on a pvp platform is pretty cool.