Steem Monsters Quests: One More Quest Win and Some Nice Cards
Hello Friends,
For some of you, it's beginning or mid Sunday and for some others it's almost end of Sunday.
I hope you enjoyed/enjoying the Sunday holiday :).
Here I am with another quest win and the cards I got from the booster pack I received as part of winning quest.
So, this quest was like previous quests where it too more than a day for me to complete it with Earth Splinter cards and my combination of Rexie and Flesh Golem/Stonesplitter Orc wasn't that effective for most of the games, but somehow, I managed to complete this quest.
So, what I got from the booster pack I received? Here are those cards.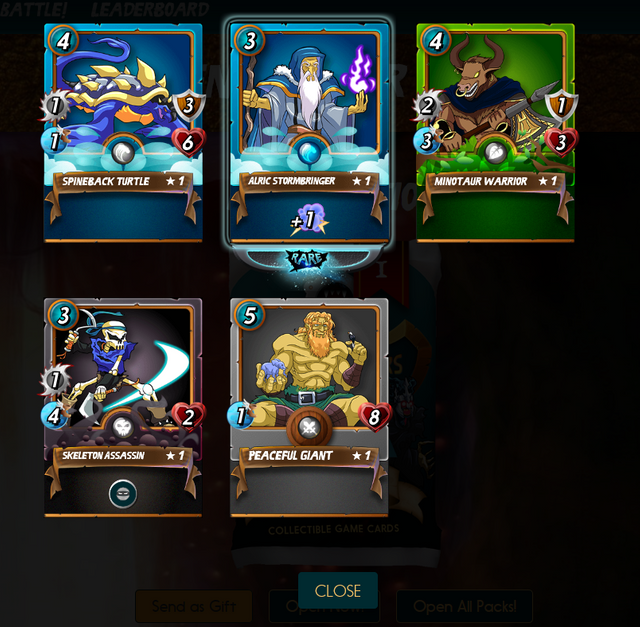 It's nice to have a Summoner in the form of Alric Stormbringer and hopefully, some of my cards can have their maximum level because of the supposed upgrade of Alric Stormbringer.
The remaining cards Spineback Turtle, Minotaur Warrior, Skeleton Assassin and Peaceful Giant will be useful at some point of time for me.
I just feel that I am getting addicted to these Steem Monsters battles and need to have a control over myself, but, is it possible, is a question to myself.
When I don't win, it makes me frustrated and that doesn't stops me from going for one more battle.
Hopefully, I can level up some cards and have better gaming.
Thanks for reading, have nice time.