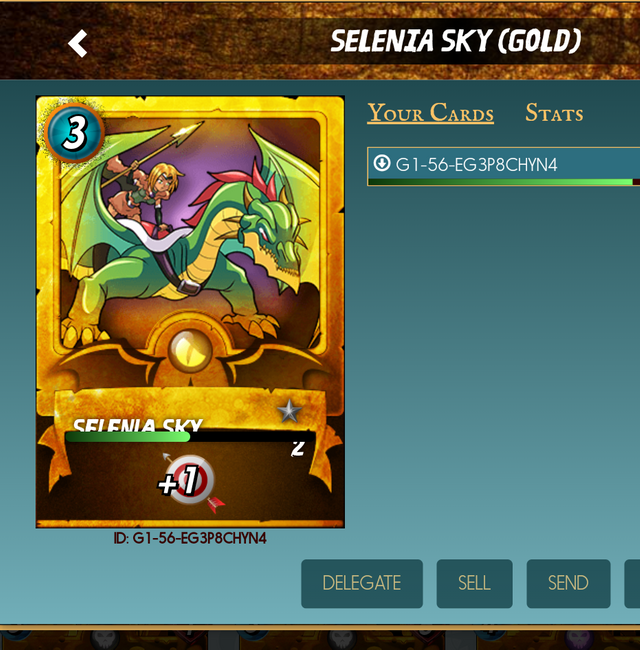 She's as cool as told in story around the splintersland😊
Hellow Steemit Fellows
I'm back to my world again😊 though I never left splintersland even for a day or so😊 but in the last 3 days, there're many things happens and make me feel so happy.
4 days ago, my coach whom also a leader or manager of Team Possible surprised me with this post 😁 and Thanks God the cards not in cooldown, so I have a chance to ride on Seleniasky, the first legendary summoner in splintersland. She boosted my mood to play it.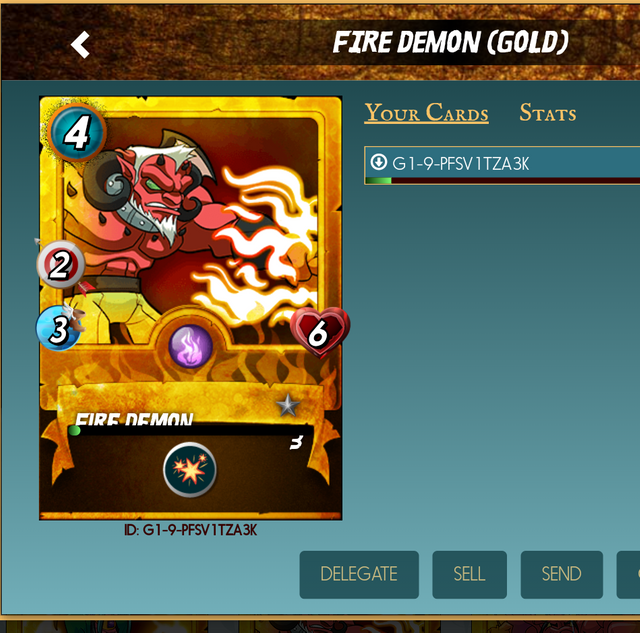 She's not alone😀 she's accompanied by this blasted demon😊
I have been with @teampossible since October 2018, before I could bought my own starter pack for 16.8 Steems and grow my account up to 395 SP (today's update). Did I grow only because of steemmonsters?
Off Course I'm not!
But with the generous supporters I found in the Team, I found many new possible ways and boost of motivations to keep playing and keep growing. I was pointed as a captain to take care of some delegated accounts, which means I have many access to learn and play.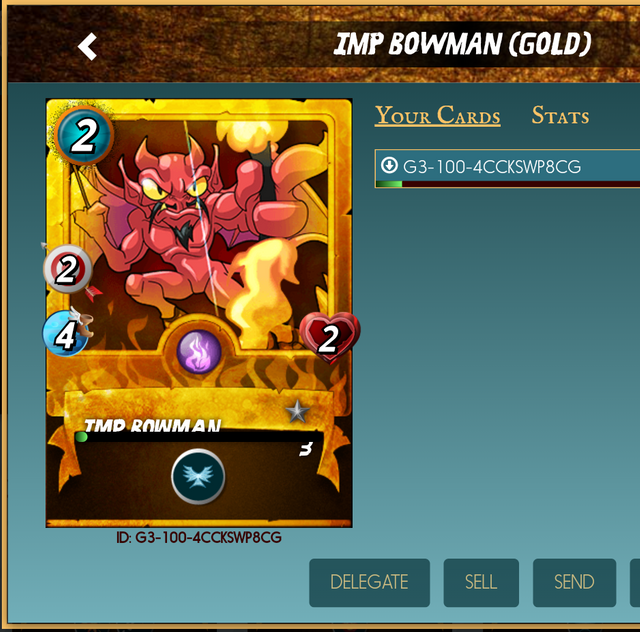 another perfect monster for the fire splinter to be summoned by seleniasky
I was so happy when I can use @teampossible Mav's Upvote to help my teammates boost their steemmonsters posts at least once a week. Well, you know 😊 If you have registered your stemmonster's account to it discord channel, you'll have a chance to get SM-Vote bot's voter every 36 hours which the value is $0.3. But if @teampossible or other maverick house's members use their $upvote on yours, the value will be at $1.7 to $1.9.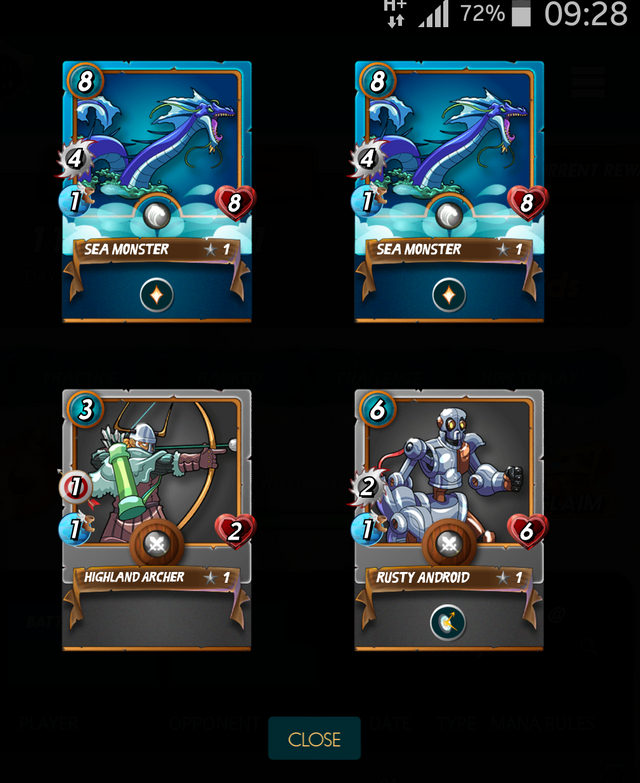 daily quest rewards 😂😂😂😂 how could I complaint? It's for free
Are there any possibilities to get a chance to earn from playing steemmonsters?
Sure, you can get it by sellingbyour cards, delegate your deck or monster cards, get some free reward cards from playing daily quests, get free upvoted from SM-Vote bot on your steemmonster's post or winning any tournaments😊. I've seen some members of team possible won the tourney and collect 100 steem from it.
but why then you joined team possible, while you can get everything by yourself?
Read this carefully and we can discuss about it later in the comment, if you have anything in your mind after reading this post😊
Steemit is a community based activity
As you know, when you made your introduction post, if it made anyone interested to comment, they will suggest you to join the community and get some support from many generous people. I don't know any steemmonsters community except the maverick house. Team Possible might be considered as one of the first initiative to support newbie players.
the rules of the community
Remember that you need to link anything or copy paste templates on your posts that shows you are being part of a community or contest or dApps? But after following all the rules, still...it's frustrating you to compete against high rep posters who already being set in auto-vote or white list posters😊 though your posts probably better than theirs?
in Team Possible, we don't have that template YET, but if you were invited to be the member and know how to have fun with steemmonsters, you will find something different😉
you can start with nothing but an intention to have fun😃😄
We're gamers but also supporters😊. We support each other in many ways. We have many cool people who would started a discussion and find solution for any problems we face in time. We adjusted our way of playing and share or perspectives on some unpleasant situation in the games.
Is there any guarantee that you can earn steem from playing the game or join the Team Possible?
Nope! Why would you need any guarantees when everything is on your hand? All you have to do are to learn and ask questions to those who already get benefit from it?
this is a pays to play game!
When you can't afford to pay and play, but you're so curious about it, why not asking for "how to?". Nothing impossible except "run away from the death", right? If it just about "wanna try but I don't have enough steem to buy starter pack and start playing" thing😃
come out and play with us till you can afford the starter pack and build your own deck.
Make sure you are an active steemian, you are trustworthy, willing to have fun, honest and want to grow on steemit😉
You will never know your potential ability if you never try anything new. No shortcut to success, but there're always way to reach your goals.
play steemmonsters, won the tournaments and grow your Steem Power😉