Splinterlands: Common Misunderstandings – When Does a Peaceful Monster Take Its Turn?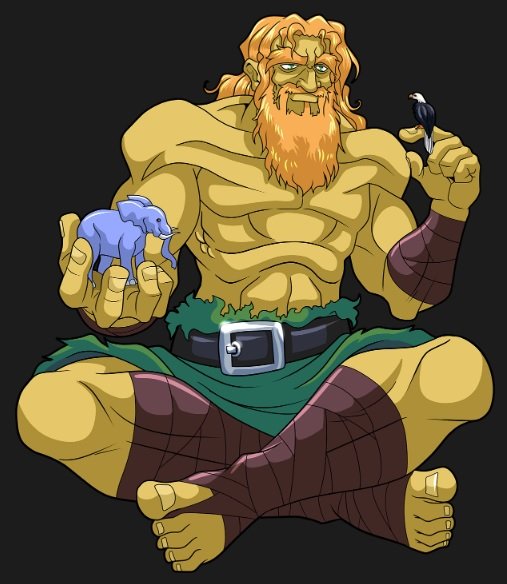 According to the Splinterlands "How to Play" guide:
https://splinterlands.com/?p=gameplay
"The Monsters with the highest Speed will take their turns first. If two monsters' speeds are equal, then attack type is used to break the tie: first magic, then ranged, and finally melee. If the attack types are the same, then a random order is chosen."
This description, however, does not specify when peaceful monsters with no attack take their turn.
Some players have theorized that monsters with no attack go after ranged monsters but before melee monsters. But the reality is that peaceful monsters have the same priority as melee monsters as you can see in this sample battle:
https://splinterlands.com/?p=battle&id=47474f67c3d53e08456784a8d01c945254a263e1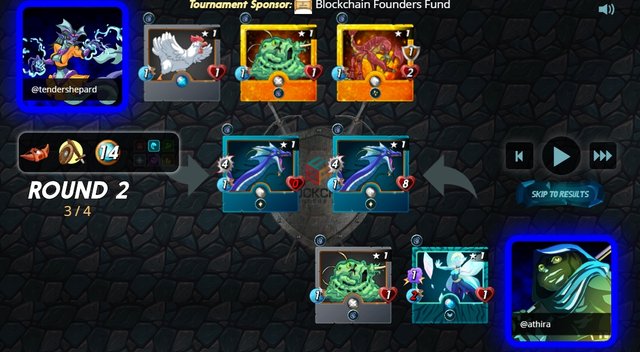 In Round 2, the Bortus Sea Monster (Speed 1 Melee) randomly goes before both the Xia Sea Monster (Speed 1 Melee) as well as the Xia Crustacean King (Speed 1 No Attack).
So what are the implications of this?
There are a lot of peaceful monsters that don't really do anything during their turn. So for these monsters, it doesn't really matter when they take their turn. (Historical Note: Before the recent change to Stun, their turn order affected when their Stun status was removed and thus how long they were vulnerable to Knockout). These monsters include:
Goblin Shaman (Levels 1 & 2)
Failed Summoner
Swamp Thing (Levels 1)
Baby Unicorn (Levels 1 & 2)
Warrior of Peace
Undead Priest (Levels 1 & 2)
Shadowy Presence
Peaceful Giant
Creeping Ooze (Levels 1, 2, & 3)
Furious Chicken (Levels 1 & 2)
Lord Arianthus
Turn order does matter, however, for these peaceful monsters with Cleanse, Heal, Repair, Tank Heal, and Triage:
[CLEANSE]
Silvershield Bard (Level 1)
Truthspeaker
[HEAL]
Gelatinous Cube
[REPAIR]
Armorsmith (Levels 1 & 2)
[TANK HEAL]
Crustacean King (Levels 1 & 2)
Albatross
Divine Healer (Levels 1 & 2)
Truthspeaker
Angel of Light
[TRIAGE]
Mermaid Healer (Level 1)
I asked @yabapmatt and he confirmed that right now monsters with no attack are in the same category as melee monsters when it comes to turn order. However, he seemed open to potentially changing it.
So what do you think? Do you like the status quo where peaceful and melee monsters are in the same category? Should peaceful monsters go before melee monsters (but still after ranged monsters)? Should peaceful monsters go after all the melee monsters? Or do you have another suggestion?