I just opened 7 packs of SteemMonsters, would like to get evaluation on the cards!
So I just bought my starter pack and purchased a pack. I got an epic card and one rare! I got excited and bought 6 more!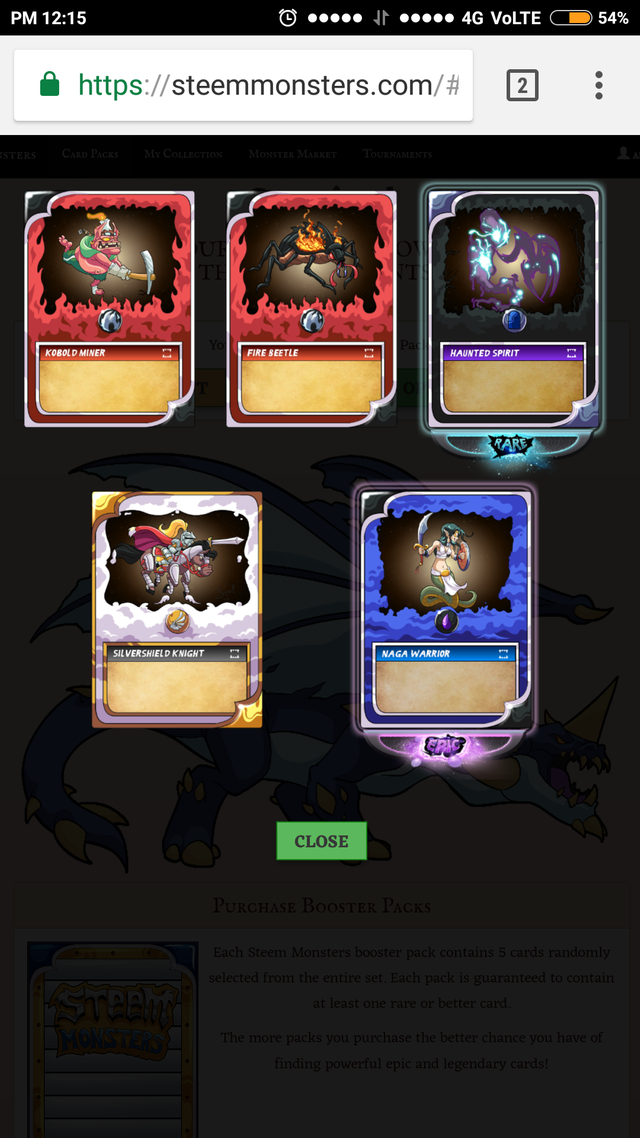 Next two packs, I got a single rare, third pack double rare (no screenshot 😅), then in the fourth pack I got an epic again!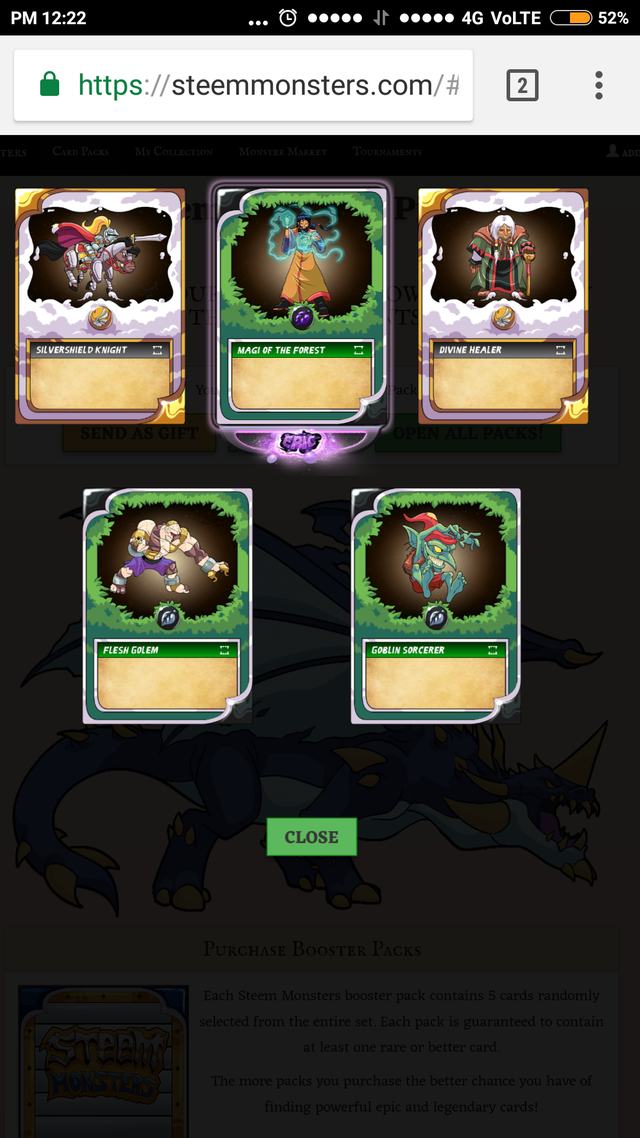 Sixth pack, single rare, no legendaries till now, but finally in my last pack, I hit a legend!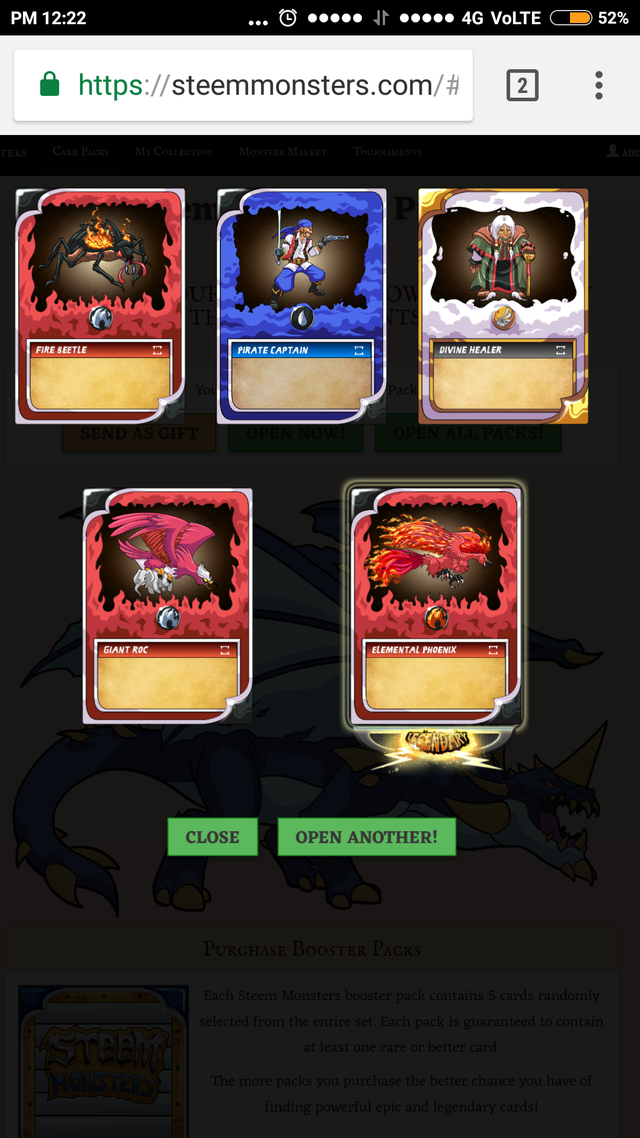 I would like to know the value of the legendary and epic cards I got, Thanx!
:D