BAKKT coming! Up or Down?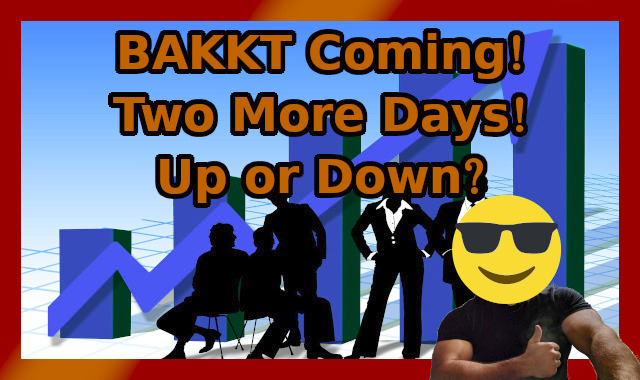 BAKKT coming...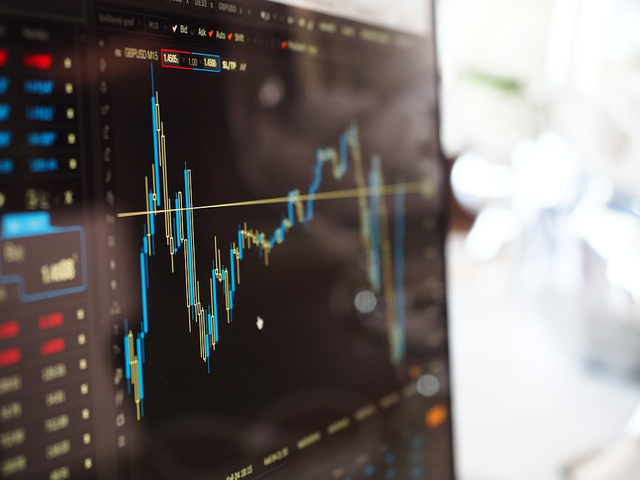 Two more days! Two more days for BAKKT to be launched, BAKKT will be the first financial tool that allows investors to deal, trade and invest in "physical Bitcoin", which means that if BAKKT gets a huge demand by big institutions, big investors, big traders, and big players, they will have to buy real Bitcoin from the market, increasing the demand and decreasing the supply on the exchanges... The issue is that this can also be a bad thing.
Were you guys here when the bear market started? I was! I was one of the fools that decided to buy the top.... back then I knew nothing of investing, trading, blockchains, DLTs, cryptography, I knew nothing, John Snow probably knew more than me, but I don't regret it, it's been a fantastic year and a half, having skin in the game is the best way for someone to learn, because stakes are high! Well, regardless of that...
In late 2017, early 2018, the bear market started, for those that weren't around back then one of the things that happened at the All-Time High were CME futures, a tool that is, in some ways, similar to BAKKT, but also different in the most important part... CME futures dealt with cash and not physical bitcoin, while BAKKT will deal with physical Bitcoin, that changes the whole thing since it drives actual demand and scarcity for the asset!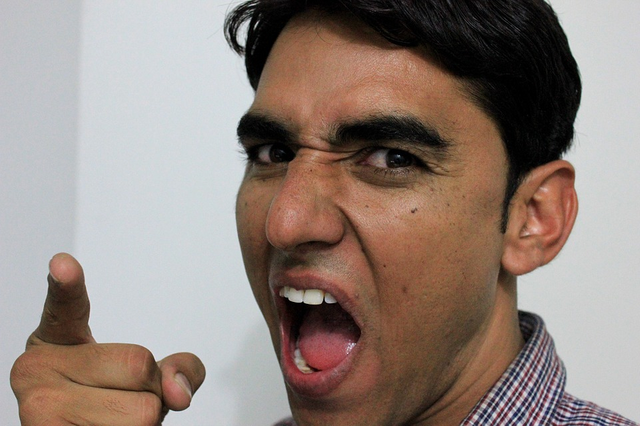 Many Bitcoin enthusiasts blame CME futures for the bear market, I disagree with them, maybe futures helped, but they weren't alone, the bear market was just unavoidable, nothing goes up forever, and with the slow Bitcoin transaction times, high fees, scams, pumps and dumps the market had back then it was just unavoidable. But maybe CME futures helped the whole thing crumble, maybe CME futures killed the phoenix that is the Crypto Market, no one knows, but it sure makes some people scared that the same thing is going to happen with BAKKT.
Well, in my opinion, BAKKT won't change things that much short-term, they've already bought a large number of Bitcoins and we don't have enough FOMO and adoption in the crypto market for BAKKT to change the whole chessboard, what it might do is give us more upside potential long-term.
But this is just my opinion, of course, I have no way of knowing, and no one truly knows, the only thing I know is that Bitcoin never reached a new All-time high before a halving, and, even though past price action doesn't necessarily correlate with future price action, I don't think that's going to change this time around.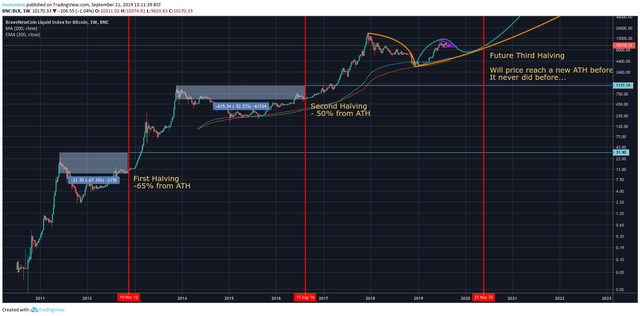 Source
I think we will spend Q4 2019 correcting and we will launch ourselves up in Q3 2020 all the way to mid-late 2021 when the next bear market restarts, with the possibility of us having a really, REALLY, prolonged bull market, I'm talking about a bull market spanning multiple halvings, if:
The right cryptos make the right moves
A good amount of cryptos finally get cashflow
We get a good amount of adoption, which might occur if FOMO not only in investors but also in governments, companies and developers arises.
The ECB and the Feds keep printing more money, which is almost certain it's going to happen
A recession happens
All-in-all, BAKKT is a good thing, it doesn't matter short-term, Bitcoin and most Cryptos are the first time humanity has something truly scarce, something that no one can dilute, BAKKT will just open the doors for big institutions to play with us, but, sooner or later, the scarcity that Crypto is will make them think twice if they shouldn't be long ALL THE TIME!
More reading material:
Images Free Source - 1, 2,3,4,5,6, 7, 8, 9, 10, 11, 12, 13, 14, 15, 16, 17, 18, 19, 20, 21, 22, 23, 24, 25, 26, 27 - Tradingview snapshots too.

Question of the day: What is your opinion about BAKKT? Do you think it's going to change the whole crypto market? Up or down?


Convert your Bitcoin to EUR/USD : Coinbase
Buy all kinds of Cryptocurrency: Binance
Join Steemmonsters, one of the top dapps on blockchain: Stemmonsters