I just got done listening to @exyle's weekly radio program and it was a great one.
All I can say is to hold onto your STEEM...things are going to get very interesting around here. Steem is going to make all of us look like total geniuses.
It is easy to fall prey to looking at things how they are now and believe it is how it will always be. I can tell you, after that broadcast, I can see some more of what is taking place behind the scenes.
I will do a full write up in the morning about what I think about the topic of discussion.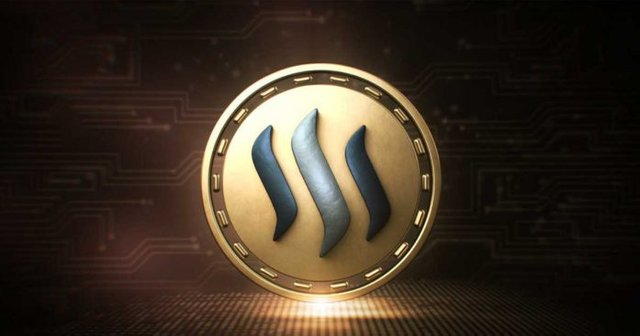 Source
Steem is evolving and presents an opportunity to everyone who is on here. Those who realize how early we are in this game will understand how the payoff can be enormous. The price of STEEM is getting battered because the crypto world turned its back on it.
The key here is the business world did not. And that is something that we are going to see coming in the next wave.
Innovation and creativity are what is paving the future. Each person on here is providing a service that is helping the Steem ecosystem to grow. While it is a slow process, exponential growth takes place when things appear slow. It is only in hindsight that one can see the massive change that was gearing up.
When discussing technology, it is easy to get caught up focusing upon the molehills while missing the entire mountain. For more than a year, I wrote how Steem is no longer a blogging platform. That ship sailed as Steem evolved into something completely different. Now do not get me wrong, it is still a part of the Steem experience yet the term "content creation" means a lot of things today.
Unfortunately, many still want to focus upon that. An unwillingness to change does not stop progress. The Luddites proved that more than a century ago. Instead, what happens is people get run over by it.
There is a lot taking place right now that is transforming Steem right before our eyes. Being on here daily makes it difficult to see. It really only happens when someone publicly provides a view of what is taking place behind the scenes with different projects. This happens from time-to-time, providing those who are attentive a glimpse into the future.
The bear market will not last forever. STEEM's plunge will not last forever. For those who think it is going to zero, think again. Holding that view might be the biggest mistake anyone can make. Simple understanding of blockchain and how things are unfolding on here show how that is impossible.
Think about it this way: there is a point when STEEM becomes so cheap that some of the hands on here will buy it up by the truckload. Do you really think a guy like @theycallmedan would not be backing the truck up to load up on STEEM at a cent? Of course he would along with many others.
We are starting to see things happening that is reaching outside the ecosystem. This might not be apparent at this point but I can see some of the tentacles spreading. Many people put in a lot of time into projects that are doing just that. Fortunately, some of it is starting to emerge.
I usually do not watch the price of STEEM since I am in for the long-term. Now, however, I am looking at it daily. I have another bit of fiat set aside for the purpose of adding to my holdings. I am doing this because I believe that the time for STEEM to stop falling is getting closer. It might still be another 6 months away, there is no way to tell.
What I can tell everyone is there is a lot taking place that is adding to the value of Steem and will make the token desirable. We will see buying activity step in at some point. The good thing about this is that it is not going to come from speculators or crypto traders.
The next wave of buying is going to come from businesses looking to leverage what is on Steem.
For that reason, it might be best to hold onto those STEEMies.
The day when the outlook is radically different could be nearing.
Keep in mind, none of this is financial advice.
---
If you found this article informative, please give an upvote and resteem.