Introducing the Leo Bid Bot Sink! | Delegate & Earn Passive LEO Each Day + Help the Steemleo Community By Burning LEO Tokens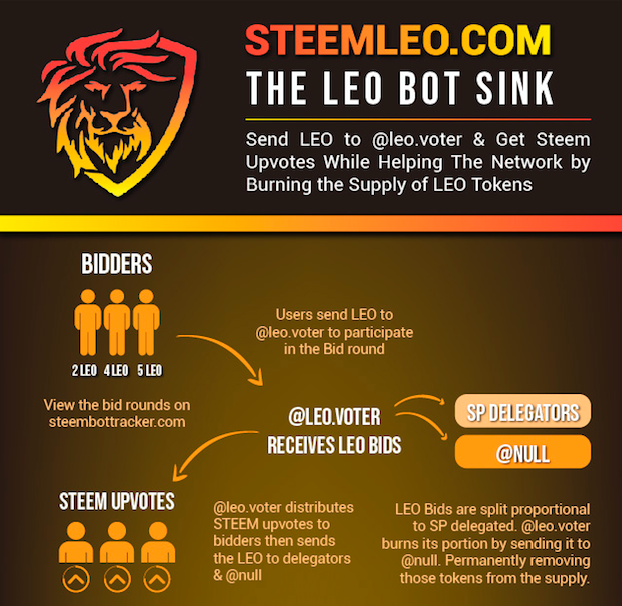 The Leo Bid Bot sink has been in the works for a little while. We were waiting to release it until 1 week after launch and here we are, as planned.
You thought Steemleo was good? You thought the LEO economy couldn't get any better?
Think again! This is the 2nd LEO token sink of many! (first token sink is post promotion on the website by sending tokens to @null to get on trending). We have more ideas in the pipeline as well.
A Bid Bot That Improves Steemleo
Most people hear bid bot and they think negative. They think of something that hurts the overall economy and they are reminded of the content indifferent voting bots hanging around the Steem ecosystem and pushing up irrelevant content to the top of trending.
The Leo Voting bot is not an ordinary bot. It recieves bids in LEO tokens and then distributes those tokens to SP delegators while simultaneously burning it's proportion (based on the bot's native Steem Power -- currently ~20,000SP and rising fast).
By burning tokens (sending them to @null), you reduce the supply of LEO. Combine that with a stable (or increasing) demand for the token and prices will rise over time. The most basic principle of economics in action.
Sending LEO to the bot will give you STEEM POWER votes that are worth only STEEM/SBD and NOT LEO. This way, we are able to distribute value for the tokens received and not affect content discovery on #steemleo and Steemleo.com The voting bot is set to 0% - 20% profitability (it won't calculate and distribute a negative ROI vote).
How to Use the Leo Voting Bot?
To use the voting bot, just follow these simple steps:
Post your awesome piece of content on Steem (doesn't have to be under the #steemleo tag)
Copy the link to the post (On steempeak/busy/insert-interface-here)
Send LEO to @leo.voter WITH your post link in the memo field (don't send to any account other than @leo.voter!!!)
Get an upvote from the bot!
The bot is also visible on Steembottracker.com. Go there and you can see all the voting bots and then you can look for us in the list. There is also a button at the top with the Steem-Engine logo. If you click that button it will display only Steem-Engine token voting bots and will make it easier to sort through the list.
How to Delegate to the Bot and Earn LEO Payouts Daily and Passively
It's simple! Just delegate SP to the voting bot account (@leo.voter) and then you will receive LEO payouts daily based on the amount of SP you have delegated.
Many will ask: "how much will I make delegating to @leo.voter" -- the answer is... we don't know.. yet. As the bot gets up and running we'll start to get more concrete figures and we will definitely be posting those concrete figures in the days/weeks to come.
Are There Any Bonuses for Being an Early Delegator to The Leo Voting Bot?
Hmm.. Funny you should ask!
We're doing a bounty program for anyone who decides to support the LEO economy by delegating to the voting bot.
All delegators (who delegate within the next 7 days until this post pays out) will receive a BONUS of 0.1 LEO to 1 STEEM POWER based on SP delegated.
For example, if you delegate 2,000 SP to the Leo Voting Bot, then you will receive 200 LEO on top of the regular daily payouts.
These bonus tokens will be sent in 8 transfers -- 1x a week for 8 weeks following the payout of this post.
For example, If you undelegate 4 weeks in, then you will have only received 4 weeks worth of your total bonus.
If you have any questions about this program or about the Leo Voting Bot, just drop them down below and we'll answer them as quickly as possible. You can also hop in our discord channel and chat with us there too!
Introducing the Leo Bot Sink!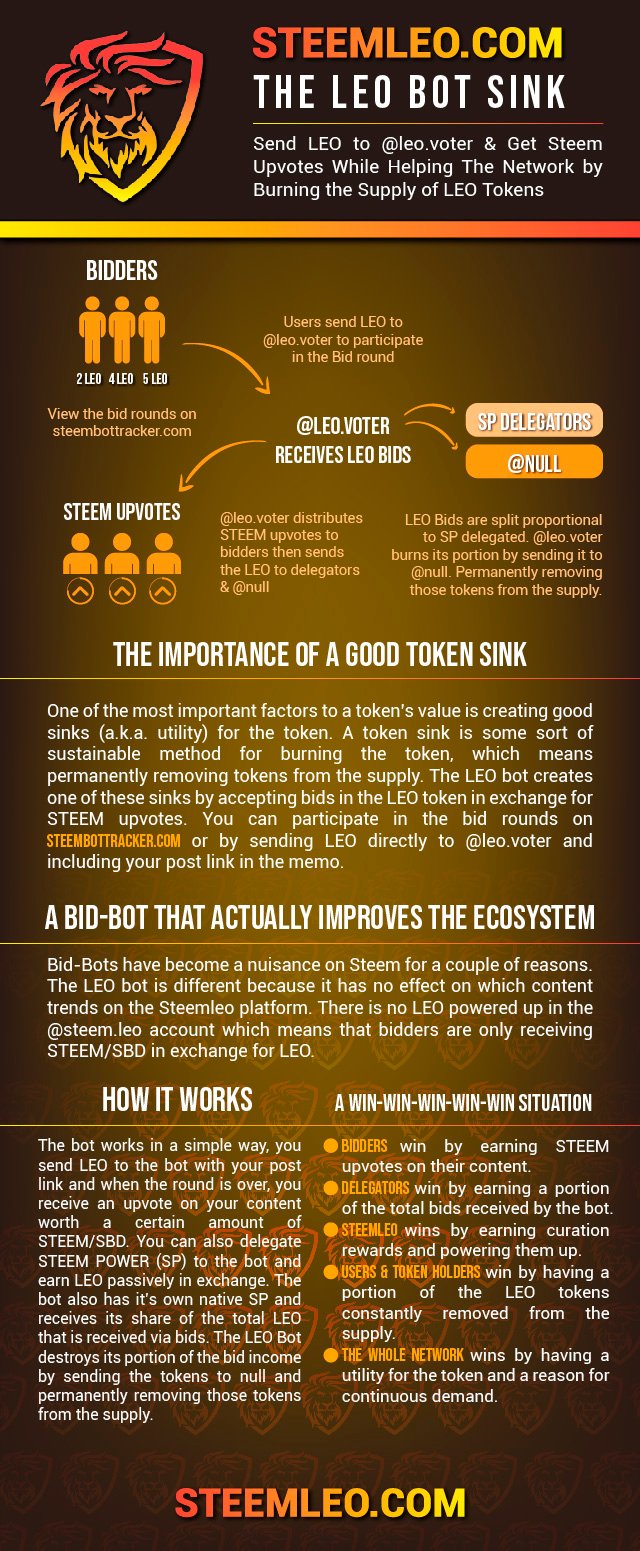 #steemleo - A Next-Generation Community for Investors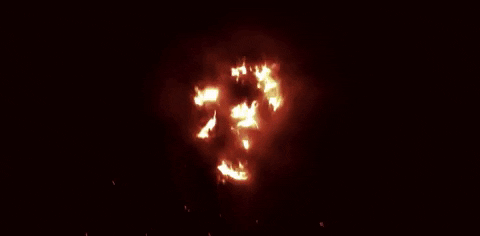 Steemleo -- Blogging Platform
LeoTube -- Video Platform
LeoPeak -- All-In-One Interface