@steemkitchen "Picks of the week" from the SteemKitchen community (Week Ending 13/07)

@steemkitchen will choose 5 recipes from our community using the steemkitchen tag each week and feature in our weekly "Picks of the week" post.
This feature is to encourage our users to improve on their content and recipe posts and to have an incentive to produce the best recipe collection from across the world in one place.
This feature will also in time stand as a benchmark and example for all the users of SteemKitchen to aspire to.
Here follows our latest edition of recipes:
Our first featured post is by @lizelle.
My breakfast offerings for this week's Steemkitchen Contest may not be the healthiest; but it offers a savoury and a sweet plate, and at least has been made with basic pantry staples and fresh berries, so no need to run out to the stores!.
Click here to visit the recipe.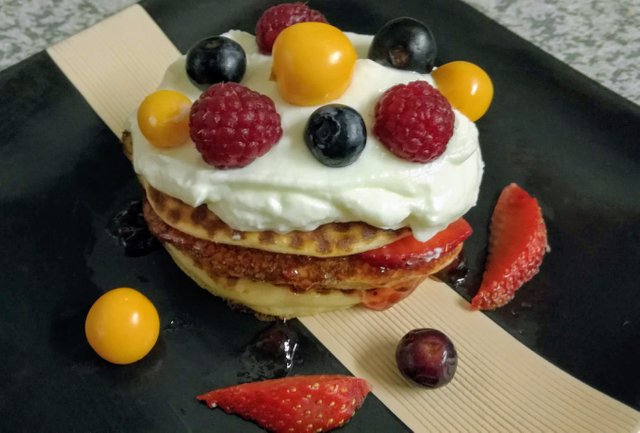 The second featured recipe is by @crypticat.
Receiving many mentions for this post we thought to add it here as well.
The best pies are always homemade, that includes using locally grown fruit and making your own crust. We won't get into details about making the crust, just follow the recipe for pie crust on the back of the lard box and freeze what you don't need into individually wrapped portions; you can also buy ready-made crust but you may as well just buy a pie.
Click here to visit the recipe.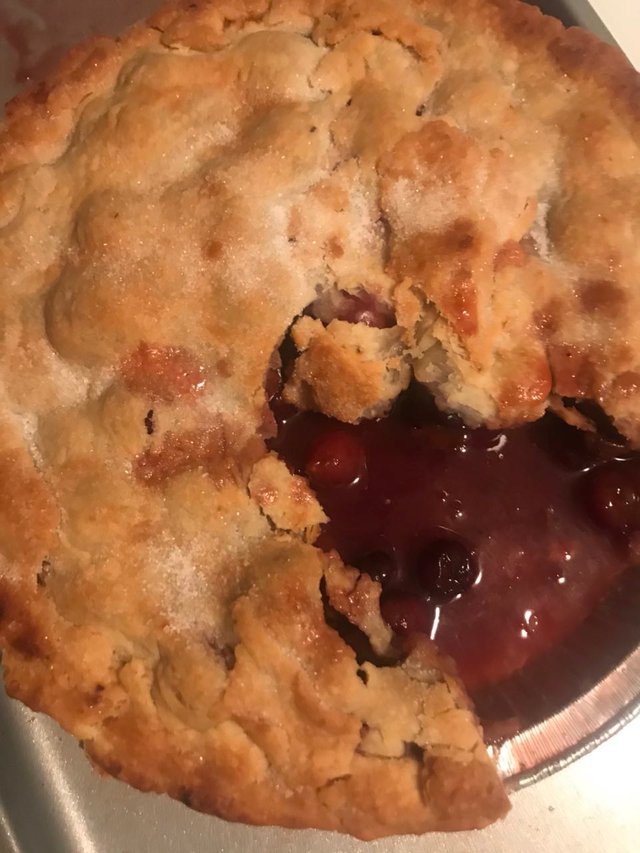 Our third recipe is by @ngocbich.
Anyone who has ever eaten a SESAME BALLS must not have forgotten the taste of this cake. Simply sticky rice, mung beans, sesame, pickier then added a little coconut milk, but this little cake brings a lot of unique features. Traditional processing requires glutinous rice flour mixed with plain rice flour to be soaked, soak overnight, then bring out the water to squeeze the shell. Mung bean also must choose new beans, round nuts, fresh yellow, soak overnight and when cooked beans should be smooth. Crispy outside, the plasticizer, not dried dry, but soft, fragrant, to cold is still delicious.
Click Here to visit the recipe.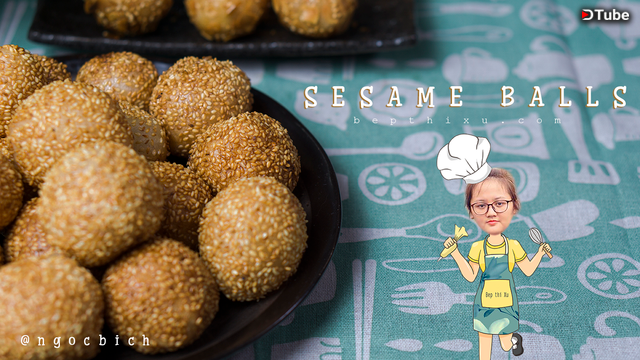 The forth featured recipe is by @missdeli.
Squash Blossom (squash flowers) are a culinary delight. These golden, orange-yellow flowers have a subtle flavor, reminiscent of young zucchinis, they're soft and delicate and you can use them raw, steamed, stuffed, battered and fried, in salads, cooked with other veggies, in soups or where/ever your imagination drives you. You must cook them when they are fresh because they don't last long in the fridge.
Click Here to visit the recipe.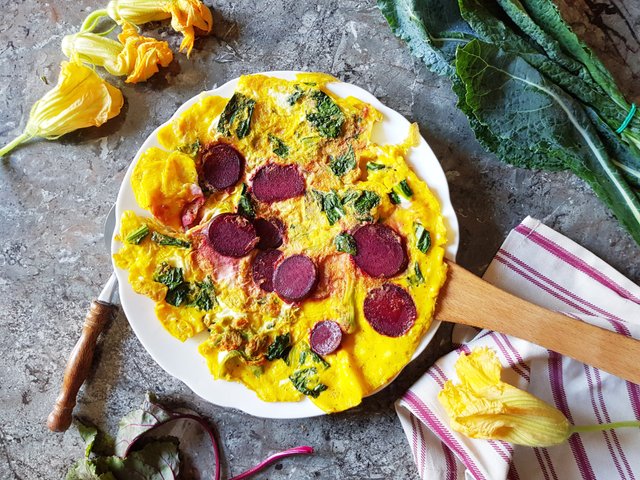 Our fifth and last recipe for this week is by @ritaemaneul.
Here is a little recipe for all of you. It's a super delicious blueberry cheesecake.
Click here to visit the recipe.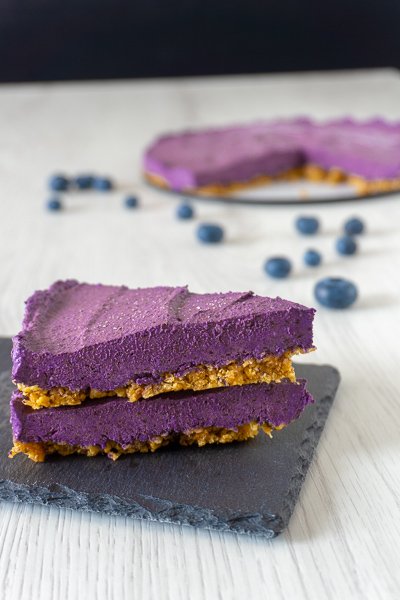 That's it for our "Picks of the week". We listed some recipes from across the globe. Some posts perfectly prepared and some others that stand out because of the content that was provided. Highlighting these users in hope you will visit their pages and give them some love within our community. Next week it might just be you.
---
5 Previous "Pick of the week" articles you might be interested in :
---
---
News
---
Biggest news of the week !!!! www.steemkitchen.com is live in BETA. No more waiting for the first decentralized recipe and food blogging site. It is HERE and live. No more need for for steemauto to join the curation trail. All can be setup right there on Steemkitchen in the settings tab. Lots of features to come but now we are testing the basic functionality.

Our Current Running Contest can be found HERE. Featuring two grand prizes of 100 Delegated SP for two winners.
Our Steemit account now has over 773 followers and growing steadily
Our Discord Server now has 371 members popping in and out to get to know each other and share their recipes and foodie experiences.
Thank you for reading and make sure to join our Discord Server and follow @steemkitchen for more curated recipes, fun contests and great informative articles from our valued members.
Important note to @steemkitchen members : These recipes are chosen from posts using the #steemkitchen and preference will be given to posts on www.steemkitchen.com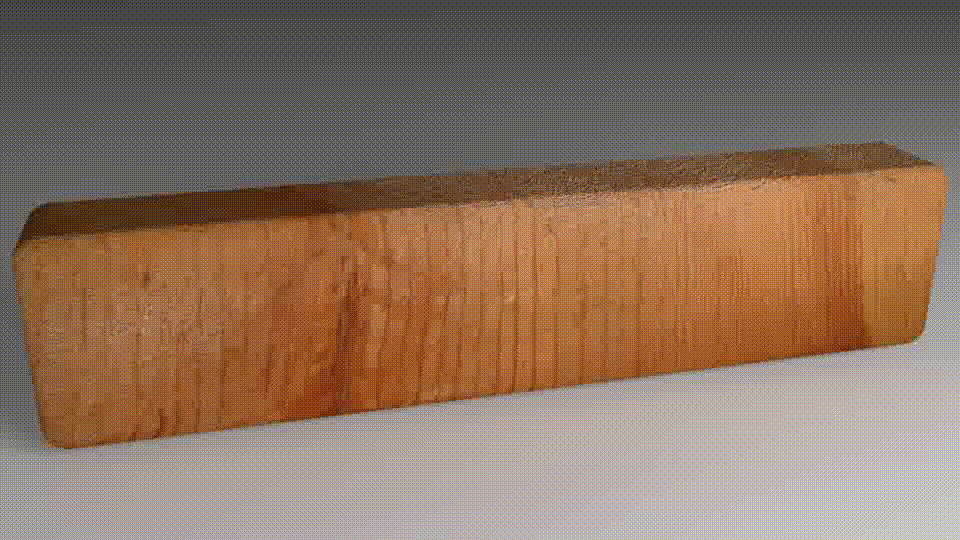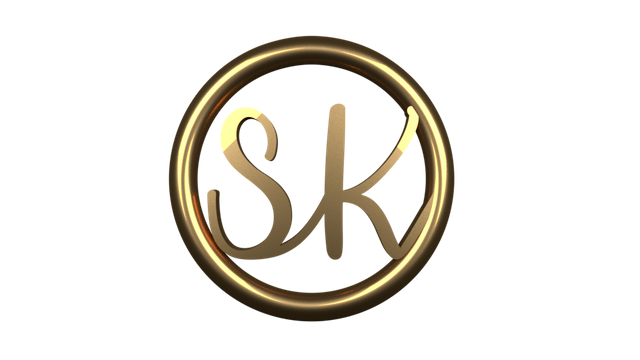 This is posted on steemkitchen - Featuring the greatest recipes and food blogs posted by members of SteemKitchen On the STEEM Blockchain
View on Steemkitchen
contact us on Discord