Introducing the STEEMCROONERS to dimimp ( a music band in the steemJET community )
Good day everyone on the steemJET space force. Good day to Our exclamation - inspiring Boss @dimimp. First, I would love to thank @dimimp for this initiative. Not every one that finds gold at his backyard calls others to come and mine.
Well I would be introducing to you guys and to @dimimp, a group of singers and songwriters on the steemjet community. We have adopted the name SteemCrooners. We are aimed at the production of songs with catchy backgrounds or themes that would carry the words of steem and cryptocurrency.
You sir in your last post made it clear that not everyone has a Steemit account. But we are talking global adoption here Sir. So this is why our songs are going to be published on more prominent platforms like sound cloud and YouTube for example.
Like you earlier said sir, the audio and video people on the space force have a huge part to play in the mass adoption. Also the tech people too. So with their assistance, we will move only forward. This is why we the SteemCrooners would work and walk with the tech department headed by @gutzygwin to promote our work which is invariably steemjet's work.
Here is a demonstration sir. It is a very primitive demo but it is a song written by our song writers and performed by two space force singers. We used an android karaoke application as we were not able to get audio equipments so we had to make our lyrics into an already existing melody. Here it is sir.

lyric
Verse
I'm in dirt baby,I need a bath
I need a shower shower
I need it now
Your burning passion
Put into work
Earns a bath, ohh!
Mine and get some.
Pre-chorus

The steem comes showering down
The love is going around
And then you'll come here to stay
They'll see that you going up
They'll see that its one way up
N then they'll come here to have (some) .....
Chorus

Steemjet , steem bath
Won't you come and put it down on me
My heart, my mind
To the force is all I'll give
You put me in the force and make me work right
So all can see this in my life
Steemjet , steem bath
You better put it down on me.
bridge
I want that jet yoke.
I need that steem on me
I want that something that wanna make them all come and see
That there's a way to mine
And there's no Better way
Cause steem jet's hotter than the northern Nigerian day
Steem jet is a way,to have a job that pays.
Now common let's get on this, the sky's no limit
I'm in...
The song is titled "Steem Bath" and it was written into the melody of "sugar" by maroon 5.
It was produced by
writers
@juderoyal
@mikay
@yourmercury (sf 7)
performers
@adamzi (sf 7) and a recording artiste
@yourmercury (sf 7)
Steemcrooners is a group of talented musicians on the steemjet community aimed at producing songs that would preach the gospel of Crypto- currencies.
Members
@adamzi (sf 7) (singer)
@yourmercury (sf 7) (singer)
@benlegend-1 (sf 7) (singer)
@juderoyal (song writer)
@mikay (songwriter)
@drumstix (drummer)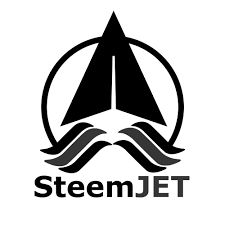 On the wings of super stars we are words and steem
We hope you accept our proposal
By @yourmercury sf7