Steemit Sandwich Contest - Null Entries (One Minute sandwiches)
Hey everyone - Long time no talk. Hope all is well with all the contestants on Steemit Sandwich Contest.
I have been MIA for quite some time as I was on maternity leave and just had a new born. Also, my sincere apology to @jaybird because I was supposed to help with the judging one week but it turned out I ended up being in labour (Believe me, judging is way more fun than giving birth, LOL).
Anyways, I am not ready to return to the sandwich contest yet, as my little one is keeping me super busy and I can't spend time in the kitchen. Currently, we are relying on food delivery, eating out or one minute sandwiches like the ones below:
A super fast to prepare Spinach Omelette Open Face: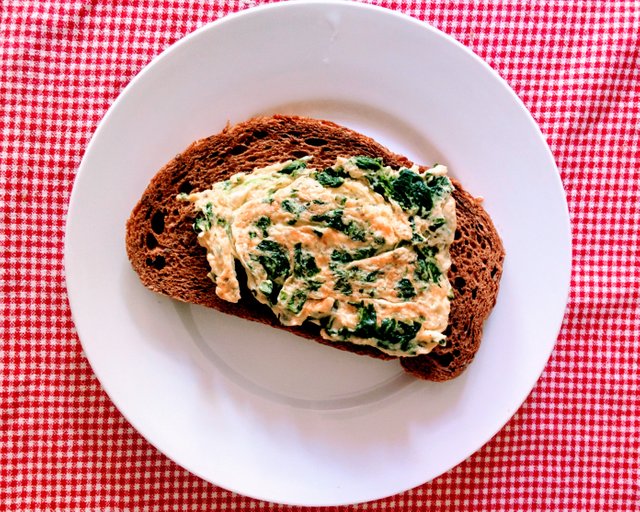 No cook Tuna and Avocado Open Face: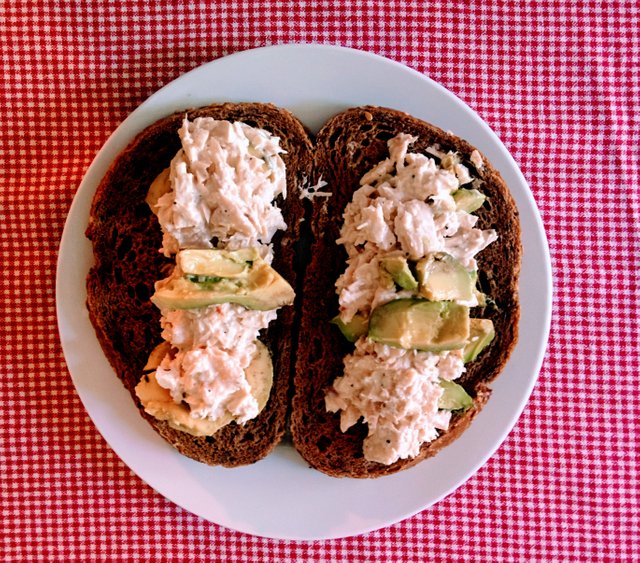 Obviously, they are null entries but thought I would drop by to say hi and to share the simple and quick sandwiches we are currently eating at home.
But, honestly, most day, we rely on Tim Hortons' sandwiches. Here is a pic of us eating at a park at 7 am. Yes, you heard me right, baby was fussy and kept us awoke the whole night, hence the 7 am breakfast sandwich. And, why eat at the park? Well, we have not been out much and thought the fresh air would do us good.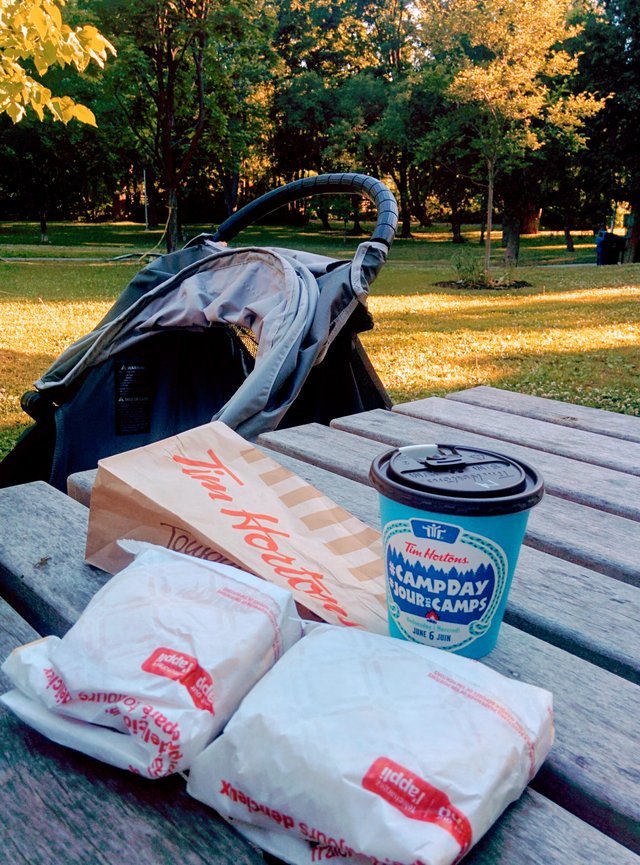 For some of my friends here, who may want to see pics of my baby boy, here are two links to view some photos posted. Baby boy was chubby when he was born (thanks to all the sandwiches he consumed while in my belly, lol):
https://steemit.com/health/@steemit-foodie/she-s-ba-ck-and-introducing-my-little-one
https://steemit.com/life/@steemit-foodie/happy-1st-father-s-day-to-my-husband