The functions of language - PART 3
Posting, or rather giving myself the opportunity to write about language, excites me. Because language is such a broad subject, the topics surrounding it seems to last forever. It's like that memory game where you are given one word and you have to say the first thing that comes to mind and keep doing over and over and again and the possibilities are endless.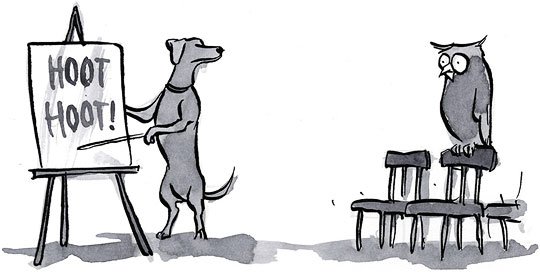 Source
Say, for example, we need to think of ways in which language can be used to transfer information while playing such a memory game, it would go something like this:
A teacher is standing in front of a class describing a new concept to the learners
You listen to the sports results on the radio to find out who won the game
A woman refers to a recipe book as she makes supper
A child consults the dictionary to find the right spelling of a word
A pedestrian directs you to a place you are trying to find in town
These were not words, but sentences and even so, one thought came up after the other and just like that, language enabled me to carry out practical tasks. We use language to study as well and therefore, our thinking processes allow us to receive the information that has been transferred to us.
Which do you think comes first? Thought, or the words used to express thought? This is a question that has puzzled philosophers, psychologists, and lots more very educated people for a long time. Commenting on the apparent dependence of thought on language, one humourist remarked: "How can I know what I think unless I hear/see what I say? I would enjoy reading your thoughts on this, so feel free to comment!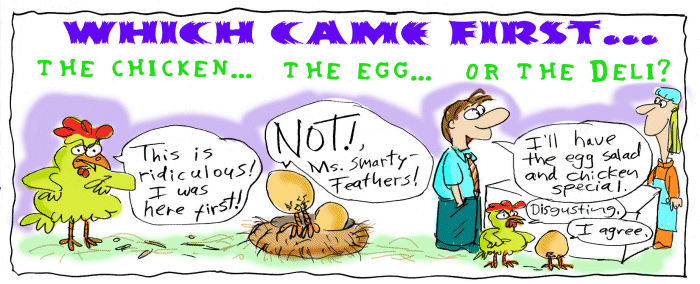 Source
Now let's use this thought (whether it came first or second) to imagine the following: Think of a crowd of children gathered at an inter-school sports meeting. Each school has its own 'war cry', which the children shout together. What's the point? Is it merely about shouting their way to the top or intimidating the other teams with their team spirit, or could there be something else (language-wise) behind this action? I'd like to think that they are not only proud of their team but that they are expressing their team identity that binds them together. It also promotes a sense of pride in the school and in the sports game, doesn't it?
We tend to use specific languages, or specific varieties of the same language, in the relationships we have with different members of our family and various friends. Typically, young people have a particular vocabulary consisting of slang and colloquial phrases which mark them as members of a certain age group. At work you may express a certain identity associated with the use of a certain language.
There is a direct connection between one's identity and the language one uses. To understand this connection, I'd like you to ask yourself the following questions:
What groups do people seem to be identifying with on particular occasions?
What languages do they use to express their identity with each group?
Do they use a particular language or language variety to exclude other people?
The last one's got your head buzzing, right?