Tips For Protecting Melon Plants
I shared my experiences about cultivating melon plants a few days ago. My melon plants release new leaves after seven days once they are planted and they continue to grow more leaves as they get older. Often melon farmers like me suffer from misfortunes that impact our harvests. Climate largely determines our success in cultivating melons because melon crops need full sunlight. Melons need a maximum of 8 hours of sunlight or a minimum of six hours.
High rainfall, strong wind gusts, and high humidity can impact crops and may result in melons susceptible to diseases or damage to plants. It is best to grow melons during the dry season where I live because rains are rare and when it does rain, it is not severe enough to cause damage.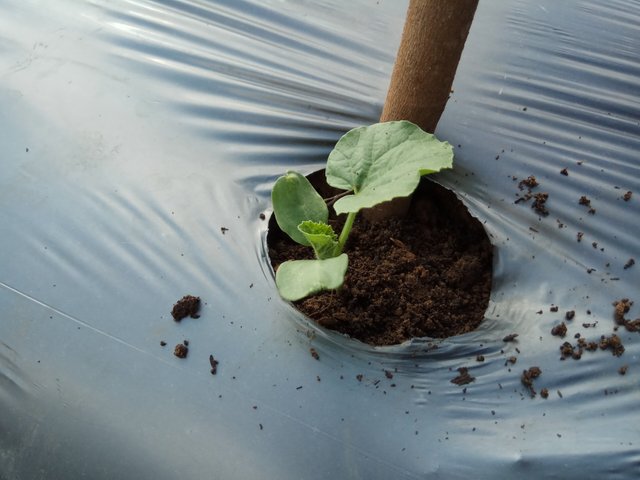 Currently, I'm sewing melon plant seedlings into the ground. Some will not grow and some will be destroyed by pests. I usually sew transplants into my garden 3-5 days after germinating seeds or later after leaves and shoots appear. Once I finish replanting new plants I water them in the afternoon. This allows new seedlings to adapt to the cold weather at night without withering.