My Steemit Crush is @jerrybanfield!
My Steemit crush is @jerrybanfield, and no, I haven't turned my back on my wife, I'm just participating in @ramengirl's contest where we have to choose the Steemian we'd really want to meet the most in real life and make a post explaining the reason.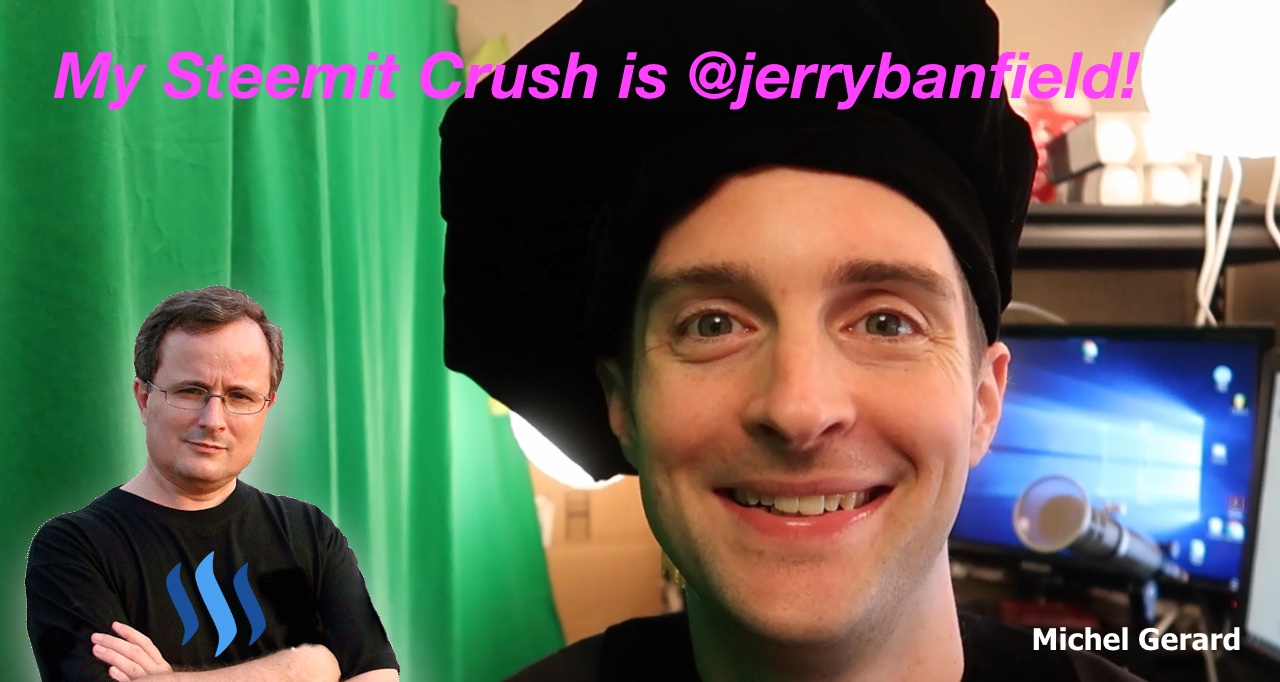 @ramengirl is celebrating her 3,000 followers and that is why she is hosting this "Steemit Crush" contest. Reading this post, you might be keen on participating yourself, just like I was after seeing @joeparys' post.

I have known @jerrybanfield online since late 2015 and I have been a big fan. In 2015 I bought his Facebook Ads course on Udemy and put it on the back burner for a while. I started the course a few months later and thanks to him, I became an expert at Facebook ads.
I then took several of his marketing courses and also his Daily Inspiration free course, which I liked very much and found very useful like this older video below.
How can you travel in time? How can I be happy today? How to stop worrying and live today?
That was a period when I consumed a lot of self-development and inspirational materials and that has helped me a lot. 
Later, Jerry asked me to help in his courses answering questions and he made me a co-instructor on several of his courses. I really enjoyed doing this and I'm grateful for the opportunity he gave me to start working with him regularly.
Since then I have helped him in his business editing books and blog posts, and different other marketing tasks that I enjoy doing for him every day.
He introduced me to Steemit like many others and he gave me the motivation to write posts on my blog every day. It is incredible the amount of content that Jerry contributes to the Steemit community, but not only that, he helps Steem to grow as more people who are seeing his enthusiasm join.  
Jerry lives to help other people with all his videos and articles, and I am glad that by helping him I also help other people.
I feel like we are very similar souls, his body is 20 years younger than mine, but I relate to his way of thinking and being. He is like a younger brother, or someone I would have liked to be, someone who is able to comfortably talk on camera on very diverse topics and inspire others.
We have never met and we have even never talked on the phone, and I hope that one day we will meet, maybe if he comes for a vacation here in Thailand where I live.
If it was not for me taking his course, and him teaching it, we might not have met online.
Please upvote this post if you enjoyed reading it and follow me for more.
Michel Gerard