---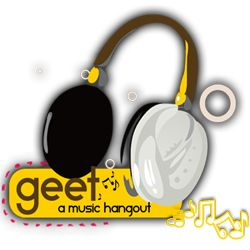 ---
As India is known for its Bollywood song and dances and people around the world usually identifies us through our Bollywood songs and my name itself signifies (Geet-The song)hehe.. # Bollywood#music# lover # ,so
this is In the spirit of giving and uniting with Indians who are consistently struggling on steemit, I welcome everyone to this episode of; Contest 1 @geetasnani; Bollywood music and songs .
---
This contest has its aims which are:
Having fun while steeming
To maintain Consistency on steemit
Rewarding/encouraging Indians who are dispersed
To appreciate and to encourage the feeling of being Indian and Human
---
steemit has been always fun for me .. .
---
Bollywood songs and their hilarious English translations contest
It means you have to select first line of any Bollywood song and write its English translation,It should be killing and hilarious
Lets get started
How it will go the contest*
Select Bollywood song lyrics in hindi and literal ditto translation into English should automatically make it hilarious .The lyrics should fun/creative ,make us mad and should be hilarious
For Example
1)Ayi chikni chameli, chupke akeli, pahwa chadake aayi
English hilarious translation…Here comes oily Jasmine secretly and alone, after taking shot(LMAO)
Teri akhiyon ka waar jaise sher ka shikar, tera husn dhuey daar jaise jaltaa cigar, teri akhiyon ka waar jaise sher ka shikar. tera husn dhuey daar jaise jaltaa cigar
Its translation in English (The attack of your eyes like the hunt of a tiger. Your beauty is smokey like a burning cigar. The intoxication of your love sometimes hits sometimes misses. Your love love love)
---
Didn't it made you laugh aloud Get in here then..and get the fun started. Make steemit a fun place to be!!!
Rules:
1)Entry(comment) must not be more than two sentences.
2)Entry must be related to Bollywood songs only (Hindi ,as I know hindi only for selection)
3)Multiple comments will be considered invalid
You have until next saturday, contest ends on 2 June
---
Entry/Winning Criteria
1)Must be my follower
2)Nominate one username and invite for this contest
3)Resteem/Upvote.
4)Bollywood song ,first line only :
5)Indian (Sorry other steemians as you might not be knowing the lyrics in hindi)
---
Who Wins?
selection of will be based on quality of content , contest rule/entry requirements.
---
Winning Prize
---
A total of 6 sbd as giveaway for a start ,as the contest goes interesting the price will be increased accordingly in next contest . 2 winners with 3sbd each .
NW LEMME SEE THE NUMBERS OF INDIANS HERE
Thank you for participating.
Lovingly yours @geetasnani …