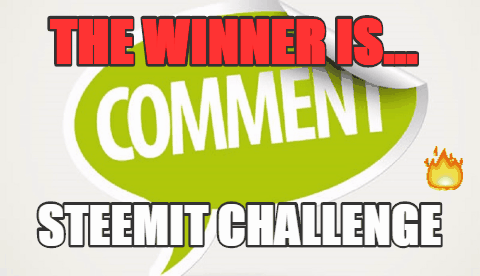 This week was a special round where we featured the Japanese version of this contest. A contest lead by @yasu24. As that post was written in Japanese, it was not a requirement to understand and comment directly related to the content. Instead, the entries were encouraged to be more generic, either focusing on the introduction of a Japanese version or comment on anything related to the whole of this comment challenge.
Check out the announcement post and read all the awesome comments: Steemit Comment Challenge #37
This Challenge is part of my campaign to help Newcomers/Minnows. The #minnowsupportproject helped me and I want to help others.
Steemit Comment Challenge #37
As mentioned above, we had a special this week where we featured the kick-off post for the Japanese version of this challenge. I'm sorry for some of the confusion it led to. Everyone is used to comment based on the content of that post and were surprised to see only Japanese. :) Please click here to check out the post from @yasu24.
The 1st prize this week goes to @maxijgcomm. Thank you for a great entry. I was happy to receive your feedback and I'm impressed that you were brave enough to mention that the contest needs more prizes, that two per week is not enough! 😀
Thanks again for your entry and congratulations!
Please check out the comment here
The 2nd prize goes to @glenalbrethsen. Glen is an advocate of quality comments and is frequently scoring high in Asher's Engagement League. I enjoyed your reflection of the impact on the STEEM blockchain if more content/contests are made available in various languages.
Please check out the comment here
1st Prize: 5 SBD + 200 SP for 1 week!! - Congrats @maxijgcomm!!
2nd Prize: 200 SP for 1 week! - Congrats @glenalbrethsen!!
Proof of payout

Generous Donations!!
I'm very grateful for the donations received so far. It has given the challenge some extra "steam"!
zeartul donated 10 SBD
destinysaid donated 5 SBD
dray91eu donated 8 SBD
tech-trends donated 10 STEEM
fishmon donated 10 SBD
destinysaid donated 5 SBD
fishmon donated 5 SBD
nanosesame donated 10 SBD
amariespeaks donated 5 SBD
leeart donated 1 SBD
jo5h donated 4 SBD
hitmeasap donated 5 SBD
sparrowbernard donated 3 SBD
abh12345 donated 7.5 SBD (+500SP 1 week delegation)
yasu24 donated 1 SBD
If you are reading this, please visit the blogs of the cool bunch above and send them some love. Why not write them a godlike comment? 😃
Previous Comment Challenge Winners
The list is from oldest to newest:
guyverckw, stephcurry, timeshiftarts, dray91eu,
digitalking, fatpandadesign, fishmon, kslo,
learnandteach01, cryptobychirag, japh, brandyb,
stellastella, amos-robinson, lucyc, bridgetnnenna,
adesojisouljay, teekingtv, donnest, vonromulobalsamo,
sola3097, steemangelc, michaeljerry0, jo5h,
davemccoy, kimberlylane, adazone, leighleigh,
barski, topstoriez, gillianpearce, johndoer123
@lynncoyle1
@stevenwood
@hermannsol
@barski
@maxijgcomm
...will YOU be next on the list??
For all you Minnows out there, please remember that a well-formulated comment can be a very profitable business. Not only does it give you cash, but you will also gain followers from it. Spend some time on those 1-2 liners and start making cash from your comments.
*** Thank you all and I see you next time ***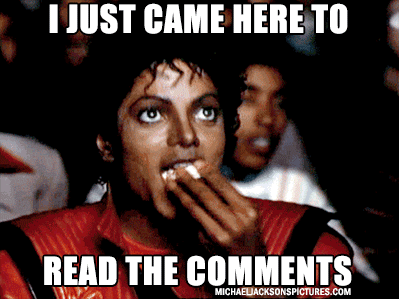 Peace and Love People
The next round will start on Sunday the 2nd of September.
Please donate, please help minnows grow.
If you like this idea and would like it to grow. Please feel free to donate and I will add it to the Prize Pool. Mention #steemitcommentchallenge in your memo.
Click HERE to learn more about Minnow Support Project.
Click here to HERE to connect to our Discord chat server.

---
Please consider voting me as a Witness.